V-Day Countdown: 8 Ways to Share the Love Locally
By Katie Barbur
Marketing and Communications Intern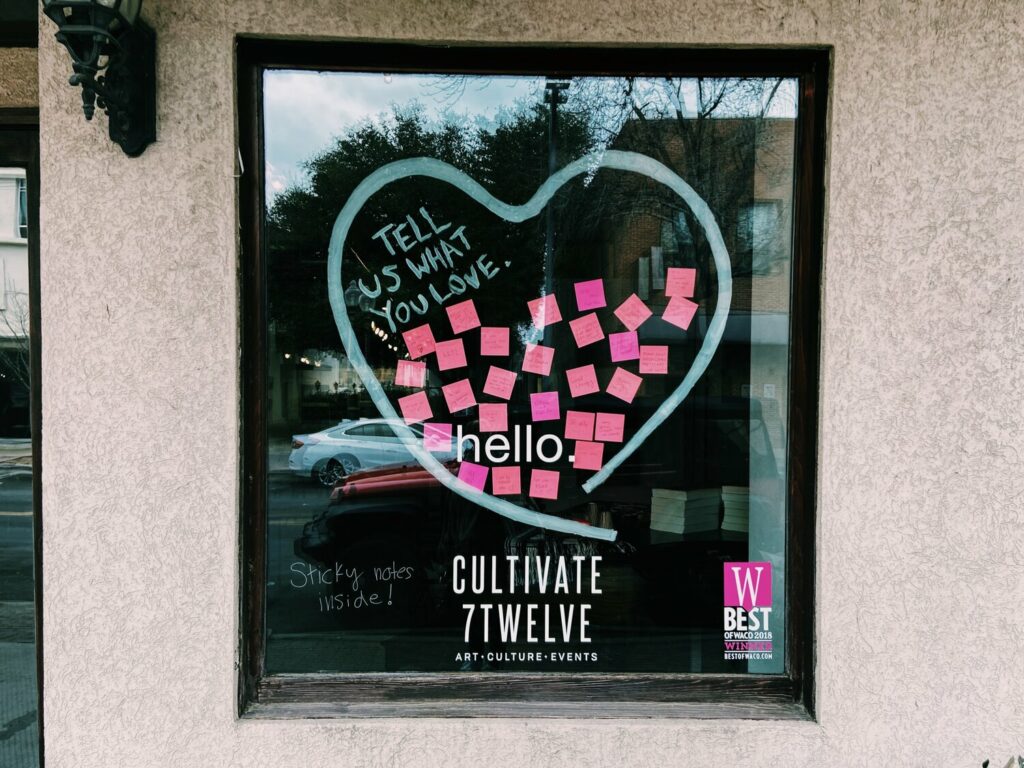 IT'S THE SEASON OF LOVE! If it's one thing we've taken away from the last year, is the importance of expressing to the special people in our life how much they mean to us. What better time than during the month of love! Whether it's a Galantine's celebration with the girls or a date with that special someone, we are all looking for fun, unique and safe events to take enjoy with our loved ones. We have come up with a list of the top seven fun, artsy and creative things to do locally with your loved ones to show them how much you care. From a flower arranging party with your best girlfriends, or a couple's painting workshop, we've got you covered!
---
8 Ways to Share the Love Locally
FOR FAMILIES, GAL-PALS AND THE LOVE BIRDS
Board & Brush | Hewitt, TX| Feb. 12 to 14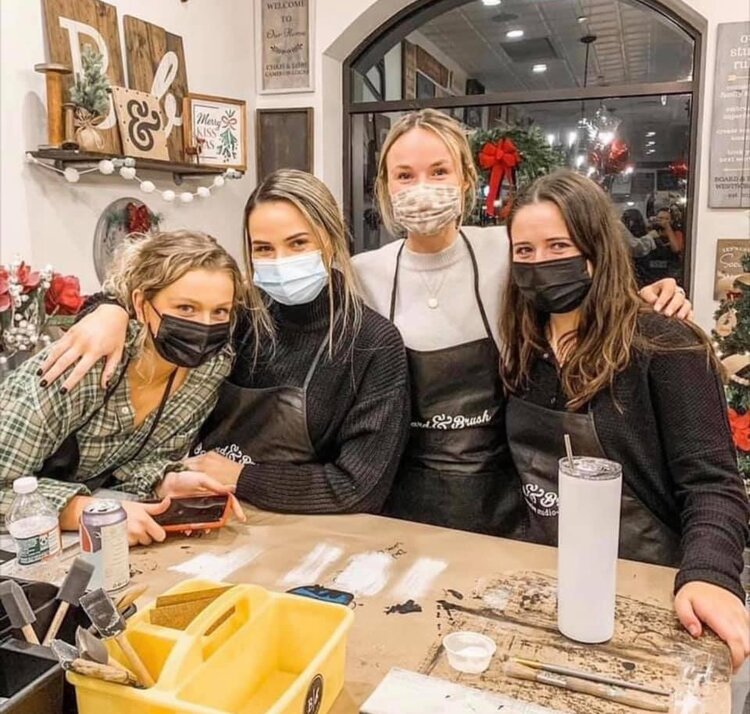 Board and Brush is hosting a series of workshops over Valentine's weekend for families, couples and the gals. Tap into your inner DIYer and create a custom wood sign exactly to your liking! Limited seats are available.
Cultivate 7Twelve | Feb. 12, 12 – 7pm | Feb. 13, 10:30am – 6:30pm
Your one-stop-shop for gifts for those you love! We will have local Waco vendors here to put together the ultimate Valentine's shopping experience!
1319 Waco | Feb, 12, 6:00 PM
A fun night for you and your gal-friends to get together and celebrate Valentine's Day! You will be making floral arrangements, drinking refreshments, and celebrating women and uplifting each other!
Included with your ticket. Participants will receive discounts up to 50% off of the entire Thirteen Nineteen store.
Galantine's Yoga and Flower Arranging Class
Cultivate 7Twelve | Waco, TX | Feb. 13 – 12pm to 2:30pm
Looking for something fun to do for Galantine's Day? Cultivate has got you covered! Join the gals for an hour of restorative and rejuvenating yoga. Afterward, flower arranging and refreshments out on the back patio! Cultivate will also be hosting 15-minute mini Valentine's Day photography sessions shot by Neutral Ground Photography to capture this season of love with the ones you love! Walk-ins are welcome but pre-registration is heavily encouraged.
Black Daisy Boutique | 1124 Washington Ave., Waco, TX | Feb. 13 at 6pm
Black Daisy Boutique is partnering with Norma's Blooming Bike to bring you a guided floral workshop. There is limited seating so grab your ticket soon! Tickets are $45 and include a floral arrangement you get to take home, as well as food and drinks! Black Daisy is also offering special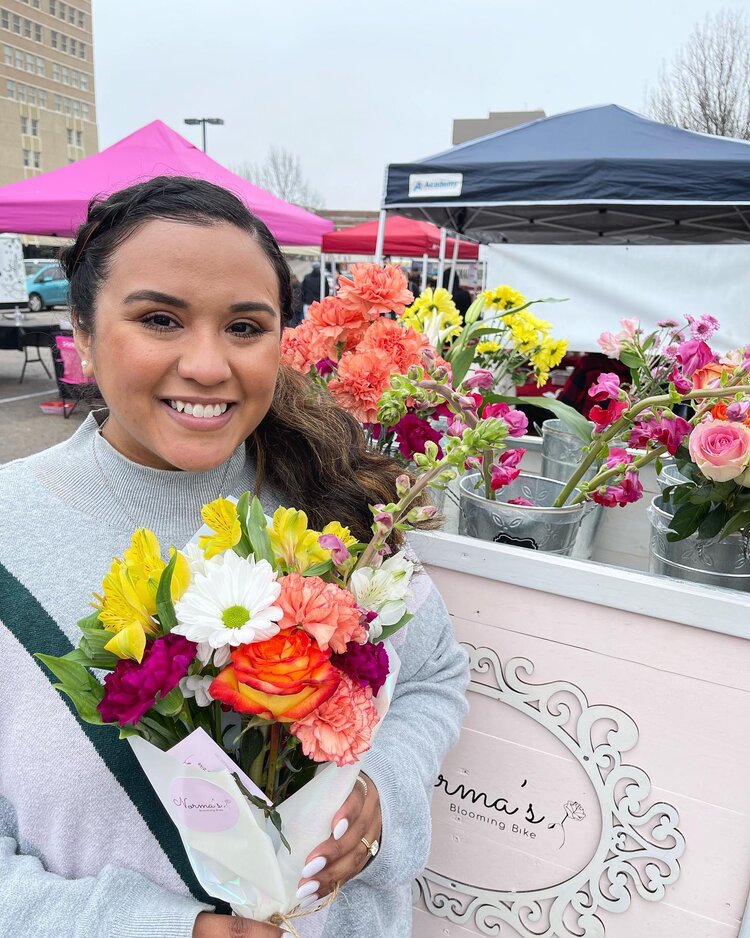 Paint Talk: Couple's Painting Night & Dinner
Bledsoe Miller Recreation Center | Waco, TX | Feb. 13 at 7pm
Looking for the perfect Valentine's date night idea? Surprise your sweetie with a couple's painting class and romantic dinner for two during their "Paint Talk" event on Saturday, February 13. They'll provide the painting supplies, canvas and easy step-by-step instructions to create a fun masterpiece alongside your partner.
Tickets are $45, per couple (includes dinner for two) REGISTER: Call (254) 750-8684 for info or to register. The deadline to sign up is February 10.
The Morticians – Performing Live
Waco Hippodrome| Feb. 13, 7pm
If you're wanting a little more music on your Valentine's day date, Waco oldies band The Morticians will be performing at the Waco Hippodrome!
Tickets cost $20, available only in advance. Call 754-2278 for tickets!
Valentine's Day Scavenger Hunt
Waco Escape Rooms| Feb. 14, 2-5pm
Waco Escape Rooms and Downtown Waco Public Improvement District have partnered to bring you this event perfect for longtime loves, first dates, or just friends. The hunt covers a walkable area of downtown, with teams solving puzzles on an interactive app and then racing to a location to get pieces of the bigger puzzle. The team that solves all the puzzles and collects all the pieces in the quickest amount of time and uses the least amount of hints will be the grand Valentine's Day winner! Register here.
***BONUS IDEA***
We encourage you to get out and enjoy all that our community has to offer! You can take a hike in the Cameron Park trails or one of many public parks around town, stroll along the Waco Sculpture Zoo, take a self-guided art tour of Waco with the Public Art Map, or bundle up for a picnic in the park! If you'd rather stay indoors, grab a to-go order from your favorite local restaurant, pick up some art supplies from MC Art Supplies and get creative with your loved ones at home. Your options are endless!