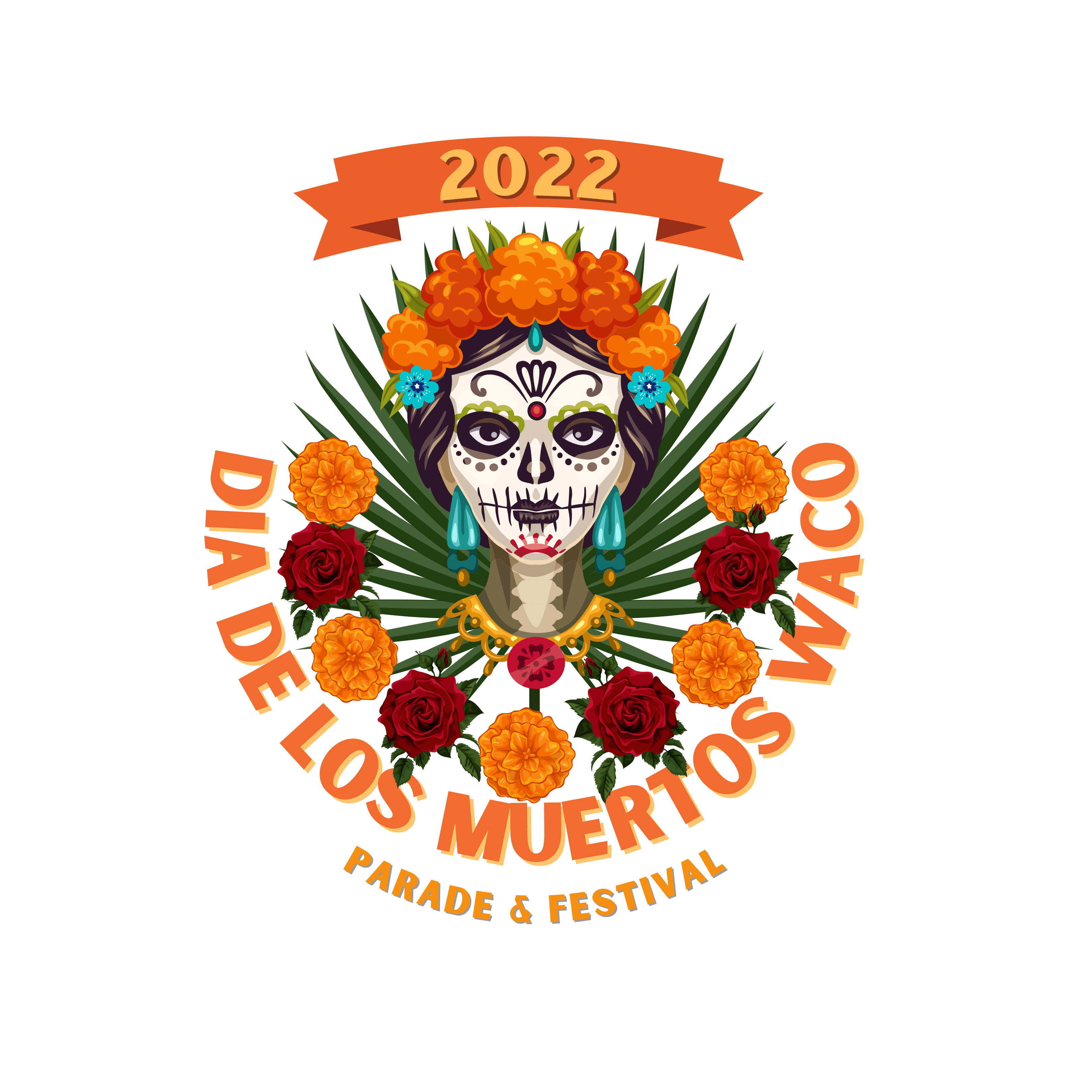 The Día De Los Muertos Waco team is proud to present the second annual Día De Los Muertos Parade & Festival October 29, 2022! Last year's event far exceeded all of our goals. Our numbers from last year show that we reached over 55k people through our media outreach and welcomed 7k people at the festivities. We are growing! This year we aniticipate over 10,000 attendees.
Your sponsorship of Día De Los Muertos Waco enables us to continue to bring our community together and offer rich, cultural experiences to Waco, but it also reinforces your company or organization's commitment to support access to bringing together the community..
In order to ensure that your organization/business is represented on marketing materials, the deadline to register as a sponsor is October 1st, 2022.
Catrina - $500 ( ka·tree·nuh)
As a Catrina level sponsor, you will receive:
Sponsor shoutout on social media channels
Sponsor announcement during the parade
Jumbotron ads
Parade participation entry*
Discounted VIP Passes
*Please note that sponsors are not eligible for parade contest winnings
Mariachi - $1,000 (mah·ree·ah·chee)
As a Mariachi level sponsor, you will receive:
Everything under the Catrina level PLUS

Sponsor logo on event flyer and print material
Sponsor logo on event sponsor banner
10' x 10' exhibitor space at the vendor market
Mictlantecuhtli - $2,000 (muhkt·laan·tuh·koot·lee)
As a Mictlantecuhtli level sponsor, you will receive:
Everythung under the Mariachi level PLUS

Sponsor name and logo on all print material
Sponsor name and logo on event sponsor banner
Rotating banner ads throughout parade stream
30 second sponsor ads on Rogue Media Podcast Network
2 VIP Passes for exclusive event
Individual social media sponsor posts
Sponsor swag in VIP Swag Bags
Alebrije $3,000 ( ah·leh·bree·heh)
As a Alebrije level sponsor, you will receive:
Everythung under the Mictlantecuhtli level PLUS

Title sponsor presence on all banners and print materials
Individual sponsor banners
Logo on VIP Passes
4 VIP Passes for exclusive VIP event
Title sponsor mention in all press releases and media
Ad mentions in all partnering organizations' newsletters
Sponsor mentions in radio publicity
Custom alebrije by Julie Cervantes
Presenting Sponsor - $10,000
As a Presenting Sponsor, you will receive everyhing under hte Alibrije sponsor level PLUS
Main presenting sponsor of the entire event
All event branding will showcase you as the presenting sponsor
6 VIP Passes to exclusive event
Prime location space for onsite activiation
All PR and Social Media releases will describe event as "Presented By:"
Special onstage announcement and interview
Sponsor Registration Form