We know Waco's non-profit arts and cultural organizations are GREAT for our city by providing enriching experiences, cultivating a creative community, and embracing Waco's diversity, but did you know they do an INCREDIBLE job growing our local economy, too? The arts also play a key role in supporting jobs, generating government revenue, and attracting tourism.
In 2016, Waco was chosen to participate in the fifth Americans for the Arts Arts & Economic Prosperity (AEP) study which reports the economic impact of the non-profit arts and cultural sector in the U.S. We are excited to announce in 2022 Waco will be participating in the sixth Arts & Economic Prosperity impact study!
Nationally, in 2016 the nonprofit arts industry generated $166.3 billion in economic activity, supporting 4.6 million jobs and generating $27.5 billion in government revenue.
Creative Waco will be working with various local community partners to collect information on spending by our own local nonprofit arts and culture organizations as well as the event-related spending by their audiences throughout the spring of 2023.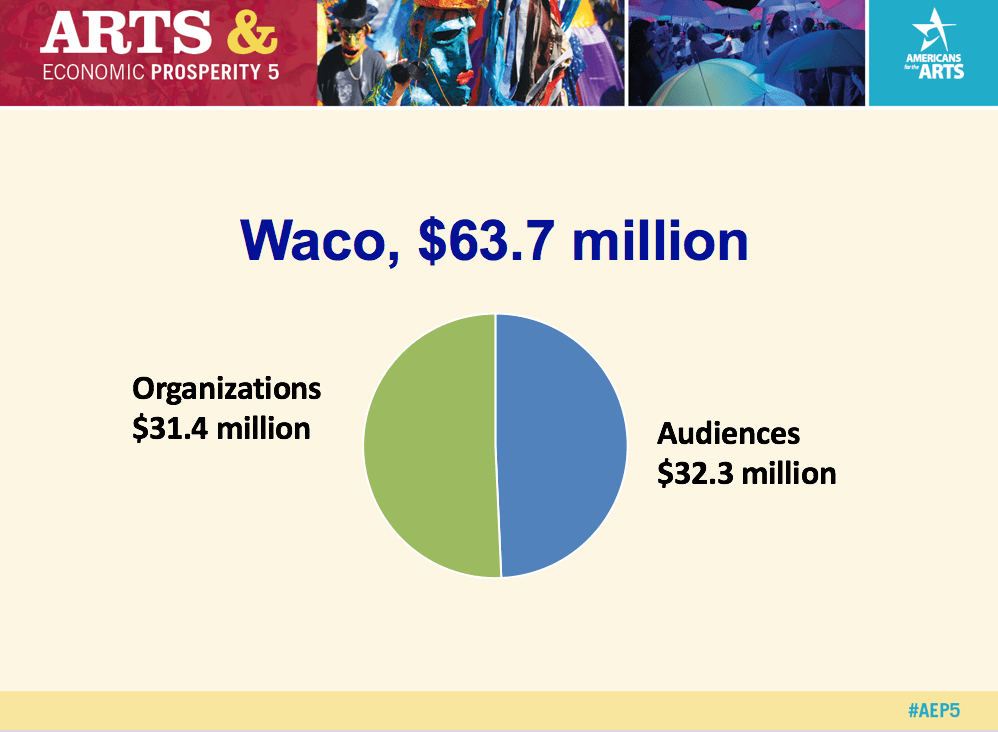 During the last AEP5 study in 2016, Waco's non-profit arts and cultural sector generated $63.7 million of economic impact per year, supporting over 2,000 jobs and earning over $7 million in tax revenue for local and state governments.