Helping creative people expand their business skills, and business people become more creative!
Waco is honored to be the first community in Texas to launch Air Collaborative's creative business development program of this kind bilingually — in English and Spanish.
Air Collaborative is a program that sparks arts and business collaboration, invites curiosity, and leads to exchange of skills and ideas. Participants in other communities have reported:
Expanded networks and connection

Higher morale and motivation

Increased productivity

Increased revenues

Confidence and skills to start new projects, programs and businesses.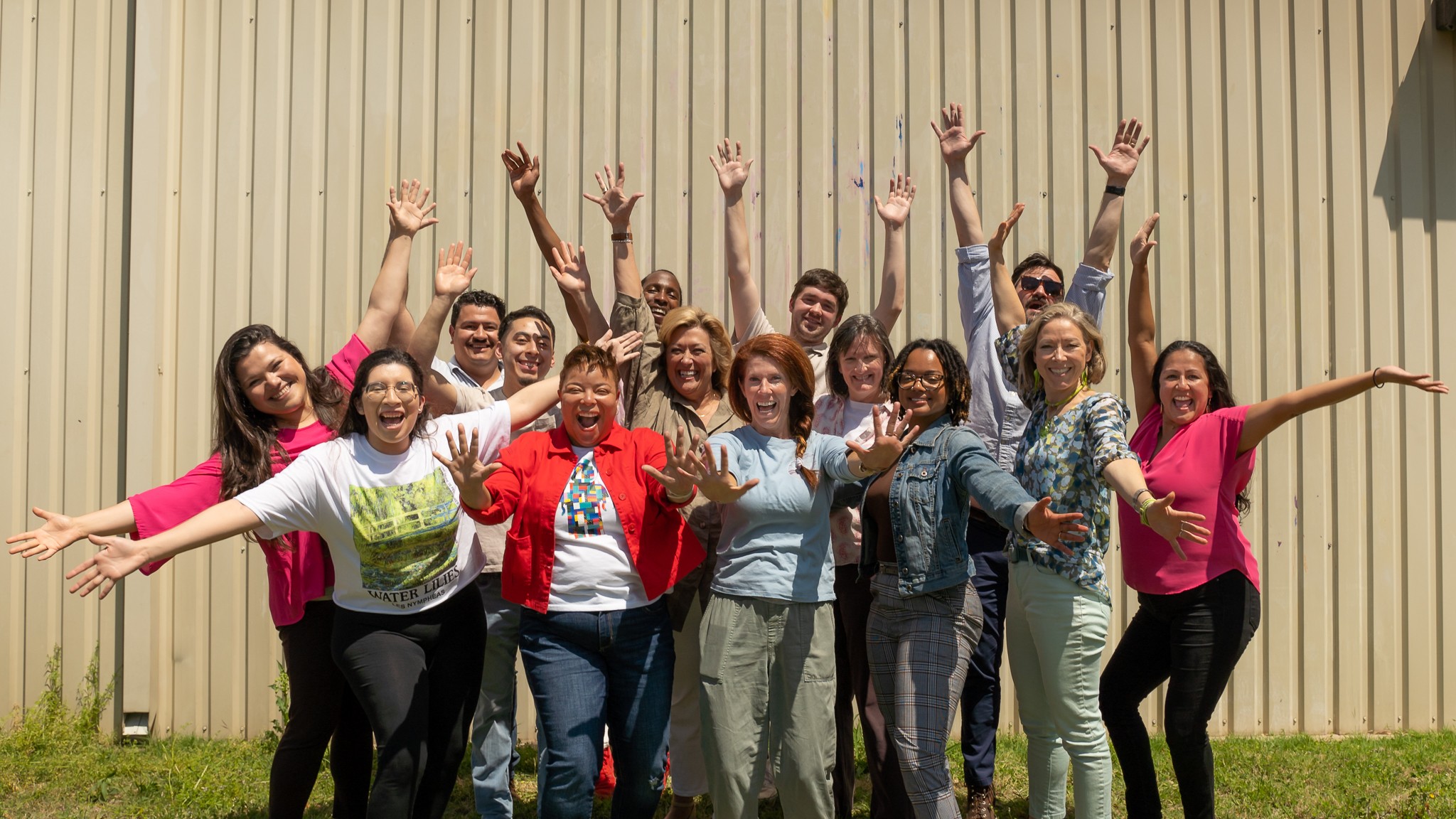 Our program Director, Soledad Bautista, has been working with Air Collaborative nationally, and Creative Waco locally, since she moved to Waco to join our team in March 2022 as the Director of Professional Development & Outreach. Already, she has helped refocus the national program's transformation from "AIR Institute" to "Air Collaborative", and guided its bilingual development. She has led the selection and training of the first cohort of Waco-based facilitators, who will develop the program in Texas. We believe the talents of creativity, entrepreneurship, and problem-solving flourish best when diverse people connect, Therefore, we are especially honored that Waco will soon be the very first community to pilot a bilingual format.
Air Collaborative Shift Workshop: Three Day 
July 13th from 9:00am to 1:00pm (in-person, location TBA)
July 14th from 9:00am to 6:00pm (in-person, location TBA)
July 15th from 9:00am to 1:00pm (in-person, location TBA)
An additional 2-hour zoom follow-up on July 29th from 9:00am to 11:00am. The shift workshop is a three-day session and in-person attendance is required for participation. (insert something about cost & grants?)
If you are interested and curious to know more before making a commitment, Soledad is happy to talk with anyone in the community who would like to know more. You can contact Soledad at sol@creativewaco.org.
Meet the 2022 Waco Air Collaborative Facilitators

Sol Bautista
Director of Professional Development & Outreach

Elise Edwards
Waco Air Facilitator

Christina Gibson
Waco Air Facilitator

Michael Golden
Waco Air Facilitator

Luann Jennings
Waco Air Facilitator

Diego Loredo
Waco Air Facilitator

Cindee Millard
Waco Air Facilitator

Clarissa Pompa
Waco Air Facilitator

Trent Sutton
Waco Air Facilitator

Eric Terrazas
Waco Air Facilitator

Giselle Vento
Waco Air Facilitator
This program is brought to you by: