Helping creative people expand their business skills, and business people become more creative!
¡Estamos ayudando a la gente creativa a ampliar sus habilidades empresariales, y a la gente de negocios a ser más creativa!
Waco is honored to be the first community in Texas to launch Air Collaborative's creative business development program of this kind bilingually — in English and Spanish.
Waco tiene el honor de ser la primera comunidad en Texas en lanzar Air Collaborative un programa basado en pensamiento de diseño y desarrollo de negocios creativos de forma bilingüe - en inglés y español.
English SHIFT Workshop July 13-15, 2022
Taller SHIFT en inglés en persona Julio
13-15
, 2022
Spanish SHIFT Workshop October 13-15, 2022
Taller SHIFT/CAMBIA en persona en español Octubre 13-15, 2022
Air Collaborative is a program that sparks arts and business collaboration, invites curiosity, and leads to the exchange of skills and ideas by bringing community members of diverse backgrounds to the table together. Participants in other communities have reported:
Expanded networks and connection

Higher morale and motivation

Increased productivity

Increased revenues

Confidence and skills to start new projects, programs and businesses.
Air Collaborative es un programa que despierta la colaboración artística y empresarial, invita a la curiosidad y conduce al intercambio de habilidades e ideas al reunir a miembros de la comunidad de diversos orígenes. Los participantes de otras comunidades han reportado:
Ampliación de las redes y la conexión

Mayor moral y motivación

Aumento de la productividad

Aumento de los ingresos

Confianza y habilidades para iniciar nuevos proyectos, programas y negocios.
¿Qué puedo esperar de un taller CAMBIA?
Facilitado por Wacoans para Waco. El taller CAMBIA reúne a personas de toda la comunidad, de todos los barrios y diversos sectores, para que aporten ideas y creen proyectos comunitarios realizables, que sean de pequeña escala, de bajo riesgo y que puedan tener éxito rápidamente.
El proyecto que se decida en el Taller CAMBIA deberá:
abordar un problema local

incluir a personas que no trabajan ni juegan juntas regularmente

participación intersectorial 

un plazo de un año para planificar y ejecutar un programa con un presupuesto de 10.000 dólares o menos

puede llevarse a cabo con recursos ya existentes en la comunidad
Taller CAMBIA tres días de colaboración en persona
Octubre

13-15, 2022 | Art Center Waco

Día 1 | Cambia tu mentalidad | 9am-1pm, Sesión de 4 horas
Descubra nuevas formas de pensar sobre el poder de la creatividad y desafíe sus modelos mentales sobre el arte, los negocios, la comunidad y el dinero.
Día 2 | Aprender haciendo - con los demás | 9am-6pm, Sesión de 8 horas
Los facilitadores locales guiarán a los grupos en la creación de un proyecto local que utilice la creatividad para mejorar Waco y construirán un plan de negocio implementable.
Día 3 | Encuentra tu voz | 9am-1pm, Sesión de 4 horas
Los grupos presentarán su Proyecto de Colaboración Comunitaria, recibirán retroalimentación e identificarán los siguientes pasos de acción.
El taller CAMBIA es un proceso de tres días y se requiere la asistencia en persona los tres días, tus contribuciones son muy importantes. 
El valor de la información que se da en el taller es de - $500 dólares pero por favor  contacte a Sol, sol@creativewaco.org para solicitar una beca que cubra la cuota completa.
Por último hay un seguimiento adicional de 2 horas via zoom de 9:00am a 11:00am.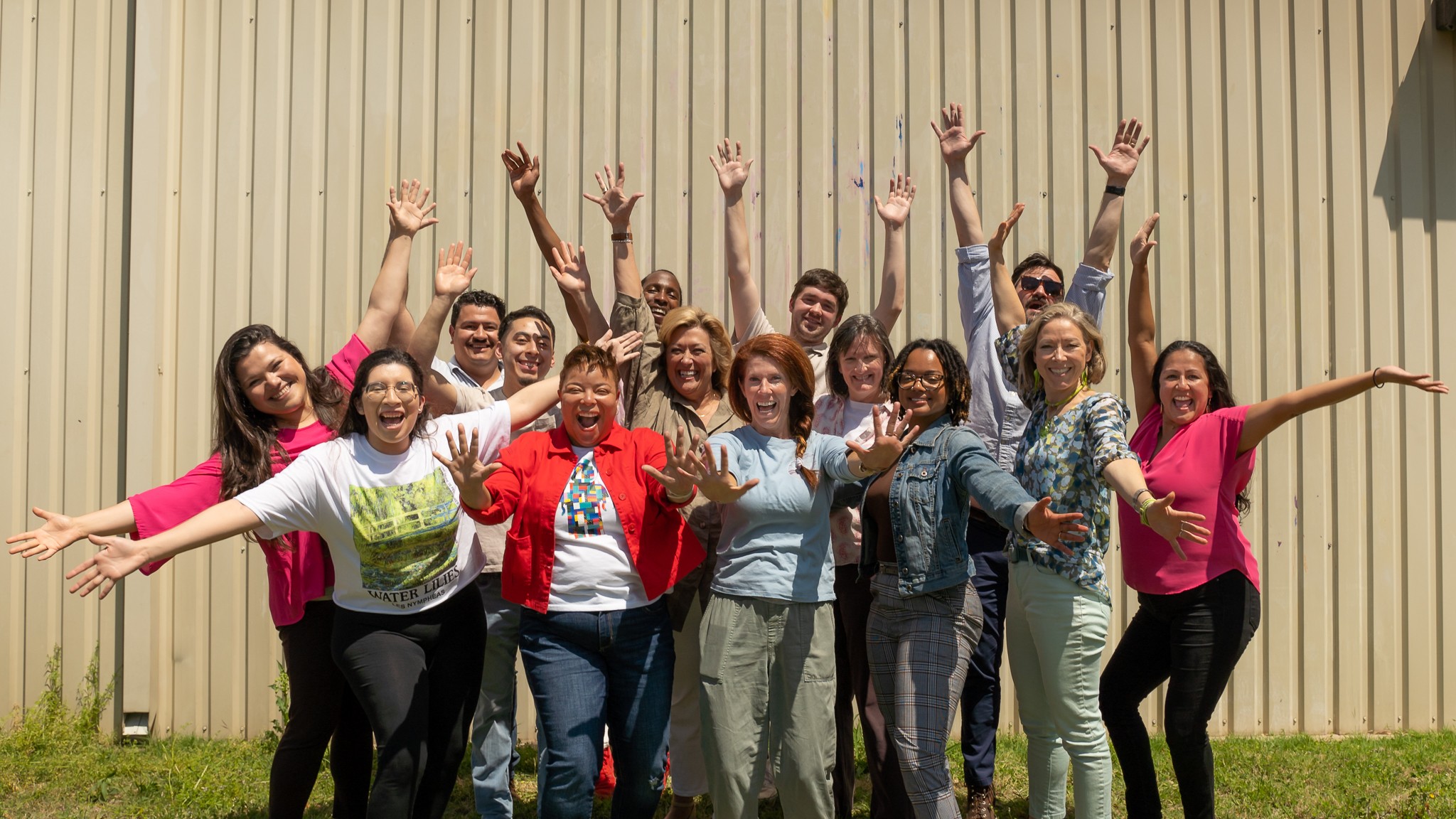 What can I expect from a SHIFT Workshop?
Facilitated by Wacoans for Waco. The SHIFT Workshop brings together locals from across the community, neighborhoods and sectors to brainstorm and create community projects that are small-scale, low risk, and can succeed quickly.
The project that will be decided at the SHIFT Workshop will:
address a local issue
include people who don't work or play together
cross-sector & cross-interest participation
a one-year timeline to plan and execute a program with a $10,000 or less budget
can happen with resources already in the community
Air Collaborative Three Day SHIFT Workshop
October 13-15, 2022 | Art Center Waco
October 13 | Shift your Mindset | 9am-1pm, 4-Hour Session
Discover new ways to think about the power of creativity and challenge your mental models about art, business, community and money.
October 14 | Learn by Doing – With Others | 9am-6pm, 8-Hour Session
Local facilitators will guide the groups as they create a local project that uses creativity to improve Waco and then build an implementable business plan.
October 15 | Find Your Voice | 9am-1pm, 4-Hour Session
 The groups will present their Community Collaboration Project, receive feedback and identify the following action steps.
The SHIFT workshop is a three-day session and in-person attendance is required each day for participation. 
The program cost $500 to participate or contact Sol at sol@creativewaco.org to receive a grant to cover full participation.
An additional 2-hour zoom follow-up will be scheduled in the weeks following the SHIFT workshop.
About Air Collaborative in Waco:
The program Director, Soledad Bautista, has been working with Air Collaborative nationally, and Creative Waco locally, since she moved to Waco to join our team in March 2022 as the Director of Professional Development & Outreach. Already, she has helped refocus the national program's transformation from "AIR Institute" to "Air Collaborative", and guided its bilingual development. She has led the selection and training of the first cohort of Waco-based facilitators, who will develop the program in Texas. We believe the talents of creativity, entrepreneurship, and problem-solving flourish best when diverse people connect, Therefore, we are especially honored that Waco will soon be the very first community to pilot a bilingual format.
Sobre Air Collaborative en Waco:
La Directora del programa, Soledad Bautista, ha estado trabajando con Air Collaborative a nivel nacional, y con Creative Waco a nivel local, desde que se trasladó a Waco para unirse a nuestro equipo en marzo de 2022 como Directora de Desarrollo Profesional y Alcance. Ya ha ayudado a reenfocar la transformación del programa nacional de "Instituto AIR" a "Air Collaborative", y ha guiado su desarrollo bilingüe. Ha dirigido la selección y formación del primer grupo de facilitadores con sede en Waco, que desarrollarán el programa en Texas. Creemos que los talentos, la creatividad, el espíritu empresarial y la resolución de problemas florecen mejor cuando se conectan personas diversas, por lo que nos sentimos especialmente honrados de que Waco vaya a ser la primera comunidad en pilotar un formato bilingüe.
If you are interested and curious to know more before making a commitment, Soledad is happy to talk with anyone in the community who would like to know more. You can contact Soledad at sol@creativewaco.org.
Si está interesado y tiene curiosidad por saber más antes de comprometerse, Soledad estará encantada de hablar con cualquier persona de la comunidad que quiera saber más. Puedes contactar a Soledad en sol@creativewaco.org.
Meet the 2022 Waco Air Collaborative Facilitators
Conoce a los facilitadores de Air Collaborative en Waco 2022
Sol Bautista*
Director of Professional Development & Outreach
Elise Edwards
Waco Air Facilitator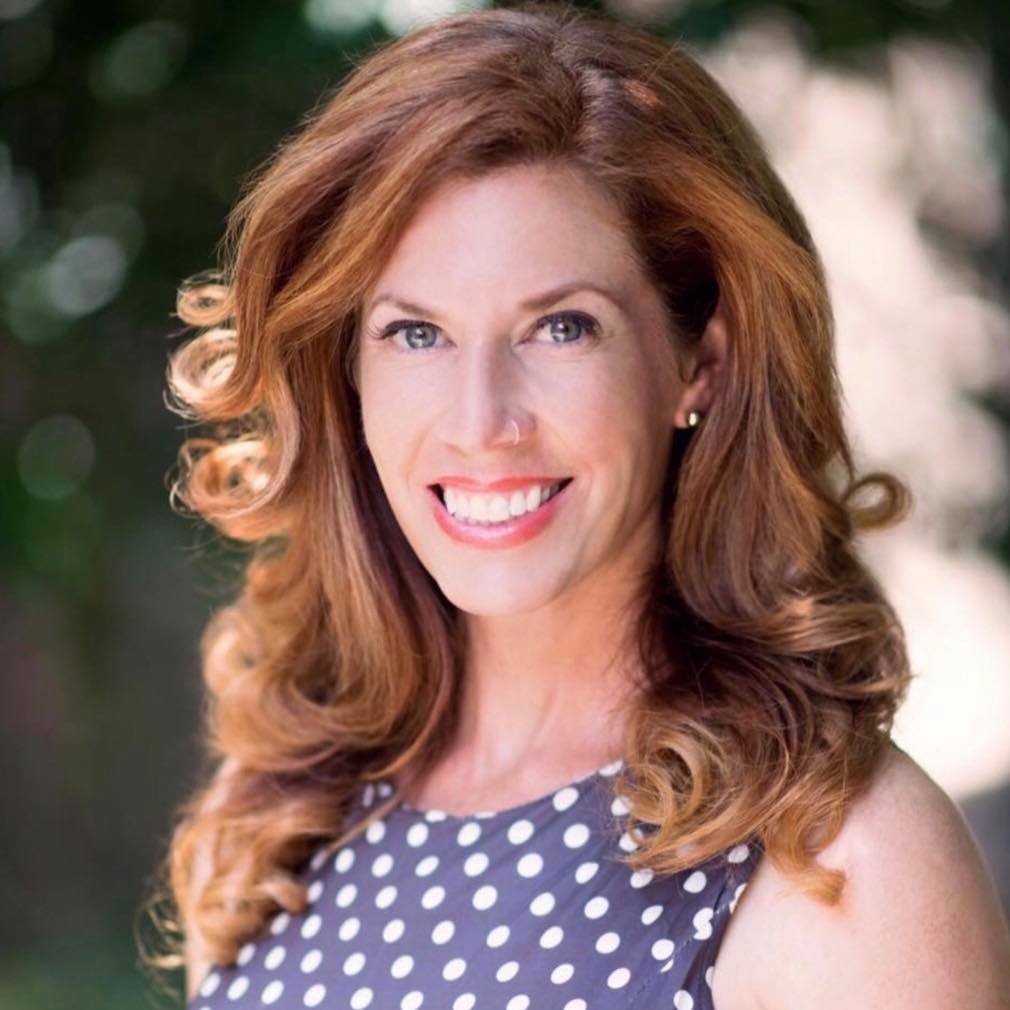 Christina Gibson
Waco Air Facilitator
Michael Golden
Waco Air Facilitator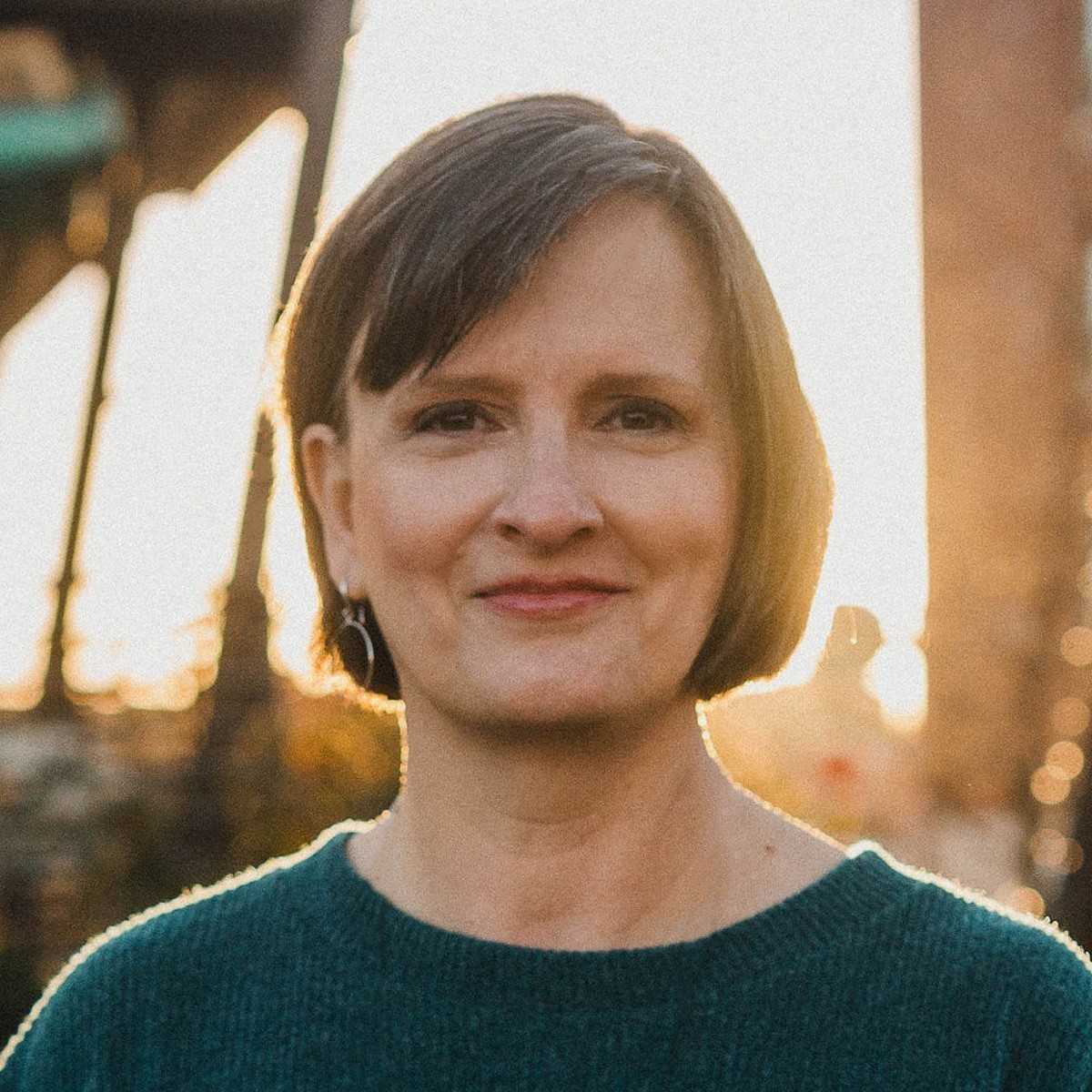 Luann Jennings
Waco Air Facilitator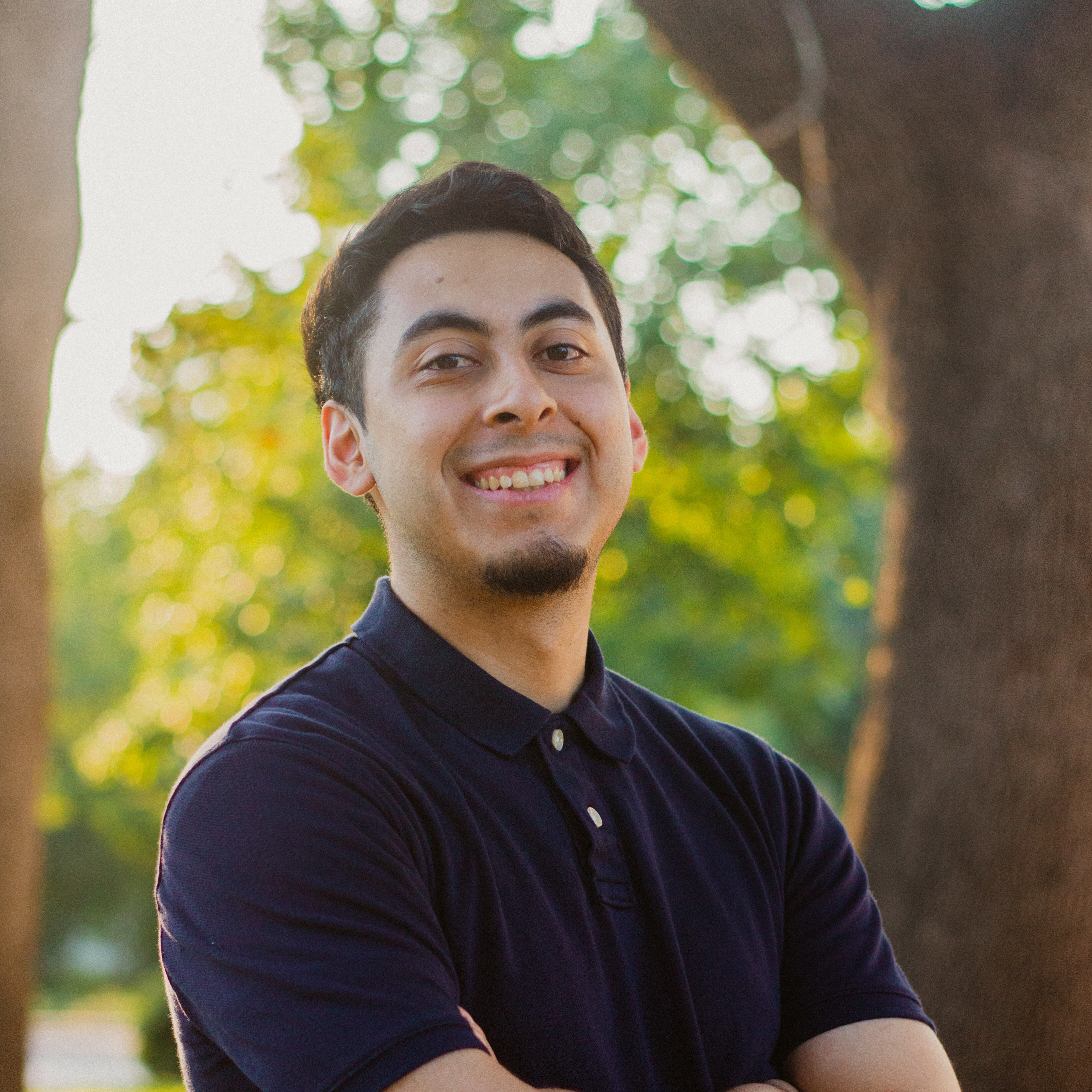 Diego Loredo
Waco Air Facilitator
Cindee Millard
Waco Air Facilitator
Clarissa Pompa
Waco Air Facilitator
Trent Sutton
Waco Air Facilitator
Eric Terrazas*
Waco Air Facilitator
Giselle Vento*
Waco Air Facilitator
This program is brought to you by: