Creative Waco and the City of Waco have partnered together to develop a Public Art Strategic Plan for Waco! The plan addresses questions such as what public art is and is not, where it should go, what it should look like, who should pay for it, how to spark a public art idea, and many others.
This plan is designed to help us make good decisions so that our whole community can be proud of public art that enlivens and activates our community spaces. Additionally, the documents will serve as a practical guide for anyone interested in commissioning, creating, funding, or otherwise engaging in public art and creative placemaking in our community.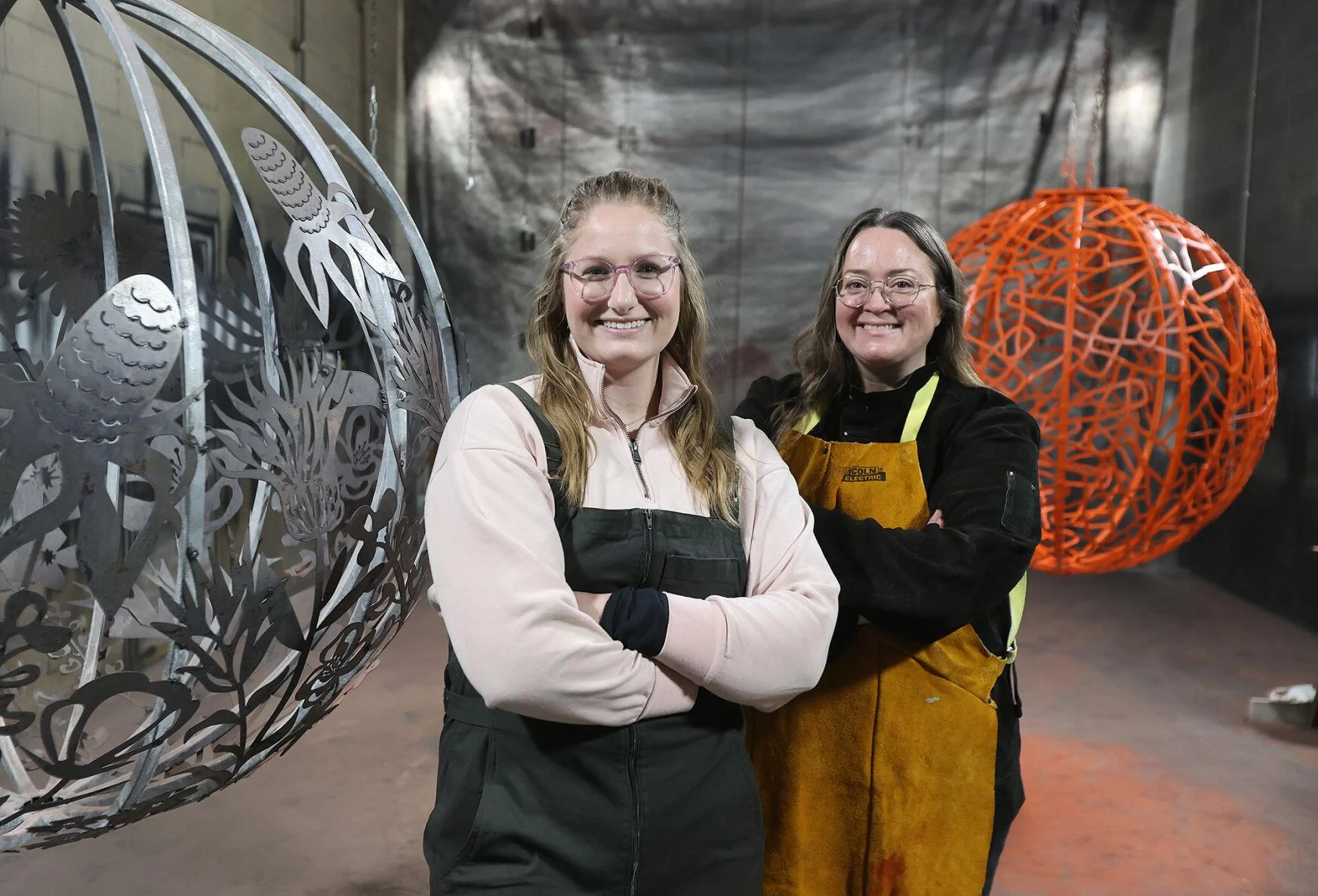 I-35 Globe Light Project
Luminary Spirit is a public art collection of six metal lighted sculptures, each telling a unique story about Waco. It is located at I-35 at 4th-5th Streets Underpass in Waco, Texas.
Each of the site-specific work was inspired by an aspect of Waco's culture, character, and history as depicted by Waco based artists Morgan Eyring and Andrea La Valleur-Purvis.
This project is a collaboration between City of Waco, Texas Department of Transportation, Creative Waco, Texas Commission on the Arts, and the artists.
After a year in development, in December 2022 Forecast Public Art presented Waco's Public Art Strategic Plan and its findings to Waco's City Council. View the full presentation and Public Art Strategic Plan Draft illustrated by local artist Raj Solanki.
Creative Waco partners with the City of Waco, McLennan County, community partners and stakeholders to facilitate public art projects to further Waco's Cultural Plan. As projects and opportunities arise we will update requests for proposals, requests for qualifications, and supporting information.
Welcome to Waco's "sculpture zoo" - a collection of 28 animal-based artworks by leading artists from across the United States. This website is designed to help you make the most of this experience by introducing you to the remarkable artists, animal subjects, and donors behind each sculpture.
Artist Training & Resources
Coming soon.
Resources for Real Estate Developers
Coming soon.