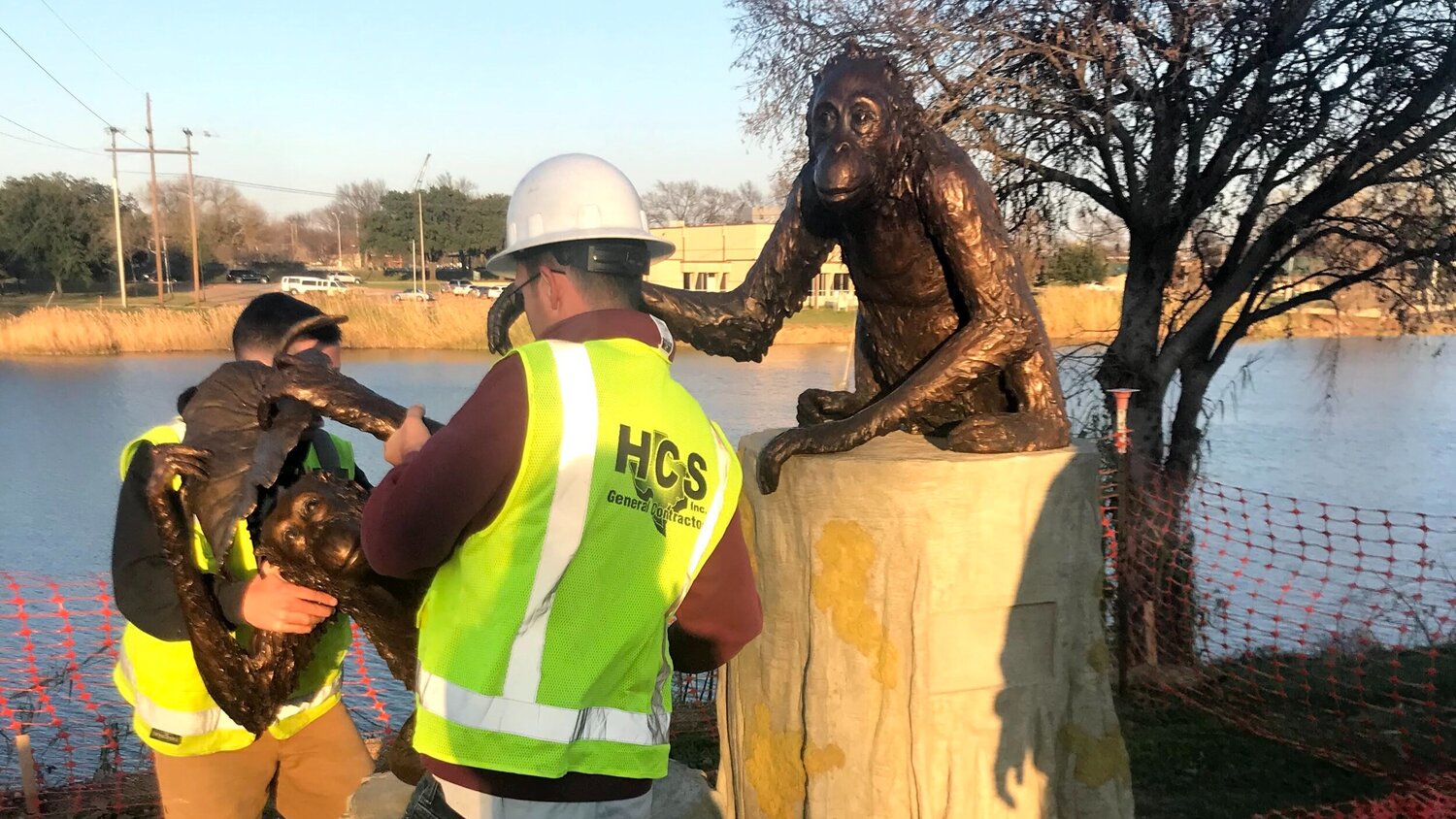 Project Calls - RFPs, RFQs and more
Creative Waco partners with the City of Waco, McLennan County, community partners and stakeholders to facilitate public art projects to further Waco's Cultural Plan. As projects and opportunities arise we will update requests for proposals, requests for qualifications, and supporting information.
"Welcome To Waco" Corridor - Collaborative Community Artwork
Creative Waco is facilitating the commission of artworks to be included in the newly updated Waco Regional Airport terminal building. Please see below for the availability.
Community members are encouraged to be a part of the fourth piece of this project by submitting the phrase "Welcome to Waco" in their language(s) of origin. These phrases can be submitted HERE  or in the button below as typed text or as an uploaded image.
A local designer will include the phrases into a design that will decorate the arrival corridor. The Request for Proposal for this project will be announced in early May. If you'd like to be considered to design this artwork, please fill out this short INTEREST FORM and select "Waco Regional Airport | Welcome Walkway Design."
I-35 Underpass Public Art Project
Creative Waco is working in partnership with the City of Waco and Texas Department of Transportation (TXDOT) to create metal public artworks along the pedestrian walkway in the underpass of I-35 and 4th & 5th streets. An artist will be chosen to commission the creation of a series of six (6) illuminated ribbed metal spheres with embellishments that tell the story of Waco in some way.
We are seeking out local artists with a passion for and demonstrated experience in working with metal to submit design concepts and execute these pieces. The selected artist(s) should have experience working collaboratively and be able to adapt the design concept(s) as needed. Proposals are due August 15, 2022.
A Performing Arts Center for Waco
Creative Waco is working with partners at City of Waco and community stakeholders to move forward with plans to design and build a new performing arts center in a prominent location on the banks of the Brazos River in the heart of Downtown Waco, Texas, and visible from Interstate 35.  Statement of Qualification submissions are invited from architecture firms qualified to produce concept renderings and order of magnitude cost estimates that will form the basis of design work to allow this exciting project to move forward. The goal of this call for SOQs is to shortlist three candidates. The shortlisted firms will be invited (and funded) to visit the site, meet key people, and will have five weeks to produce and then present preliminary visioning & promotional materials. One firm will then be engaged to produce more detailed designs.
Please register if you would like to be emailed with updates/addenda to current Creative Waco project calls or contacted when new projects are added.