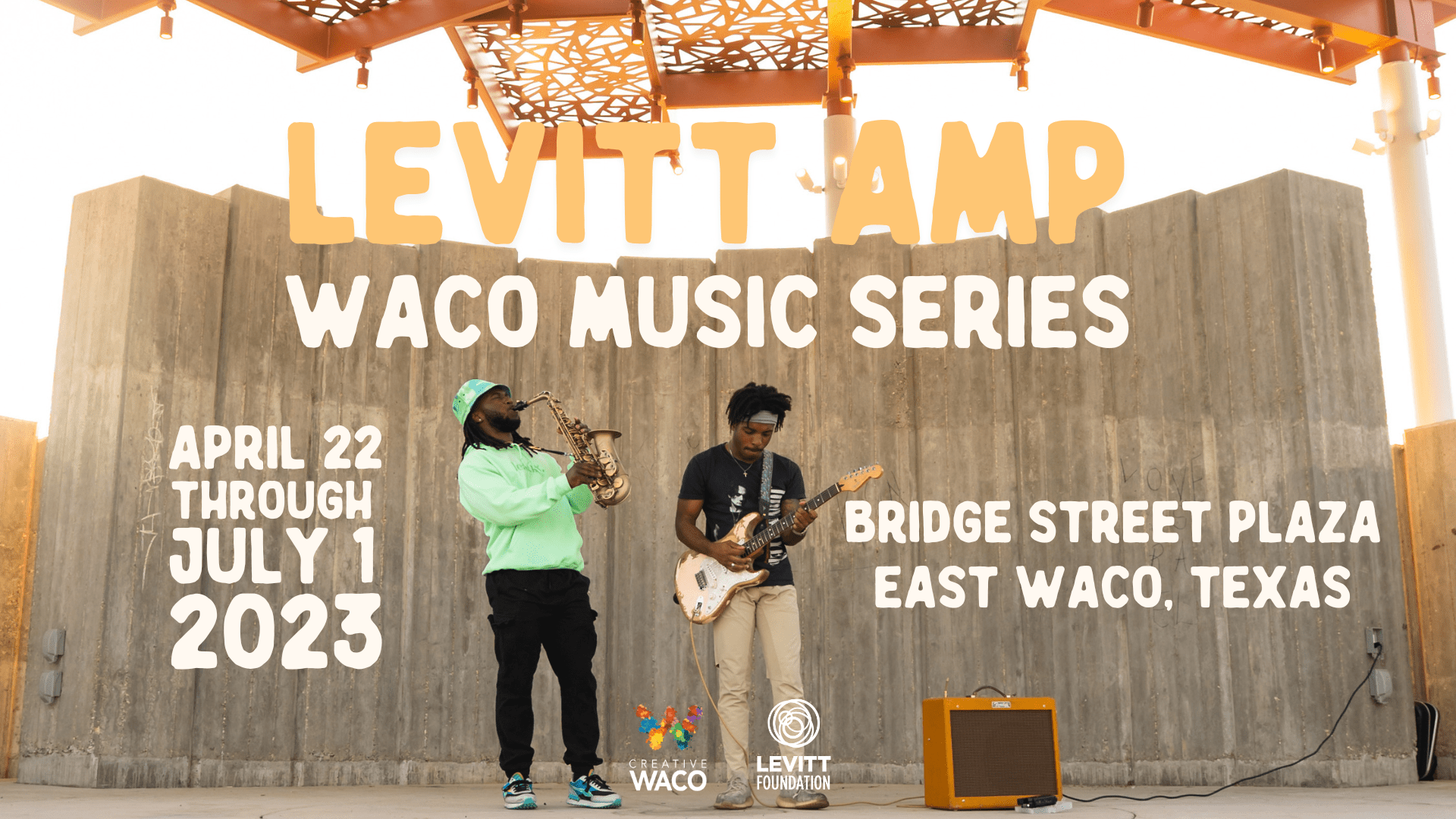 JOIN US FOR 10 WEEKS OF FREE CONCERTS AT THE BRIDGE STREET PLAZA
We are thrilled to announce Waco is a 2023-2025 Levitt Community! The Levitt AMP Waco Music Series will bring a free, 10-week music series to "Waco's Front Porch" at the Bridge Street Plaza and Amphitheater.
The Levitt AMP Waco Music Series will feature original songs by local, regional and national performers and highlight a variety of genres including Jazz, Blues, Zydeco, Gospel, Pop, Hip-Hop, Latin, and more!
Mark your calendars! The music series kicks off at Bridge Street Plaza on April 22, 2023, and will feature a new lineup of performers each Saturday through July 1, 2023. This event is free, family-friendly, and open to the public.
Waco received a three-year grant that provides the opportunity to coordinate this music series throughout 2025. Stay tuned for more details!
Levitt AMP Waco
Music Series
April 22 - July 1, 2023
East Waco, Texas
Free to Attend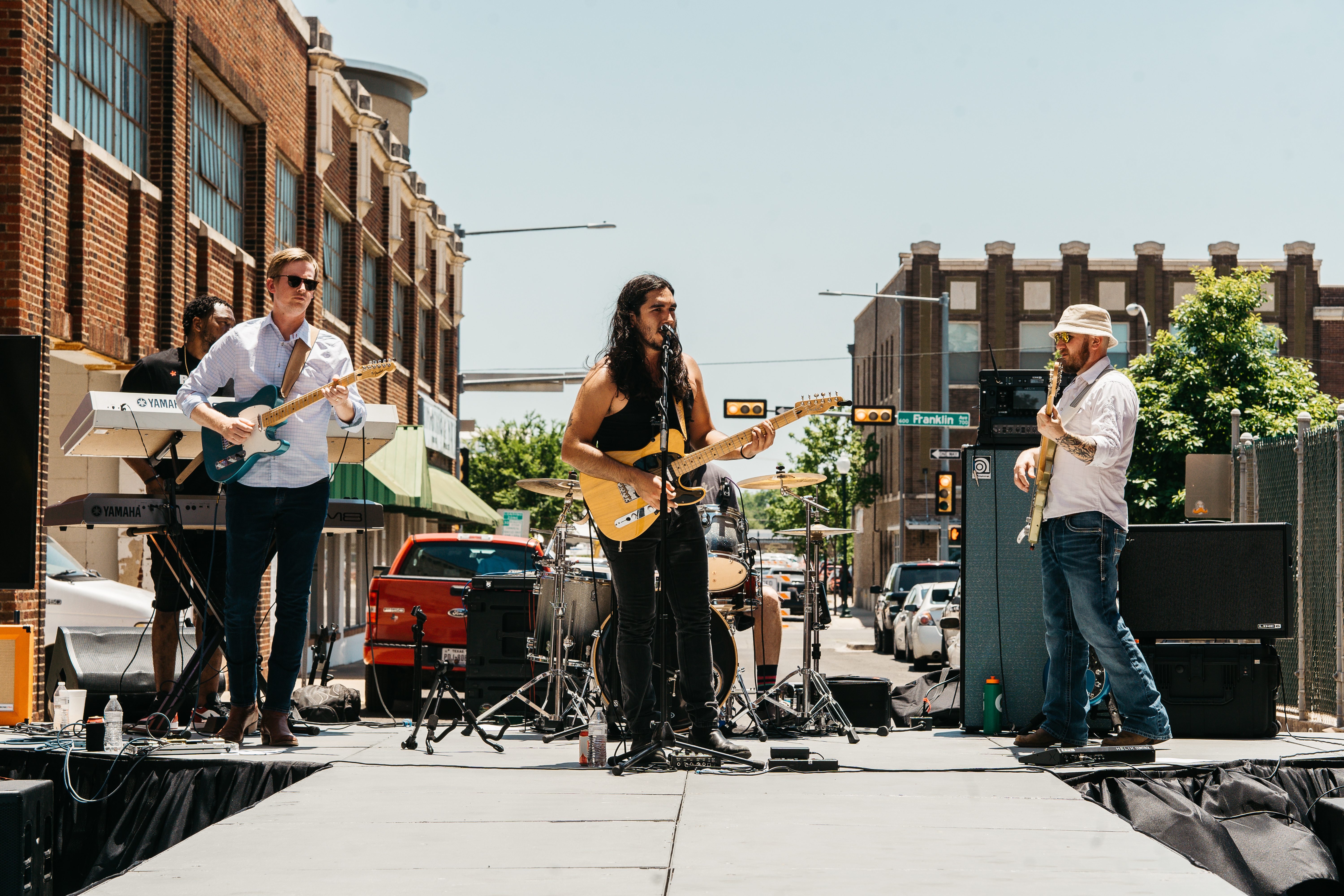 The Levitt AMP Waco Music Series is made possible through the support of The Mortimer & Mimi Levitt Foundation. The Levitt AMP Grant provides $30,000 per year matching grant opportunity that brings the joy of free, live music to small to mid-sized towns and cities. Across the nation, this concert series activates public spaces to create more equitable, healthy, and thriving communities.