10 FUN & CREATIVE FAMILY ACTIVITIES FOR SPRING BREAK!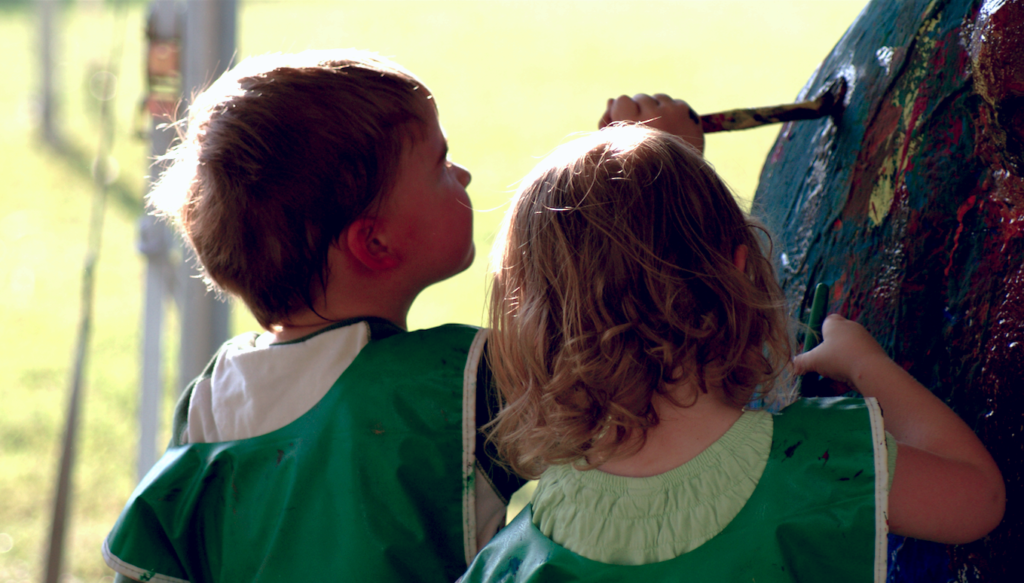 In Waco for Spring Break? You are in luck! There are some wonderful ways you can have some creative fun with your family, no matter what age they are! Gal-about-town Rebecca Edwards gives us her top 10 ideas:
Aside from all the history of Dr. Pepper, there is a great homage to the cowboys and cowgirls that have helped market the soda. Sweet treats in the old­-fashioned soda fountain, too.
On March 7th, the DPM begins summer hours: Monday to Saturday, 10am-5pm. Sunday, 12pm-5pm.
Admission is $8 for adults ($7 for seniors and military), $5 for students.
---
On Sunday, March 13th, 11am-2pm, the zoo will host Spring Forward for Amphibians with special activities. The rest of the week will be wonderful to walk the grounds and gaze at the animals living right here in the city! Playgrounds and the gift shop offer the weary some rest.
The Zoo is open Monday to Saturday, 9am-5pm, and Sunday, 11am-5pm.
Admission is $10 for Adults, $7 for children 4-­12 years old, $9 for Seniors. Children 3 and under are free, and Military discounts are offered.
REBECCA'S TIP: Take advantage of the zoo shuttle as the parking lot fills up quickly.
---
#8 Art Center Waco: GS DeFoore Exhibit, Cookies & Coloring, Sculpture Trail, Spring Break Pottery Class
Okay, the Art Center is one of my favorite gems of Waco. The building boasts spectacular views over Cameron Park and the river, the grounds (with walkable sculpture trail) are inspiring, and the gallery space is inviting and peaceful. The goings-­on inside are also enticing!
The GS DeFoore Exhibit just opened and will be up through May 27th. On Wednesday, March 9th, Doreen Plott of Mammoth Creek Pottery will be hosting a pottery class from 9am-Noon. (Limited to 10 participants, registration is $50). On Friday, March 11th, free Cookies & Coloring from 3pm-5pm will explore the work of Jackson Pollock! What's not to love?!
The Art Center is open Tuesday to Saturday, 10am-5pm. Admission is FREE!
---
In case you didn't know, there's a little HGTV show that has made Waco a destination city, and Magnolia Market at the Silos is its base camp! I like the store and all, but the park-like feel of the grounds and the beauty of community are what have drawn me to the silos. The food trucks (looking at you, Luna Juice Bar and Club Sandwich) are a great excuse to drop by and have lunch while the kids run and tumble on the astroturf lawn with its old-fashioned games.
The store and grounds are open Monday to Thursday, 10am-6pm, and Friday to Saturday, 9am-6pm. Closed Sunday.
Admission is FREE!
---
This grand library may be an odd suggestion for children on Spring Break, but the current exhibition of the library's collection of children's literature is worth checking out. The building itself is a masterpiece of architecture and the grounds around Baylor are perfect for strolling, biking or scootering.
The library is open Monday through Friday, 9am-5pm, and on Saturday 10am-2pm. Admission is FREE!
---
If you haven't checked out the beautiful renovations done to our Grand Old Dame, the Hippodrome is worth a visit. Offering first­-run movies, delightful old favorites, and a delicious menu that you can enjoy while watching a movie—it should be pretty high on your list! There's a free concert coming up on March 7th at 7pm, featuring The Air Force Celtic Band! Advanced tickets are available on the website—for FREE. (Did I mention this concert is free?)
The Hippodrome offers lunch Monday through Friday, 11am-2pm, and the kitchen + bar are open Monday through Friday, beginning at 5pm, and Saturday and Sunday, beginning at 11am. Admission for most movies and showtimes is $5; first-­run movies in the evening are $8.
REBECCA'S TIP: Go on Saturday or Sunday for an awesome brunch!
---
The Mayborn has special Spring Break activities planned in the Bill & Vera Daniel Historical Village every single day of the week! Monday is Chore Day, Tuesday is Grinding Day, Wednesday is Planting Day, Thursday is Candle Making, and Friday is Game Day! These activities are only from 1pm-3pm, with some days featuring a horse­ drawn carriage or animals.
The Mr. Potato Head & Tinker Toy exhibit are also worth the visit! You can watch Disney­Pixar's Toy Story in the museum theater at 11am and 3pm every day, with Mr. Potato Head himself making an appearance 30 minutes before the show.
Aside from the traveling exhibits and special events, the regular exhibits are what keep our family coming back to this treasure of a museum. We like to feel small next to the mammoth skull and giant turtle skeleton in the Strecker wing. We like to explore the wonders of light and water and magnetism in the discovery rooms. And the museum store is a favorite spot to spend allowance money!
The Mayborn is open Monday through Saturday, 10am-5pm with extended hours on Thursdays until 8pm. Open Sunday, 1pm-5pm.
Admission to the traveling exhibit includes regular admission. Adults: $10.00, Children (18 months-12 years): $5.00, Seniors: $9.00.
---
From the time my oldest was a toddler, we have been taking advantage of the FREE programming at the Waco Library. Toddler Time, Preschool Storytime, Summer Showcases, special interest clubs—there is something for every child. Check out the library website for details about awesome programing, including Zooniversity's visit to the South Waco Library, the Board Game Club at the West Waco Library, or the Family Kite Worksop at Central Library (pre­register for that one!). Regular programming isn't letting up just because it is Spring Break! Toddler Time and Story Time are still happening!
Plus, Books! Movies! Audiobooks! Free Wi­fi and computer use! Get a library card because it will take you places without having to actually travel. I am a HUGE fan.
Public libraries are open most days from 10am-6pm, with each branch having extended hours on certain days.
Admission and Library Cards are FREE!
---
Waco is becoming a place of vibrant art and culture—the cocoon is cracking and something beautiful is emerging. I want to encourage everyone to walk or bike along the Suspension Bridge to marvel at the Branding the Brazos sculptures commemorating the first crossings of our famous bridge. Find the Freedom Fountain at the Waco Convention Center and try to read the word "FREEDOM" in all the languages that surround it. Find our You Look Nice Today, WacoTown mural at 7th & Washington. Seek out our art. Support our artists at galleries like the Art Center of Waco, Anthem Studios, Art Forum of Waco, Martin Museum of Art, and Studio Gallery. See what artists have been doing in our city and celebrate!
Go to the public art outside anytime. For the art galleries, check their hours. Admission is FREE!
---
And the NUMBER ONE event in Waco during SpringBreak is….
Okay, so it doesn't last all week, but it does start on the very first evening of Spring Break: Friday, March 4th! There's something for everyone, and with special extended hours it's a great chance to check out new places in town, like The Findery. Use this First Friday as a ticket to explore what downtown has to offer!
See hours below. Admission is FREE!