Spring is the perfect time to check out art markets in Waco!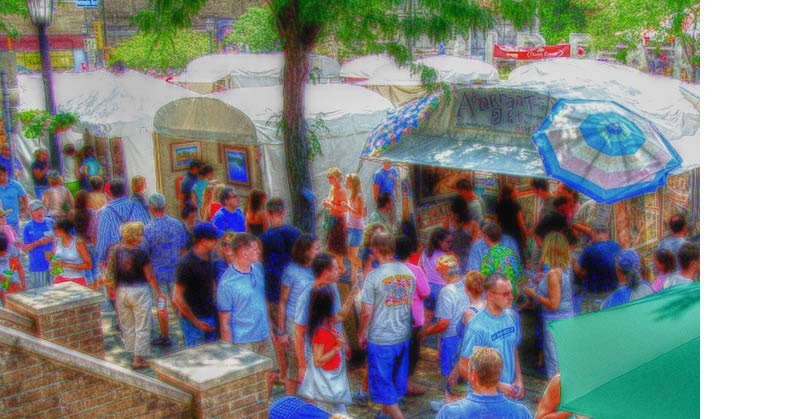 Calling all artists and art-buyers!
There are many great new opportunities for visual artists to SELL work in Waco throughout April and for collectors to check out new work by some really talented artists!
With over 30,000 people currently visiting Waco each week to buy stuff designed and made in Waco, NOW is a great time to seize the opportunity and build a reputation for Waco as a great place to come to buy art, sculpture, ceramics, jewelry, woodwork and other lovingly made treasures.
Artists, Learn how to rock the markets!
HERE is a great article from artist Bob Estrin on how to be successful when you're selling art in a market setting!
And here are some markets throughout April!
1/ April 2nd Texas Foodtruck Showdown (Heritage Square)
Over 20,000 people are expected to come to Waco on April 2nd for the Chamber of Commerce-run Texas Foodtruck Showdown.
2/ April 9th Art on Elm Ave (Elm Avenue)
Lots of opportunities for exhibiting and selling work! Technically the vendor deadline has (just) passed, but you can still apply to exhibit.
3/ April 16th onwards: Waco Artist Market (Heritage Square)
This is a brand new venture – planned for Saturday afternoons in Heritage Square.
4/ April 23rd: Rootstock: A Texas Wine Festival (Indian Spring Park)
Another brand new venture by the river! Local wine and food by the river plus art, music and other cretive opportunities.
image Artist Bob Estrin Copyright