Arts in Education: Cultural Arts Waco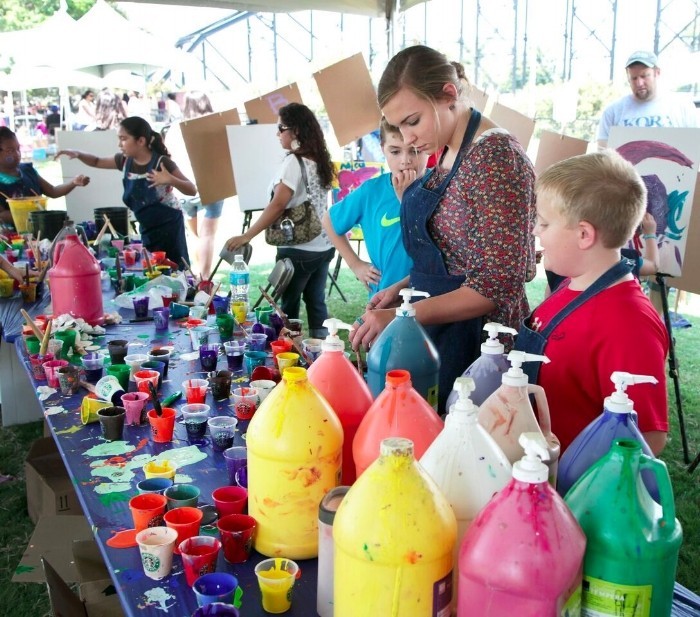 We continue our posts for National Arts in Education Week (#ArtsEdWeek) with today's profile: Cultural Arts Waco.
Cultural Arts Waco celebrates and promotes our community's diverse artistic and cultural life; develops and enriches its cultural capacity; and champions the economic, social, and educational benefits of the arts in the Greater Waco area and beyond. For more information about the youth educational programs below, or interest in others, contact Education Outreach Director, Claire Sexton, at education@wacoartsfest.org or 214-868-6054.
Cultural Arts Waco has been presenting Waco Cultural Arts Fest for more than a decade. The three-day festival hosts free activities for all ages in all spectrums of the cultural arts. In addition to the high-quality musicians, dancers, poets and artist booths at the festival, Cultural Arts Waco also sends performers into schools that week. This year, Kupira Marimba will be doing two performances in Waco-area schools on the Friday of the festival. Since the festival's origin, Cultural Arts Waco has raised over $50,000 to provide performances like these in the public schools.
Cultural Arts of Waco has a 10-year partnership with the Arc of McLennan County, teaching Art at the Arc classes to students ages 5-19 with autism and cerebral palsy during an 8-week summer camp. They work with students on an individual level three times each week to meet their specific abilities and needs for creating artwork, at no additional cost to the parents or students.
Top Young Artist is a scholarship competition for high school juniors and seniors from McLennan County. Teachers submit artworks from three students for the competition; then all entries are exhibited at Studio Gallery Waco, then at The Art Center of Waco, and sometimes toured to other locations. Prizes include Grand Prize for $2000, People's Choice for $1000, and more for a total of $6000 awarded to art students in 11th & 12th grade in McLennan County. The odds of winning a scholarship are very high compared to other art competitions (like TEA's VASE and TAPPS) and the prizes are bigger. Cultural Arts Waco pays the funds directly to the student's school of choice – any school at all, any major at all.
For five years Cultural Arts Waco provided Art After School for enrichment days at La Vega Elementary ACE (Afterschool Centers on Education). That school district has no school-day specialized art instruction at the elementary level, so Cultural Arts Waco gave age-appropriate painting instruction to children in grades 1-3, based on the Metropolitan Museum's "Doing Art Together" model from the book by Muriel Silberstein-Storfer with Mablen Jones.