A Small Miracle With Big-Picture Ripples
By Fiona Bond, Executive Director of Creative Waco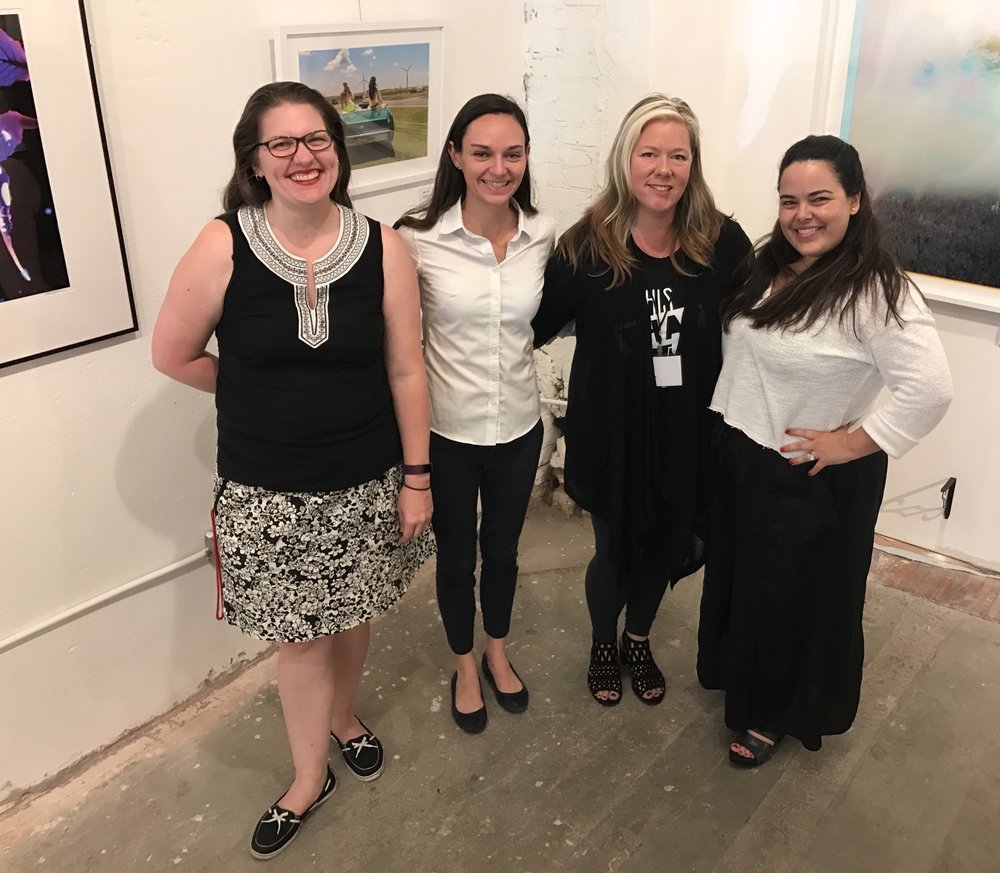 This week, Waco's arts community achieved a small miracle that will have big-picture repercussions for Waco's reputation as a community with a vibrant, connected, and welcoming community of artists and emerging arts leaders. As a result, local artists are getting some unforeseen new opportunities and exposure.
Last week, a building survey revealed a structural emergency for the Art Center of Waco, located on MCC's campus. Suddenly, one of our community's flagship arts venues found itself without its facilities for offices, classes, school visits and a major exhibition they had partnered with a National Organization to bring to Waco.
This was potentially disastrous – not just for the Art Center, but for Waco's reputation in the wider arts world. The (National) Society for Photographic Education (SPE) was poised to come to Waco this weekend for its Annual Conference for the South Central Region of the United States. The Art Center was set to host events and two exhibits of outstanding photographic work by some of our nation's top photographers and their students.
I'm sure SPE members would have understood if this had to be cancelled "due to unforeseen circumstances", but Waco's growing reputation as an emerging and vibrant hub for art and artists would have withered a little in the process. But guess what? Within 24 hours, Waco's network of artists and arts professionals had pulled together an outstanding solution that will send a powerful message to all those professional artists coming to our city for the conference. Even better, the conference-goers will have the added benefit of meeting local artists and seeing their work, too.
Kudos to Meg Gilbert, Claire Sexton and the team at the Art Center who worked tirelessly to make sure they could honor every commitment they had made to host this prestigious arts event in our community. Kudos to the team of local and regional SPE artists, professors and teachers who volunteered their time and worked late into many nights to plan and hang the exhibition in a brand new and very different venue. Kudos to Rebekah Hagman and the team at the brand new Cultivate 7Twelve art center (at 712 Austin Avenue), who said "yes" to hosting the SPE exhibition the day before she opened her new arts center to the public.
A special kudos goes to the artists and creatives based at Cultivate 7twelve who put their own artwork to one side in order to extend Waco-style hospitality to artists from beyond our community. Thankfully, they will be rewarded in ways they may not have anticipated. Their artwork will now be seen by SPE conference-goers and the collectors and buyers that accompany that event as well as by the stream of Silobration visitors to the downtown area.
This kind of leadership, co-operation and willingness to set aside the "me" for the "us" is a powerful signal to the wider world that Waco's creative sector is becoming more confident, more strategic, and poised for breakthrough future developments.
YOU are invited:
In the meantime, Waco's artists and art-lovers are invited to attend the SPE exhibition launch party from 6:30pm at Cultivate 7twelve this evening (Friday Oct 13) and to participate in (free) SPE conference sessions SEE DETAILS HERE.
There's more:
This weekend's visitors who travel the free Silo District Trolley will see not just Cultivate 7twelve, but a number of newly or recently opened galleries and businesses that display and promote work by local artists, artisans, and craftspeople. Every one of these has their own story of the ripple effect of a creative community on the rise. You can view all the places to buy local art/craft in Creative Waco's new online CREATIVE DIRECTORY, which launched at last week's awesome Waco Cultural ArtsFest.