CwCW: 12 Reasons to love Cultivate 7TWELVE
By Rae Jefferson
Director of Marketing and Communications
This post is an extension of the Conversations with Creative Waco radio program on 103.3 KWBU fm, where we take you behind the scenes of art and culture in Waco. Catch us live on the fourth and fifth Friday of every month at 11:30 a.m. and 8 p.m.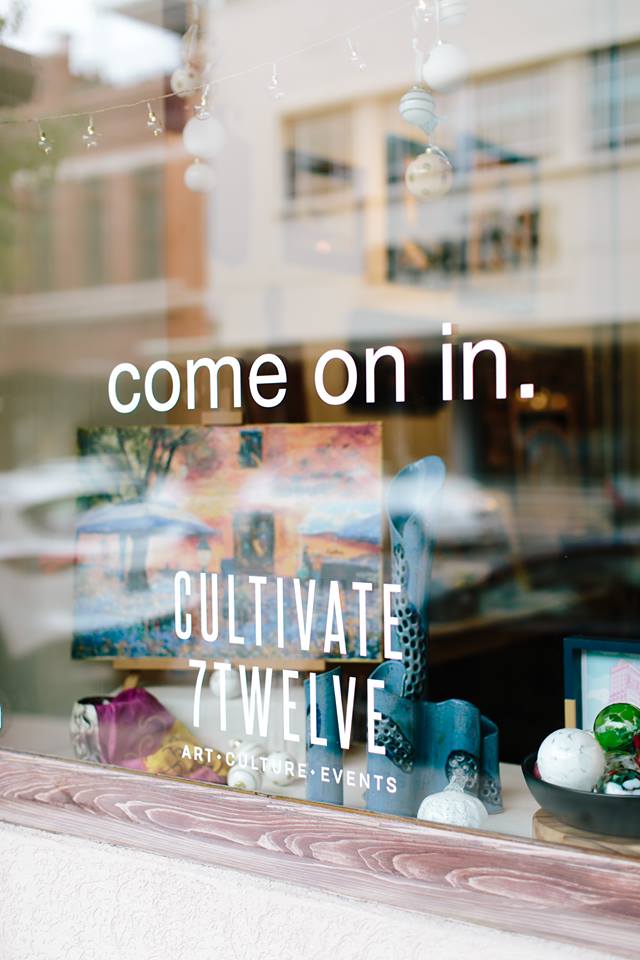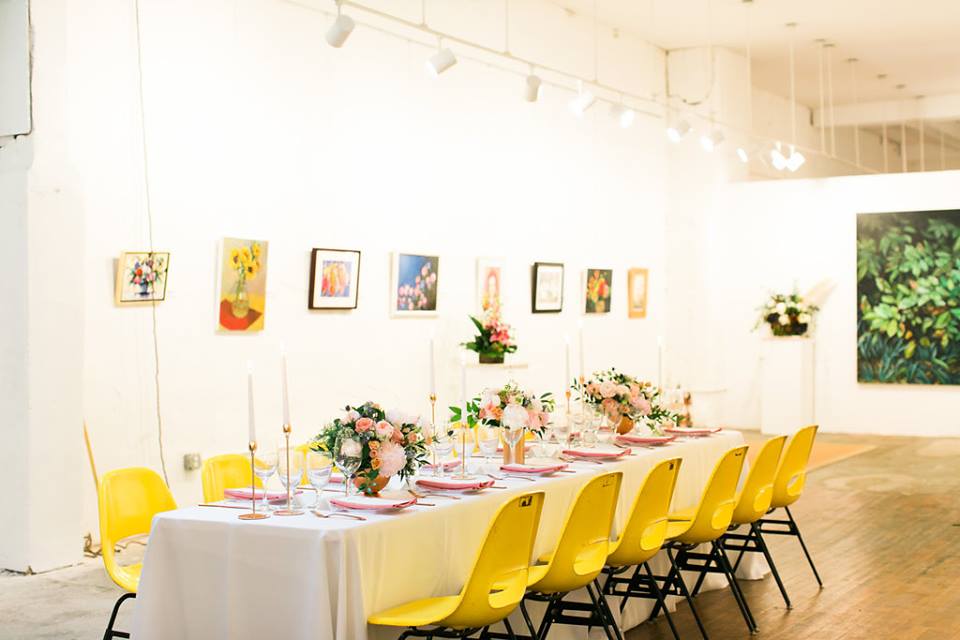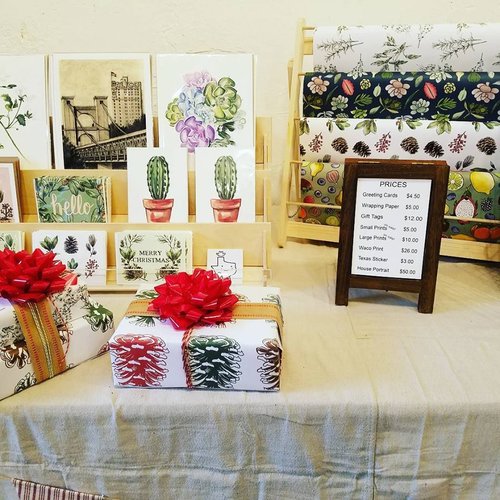 No one loves space more than Rebekah Hagman, but it's not asteroids and star dust that she's after. The director of art gallery Cultivate 7TWELVE recently moved to Waco and has made it her mission to create a home – a space – for artist and spectator alike in the heart of downtown Waco.
Cultivate 7TWELVE is operated by a passionate team of people sourced from various corners of the creative community in Waco. Join me on a deep dive into Rebekah's passion and the mission of Cultivate 7TWELVE during the first episode of Conversations with Creative Waco at 11:30 a.m. and 8 p.m. today on 103.3 KWBU fm.
The gallery is a new edition to downtown, with its doors opening in fall of last year. The two-story building is bursting with creative energy and artistic opportunity. Read on to see why Cultivate 7TWELVE is a local space to love.
It's all local. Artwork displayed in the gallery is carefully curated to include some of the best work in Waco and McLennan County, shop goods are locally sourced, and events are hosted by and celebratory of Wacoans from all walks of life.
The gallery exhibition changes every month. Because one of Cultivate 7TWELVE's goals is to provide professional opportunities for local artists, exhibition pieces are switched out frequently. This ensures fresh viewings for art patrons, as well as more chances for different kinds of artists to get their work into the public sphere. Themes for upcoming exhibitions can be found on the gallery's website.
The shop is fully stocked with must-haves. As mentioned earlier, everything in the gallery's shop is soured from locals. The inventory features items like art prints, kitchenware, books, jewelry, and stationery.
There's always something to do. The folks at Cultivate 7TWELVE work to provide a full calendar of events for each month. Farm-to-table dinners, live music performances, and intimate film screenings are just some of their offerings. Use the online calendar, like them on Facebook, and follow their Instagram to keep the gallery on your radar.
There's always something to learn. From yoga to brush lettering, Cultivate 7TWELVE offers a number of creative classes and is adding more all the time. Stay up-to-date with their online workshop listings to find classes for both children and adults.
It began with a Creative Waco project and generosity from community partners. Cultivate 7TWELVE sprang up from a project started by Creative Waco last summer. Waco 52 was an exhibition featuring works from 52 different local artists (and available as a deck of cards). It opened in the building that now houses Cultivate 7TWELVE, which came to be after Rebekah and her husband, Jeremy, visited Waco 52 and formed a vision of what the space could be year-round.
It houses the Creative Waco office. Last fall, Creative Waco moved into one of the second-floor workspaces. We're neighbors with some of the most creative people in the city and get to see art in action just about anytime we want. If you'd ever like to chat with one of the awesome people on the Creative Waco team, feel free to pop in.
It's filled with artists from various backgrounds. The gallery is overflowing with talent ranging from filmmaking and design to painting and wood burning. The best part is that the Cultivate 7TWELVE artists are always eager to share their work with visitors. The workspaces are open for public viewing during the gallery's hours of operation.
It was originally a bakery. This is just a fun fact! The building was originally built in the early 1900s as a multi-level bakery complete with industrial brick ovens in the basement and dumbwaiters to transport goods to upper levels. There are still remnants of some of this equipment, so keep your eye out on your next visit.
It still sells baked goods. Cultivate 7TWELVE offers a selection of cookies, breads, and other goods produced by Crowe's Nest, a local home-kitchen bakery. Add some free WiFi to the mix, and the gallery becomes a great, quiet place to get work done.
It's a great place to network with other creatives. A number of collaborative projects have come out of the gallery because of the amount of creative talent working under one roof. Chat with Rebekah or any number of artists working at Cultivate 7TWELVE if you want help fleshing out an idea or just want to meet other folks engaged in the Waco arts community.
It showcases how strongly the arts are thriving in Waco. All it takes is entering the building to see how many people are working under one roof to make art and support artists in Waco. From spectator to creator, there is a role for everyone to play, and Cultivate 7TWELVE works to make that possible.