Black History Month: Highlighting Waco's Creatives
By Kennedy Sam
Director of Marketing and Communications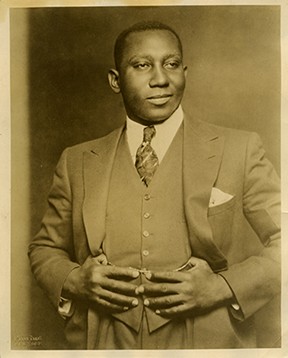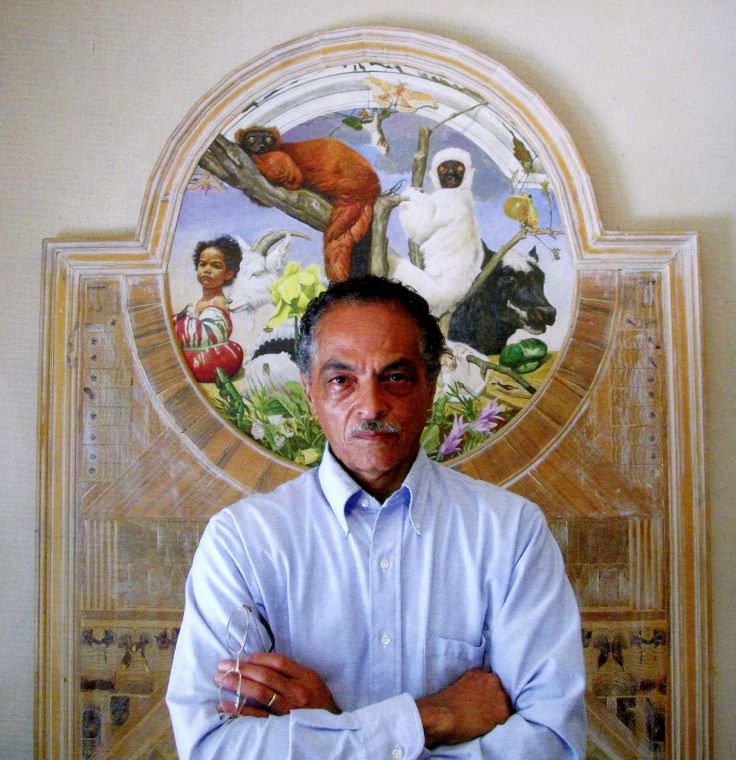 February 1 marked the beginning of Black History Month – a time when the nation celebrates and honors the contributions African Americans have played in shaping U.S. history. As we spend the month highlighting nationally recognized African American figures, it's also important to highlight those who have helped to shape the culture in our community.
It's no secret that Waco has produced many notable figures (i.e. Doris Miller, Steve Martin, Chip and Joanna Gains, and Jennifer Love Hewitt to name a few). Here are some African American cultural influencers in a range of art forms that we are proud to spotlight as sons and daughters of Waco . We know there are more, too. Please be sure to celebrate them and share their stories with us.
Julius "Jules" Bledsoe
Julius Bledsoe, a Waco native, known as an exceptional singer and composer that challenged the racial climate of the early nineteenth century. Born in 1897, Bledsoe grew up singing in the New Hope Baptist Church.
His extraordinary talent as a baritone singer allowed him to perform in various music halls and opera houses across the country and Europe where African Americans had not been allowed. Bledsoe is known for his famous role as Joe in the movie "Show Boat" where he sang "Ol' Man River."
Kermit Oliver
Kermit Oliver is a Texas born artist and painter. Oliver moved his family to Waco in 1984 where he worked night shifts as a U.S. Postal worker until he retired in 2014.
Oliver's artistic career began in the 1960s when he was an art student at Texas Southern University in Houston. Within 10 years he became the first black artist represented by a major gallery in Houston. As his art gained popularity selling for tens of thousands of dollars, he continued his schedule of working nights at the post office and painting in the morning. Soon after, Hermès reached out to Oliver to design a collection of Southwest-themed scarves. Oliver became the only American in history to design scarves for the French fashion house – more specifically, 17 designs over 32 years.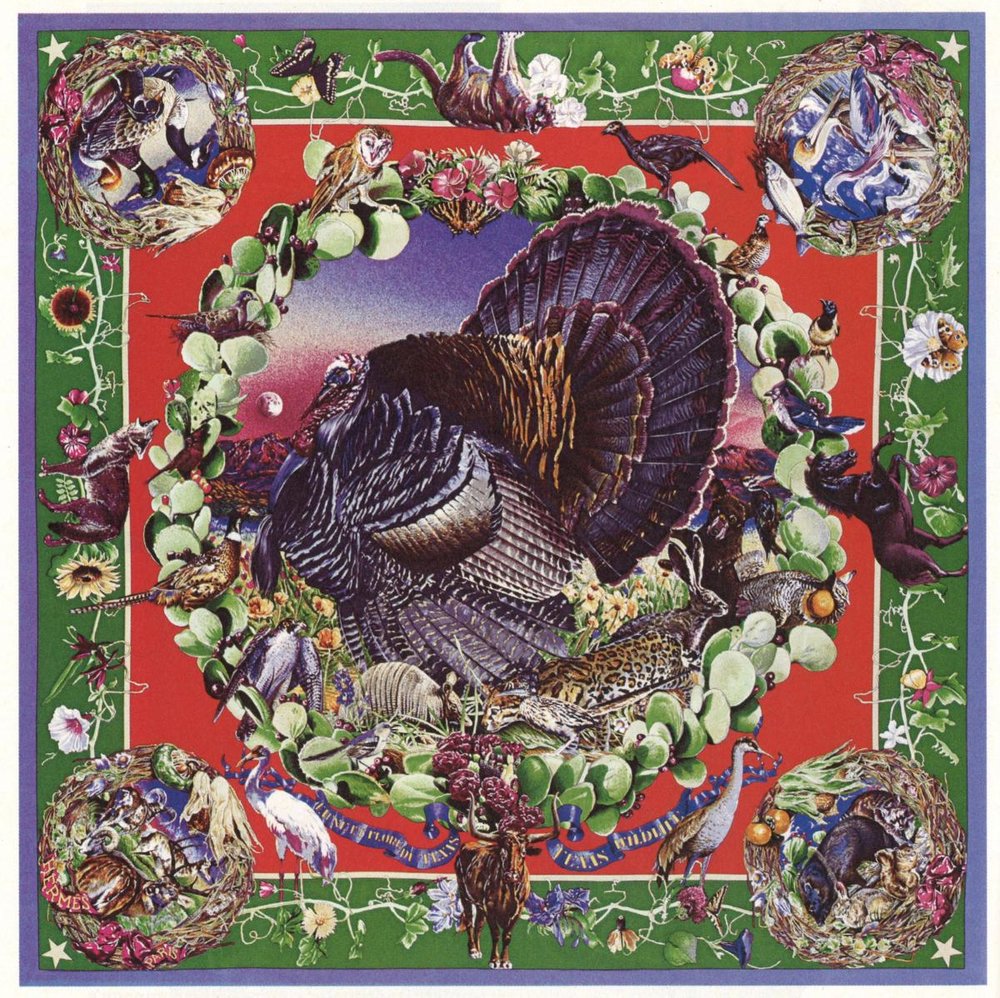 Since retiring from the postal service, Oliver has continued to paint. More recently, he was recognized as the official Texas State Two-Dimensional Artist for 2017 and his painting "Tobias" is exhibited at the National Museum of African American History and Culture in Washington D.C.
Classie Ballou
Classie Ballou, a Lake Charles, LA native musician, is known as a musical pioneer combining the blues, jazz and zydeco to create his unique style. During his musical career spanning five decades he has performed across the country and throughout Europe alongside many musical greats like Etta James and Chuck Berry.
Ballou's legacy in Waco dates back to the civil rights era when he performed in famous Walker's Auditorium, the only black night club in town. From there he earned himself a residency performing at the club and has been in Waco since.
As his family grew, many of his children and grandchildren continued in the musical footsteps of their family patriarch. For many years Classie Ballou and the Family Band have graced the stage together across Central Texas and at the New Orleans Jazz Fest. His daughter CaCean plays the guitar, saxophone, and drums; son Cedric plays bass; grandson Cedryl plays the accordion and drums; grandson Cam'Ron is the front runner on drums and has been playing since he was 3. Look out for the Ballou family performing around town!
Kay Bell
Kay Bell has been a part of the Waco community for nearly a decade. Her passion for poetry and creative arts has driven her to organize Open Mic Poetry events across town. In January 2019, Bell presented her first stage play "Born to Win" to a sold-out crowd at the Waco Hippodrome during Martin Luther King weekend. Due to overwhelming support from the community it will be shown again Feb. 22 at the Jubilee Theater. Bell continues sharing her love for the creative arts by teaching Theater Arts at Connally Junior High School.
Tashita Bibles
Tashita Bibles is an artist, poet, and Waco native. Bibles views her poetry as her diary, and art as her therapy. She credits God and her love for poetry and art for helping her through "a low point in life." In February 2018, Bibles started her business, Artist-N-U as a way to share her artistic gifts with the community. Bibles' paint parties aim to celebrate creativity by making art accessible to all age groups. She aspires to make the world better one painting at a time. Bibles was recognized by Global Revive at their 2019 Martin Luther King Jr. Empowerment Banquet for her artistic talents.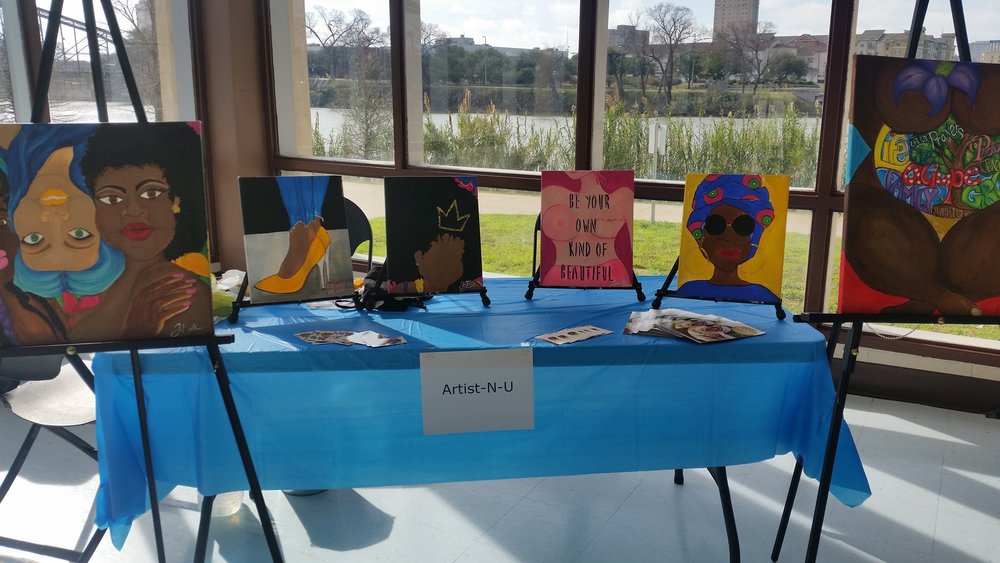 Ashley & Blake Brooks
Ashley Brooks, creatively known as Ashley Artisan, is a Waco transplant from Memphis, TN. Growing up in a city filled with a rich history of art, music and black culture allowed Ashley to connect with herself and the true expression of art and music. Further supported by her father, a recording artist, and mother, a phenomenal "closet poet", Ashley quickly discovered music and art were her passions. She has since focused her talents on rapping, producing music, and illustrating the artwork for her projects. Ashley released her first song "Never Let Me Go" in August 2018 with many more in the works for this year.
Blake Brooks is a Waco native with longstanding ties to the city's music community. Blake spent his younger years crafting his talents at Antioch Baptist Church under musical guidance from his father Thomas Brooks. Not only has Blake become a master of the bass, he also plays guitar and many other instruments. As a musician he has performed alongside well-known recording artists such as Ricky Dillard, Kim Burrell, Brent Jones, and more.
As a unit, the Brooks enjoy creating music together and believe their bond adds a unique element to their sound. "It's an unreal experience to be able to do music with your best friend and the love of your life," Ashley said. "It brings such a deep and intimate connection in the music." In 2016, they created Good Vibes Waco, an entertainment company focusing on cultivating the talents of emerging artists in town. They host open mic nights, jam sessions and other live music events around Waco at venues like Common Grounds, The Jubilee Theater and Pinewood Roasters.
Tori Ewing
Born and raised in Dallas, Texas, Tori Ewing is a graduate student at Baylor University working towards a M.A in Communication with an emphasis on film & digital media. After spending the spring of 2017 interning at Sesame Street Workshop, she found a passion for creating and producing quality children's media. Ewing hopes to one day own her own children's production company.
Her first project (completed 2018), a pilot TV show for young kids called The Topaz Troop, was selected to enter the Kid's First Film Festival based in New Mexico, and recently received a Silver Award for Best Children's Short and a Bronze Award for Best Web Series/TV Pilot in the Independent Shorts Awards in Los Angeles.
Andreas Zaloumis
Andreas Zaloumis and his family are fairly new to Waco with December 2018 marking their first year in the community. Zaloumis credits Waco's small town, family feel and growing entrepreneurial support as the driving forces pulling the family from Houston to Waco.
For Zaloumis, his interest in photography started as he captured photos of his young daughter, Kora. His style of photography highlights the natural textures and "perfect imperfections" of his subjects by utilizing minimal staging and editing. Zaloumis also creates short videos documenting sceneries around town and local businesses, such as Fox & Gray.
When he's not snapping photos, you can find Zaloumis at his coffee cart, Thrst (also known as Third Space Theory Coffee), located in Cultivate 7twelve or pursuing his other passion in fashion, designing clothes and shoes. Check out some of his work here!