CWCW: Six-In-One — Enjoying #ArtForAll at the Waco Cultural Arts Fest
By Kennedy Sam
Director of Marketing and Communications
This post is an extension of the Conversations with Creative Waco radio program on 103.3 KWBU fm, where we take you behind the scenes of art and culture in Waco. Catch us on the air every fourth and fifth Friday of the month at 11:30 a.m. and 8 p.m.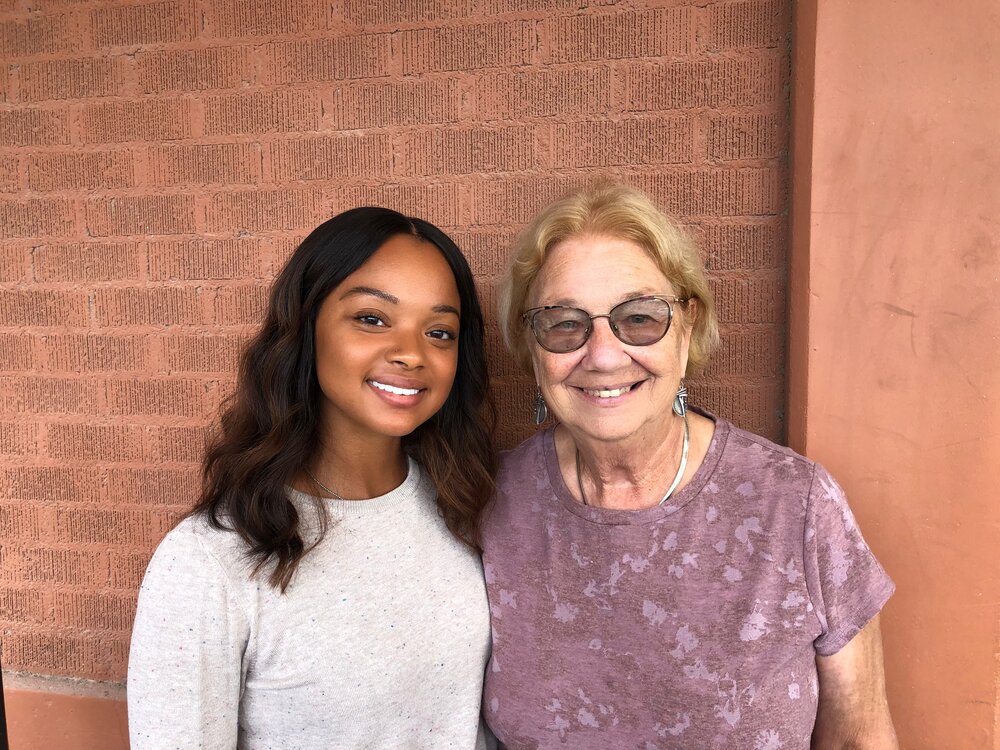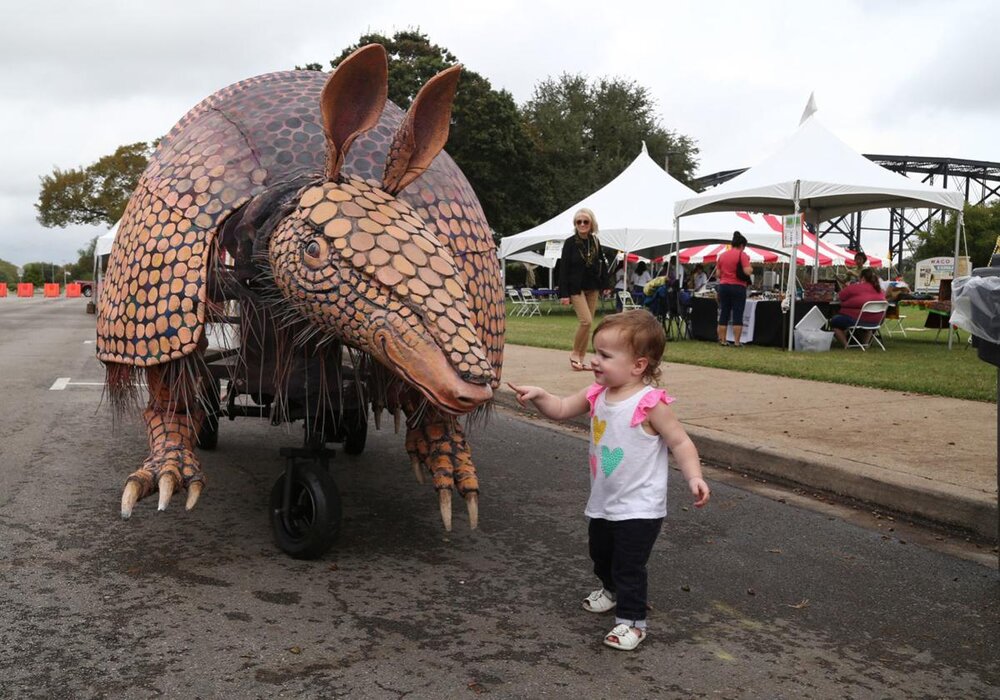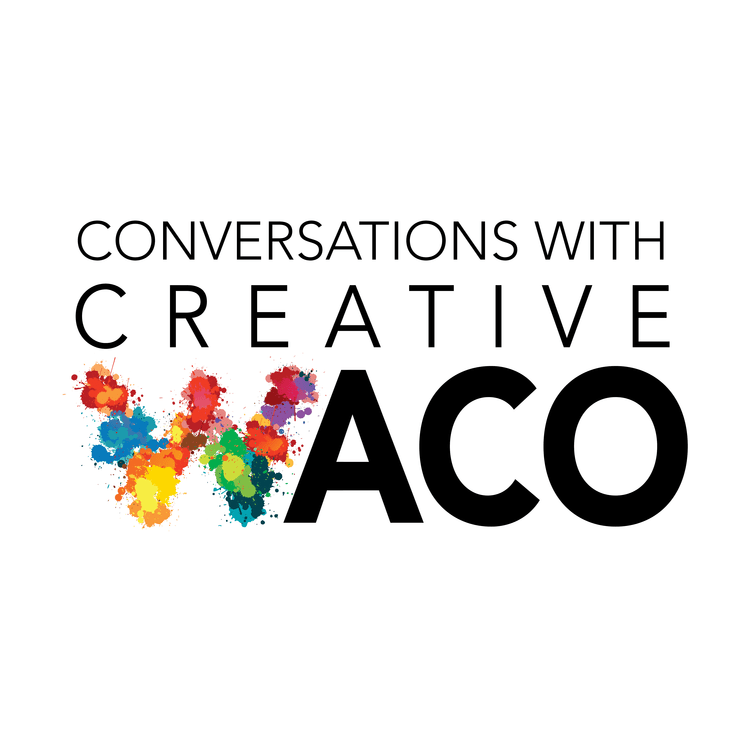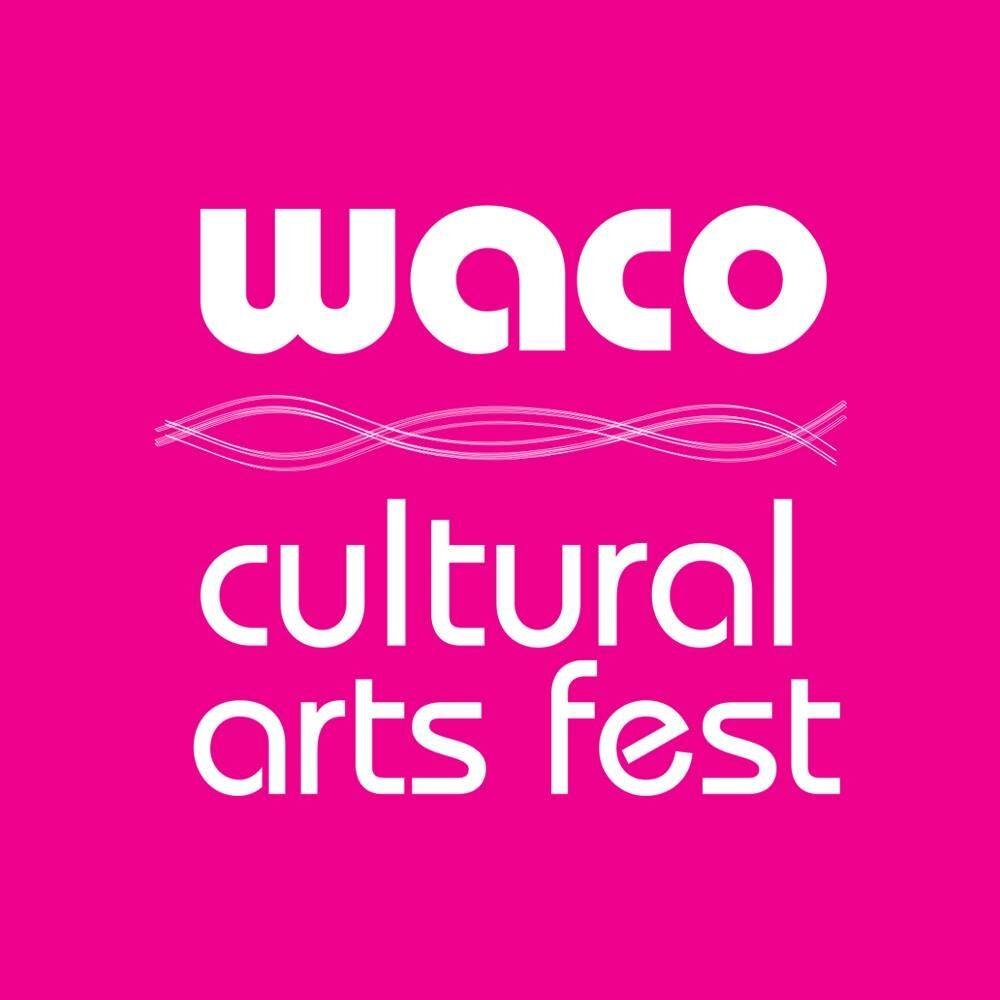 It's that time of the year again! The Waco Cultural Arts Fest is back for its 16th annual weekend long celebration promoting #ArtForAll. This free festival is Waco's largest celebration of arts and culture comprising of six smaller festivals within the main event — Musicfest, Wordfest, Artfest, Sciencefest, Dancefest, and Filmfest.
Creative Waco will be debuting a flock of giant grackle puppets that will "fly" throughout the entire festival Saturday and Sunday afternoon. The grackles are the beginning of a series of giant parade puppets being made by local artists and community members as a result of a $10,000 grant awarded to Creative Waco. This flock was also made possible through a partnership with Keep Waco Beautiful, Maker's Edge, local puppet artists PJ Kelly and James White, and the volunteer community members who assisted the artists.
On this month's episode of Conversations with Creative Waco we sat down with a familiar face, Doreen Ravenscroft, Executive Director of the Waco Cultural Arts Fest. Tune in to hear what all you can expect during this weekend long celebration!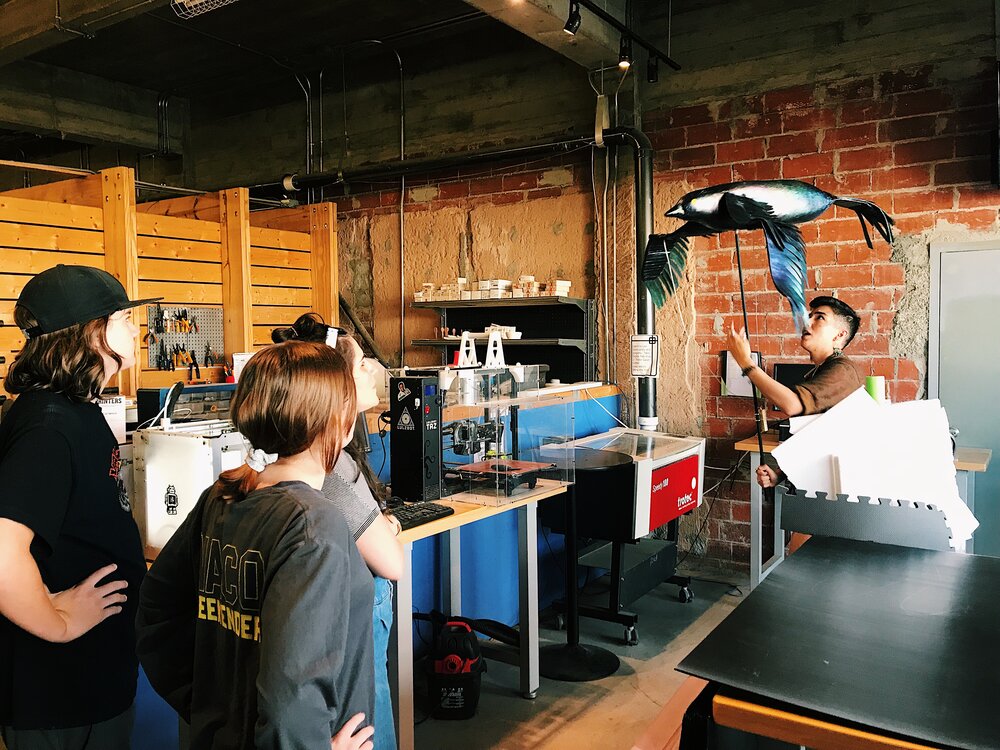 ---
Waco Cultural Arts Fest Line Up!
Celebrate diverse talents at the Waco Cultural Arts Festival October 4-6 at Indian Springs Park and the Waco Convention Center.
MUSICFEST:
With performances spanning the entire weekend, MusicFest kicks off Friday night at 6p.m. Sponsored by Keep Waco Loud, enjoy all the concerts at the Indian Spring Park Amphitheater, between the Waco Suspension Bridge and Franklin Avenue. Bring a lawn chair or blanket and make yourself comfortable!
WORDFEST:
Friday, Oct. 4, 2019
7-9 p.m. – Open Mic Poetry Host: Kay Bell
Saturday, Oct. 5, 2019
10:15 a.m. – Open Mic Poetry inside the Treasure Room of the Armstrong Browning Library on the Baylor University Campus
11 a.m. – Guided tour of the Armstrong Browning Library
1:30-2:30 p.m. – Writers' Panel Discussion on Poetry: Loretta Diane Walker, Steve Sanders, and Betty Roberts Host: Sandi Horton
2:30-4 p.m. – Feature Poet Reading & Workshop
5:30-6 pm – Authors' Book Exchange
6-7 p.m. – Light bites and drinks
7-9 p.m. – Anthology Reading (open to the public) Host: Loretta Diane Walker
Sunday, Oct. 6, 2019
11-12 p.m. – Poetry Performance by spoken word artist Michael Guinn
1-4 p.m. – Open Mic (open to the public) featuring Native American flute musicians, drummers, and poets hosted by Waco Native Flute Circle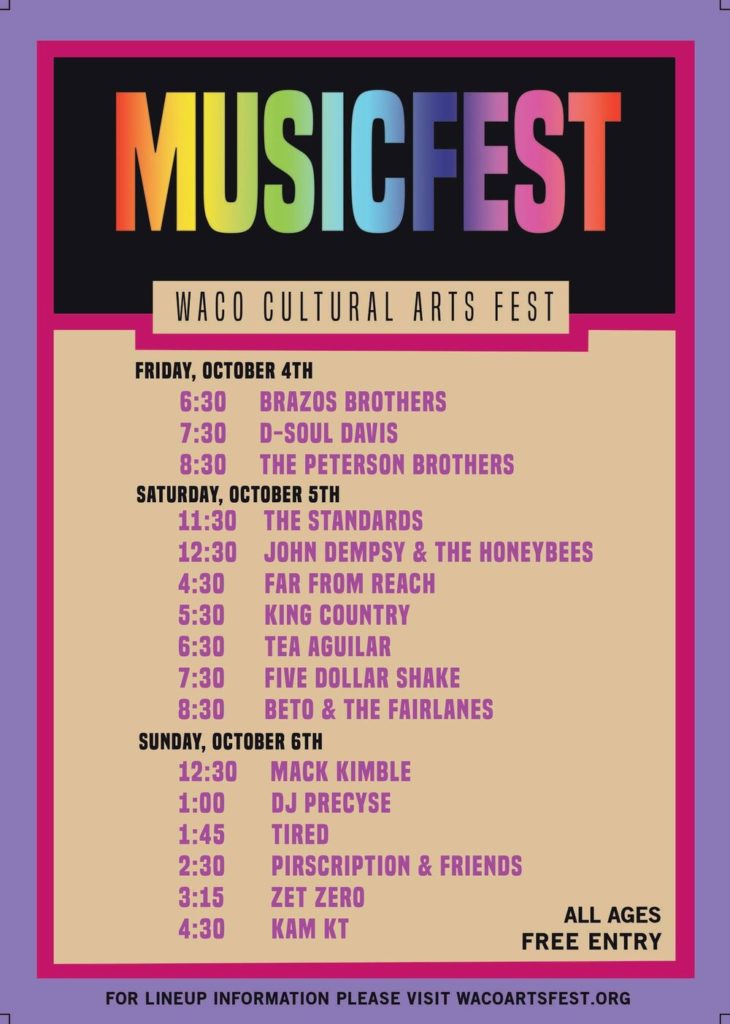 FILMFEST:
"Celebration Africa" brings together the best and thought-provoking films celebrating African Culture.
Friday, Oct. 4
6:30 p.m. – Burkinabé Bounty
7:15 p.m. – Liyana
Saturday, Oct. 5
2 p.m. – Liyana
3:30 p.m. – The Boy Who Harnessed the Wind
6:30 p.m. – Burkinabé Bounty
ARTSFEST:
Saturday, Oct. 5, 2019 10am – 7pm
Early childhood area closes at 6pm
Sunday, Oct. 6, 2019 10am – 4pm
SCIENCEFEST:
During the two-day festival, the excitement of science will be brought to life through hands-on, interactive exhibits catering to all ages. Find the all the activities in the Waco Convention Center Texas Room 114-115.
Saturday, Oct. 5
10 am – 7:00 pm
Sunday, Oct. 6 1
0:00 am – 4:00 pm
DANCEFEST:
Saturday, Oct. 5
10-11:15 a.m. – Class 1: Storytelling through Bharatanatyam with Bhuvana Venkatraman
12-1:00 p.m. – Family Show
2:00-3:30 p.m. – Class 2: Contemporary Dance with Joshua Peugh
6:00 p.m. – Concert