CWCW: Join in the celebration of Black History Month!
By Kennedy Sam
Director of Marketing and Communications
This post is an extension of the Conversations with Creative Waco radio program on 103.3 KWBU fm, where we take you behind the scenes of art and culture in Waco. Catch us on the air every fourth and fifth Friday of the month at 11:30 a.m. and 8 p.m.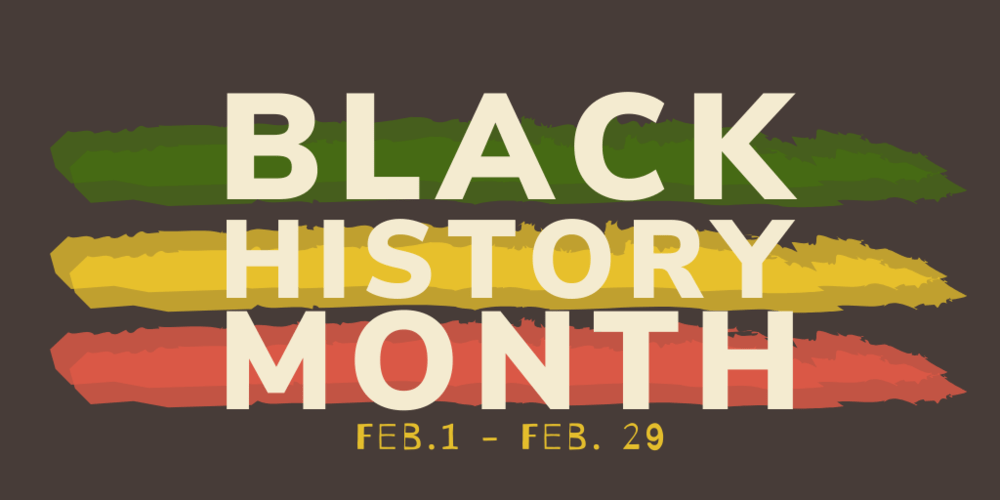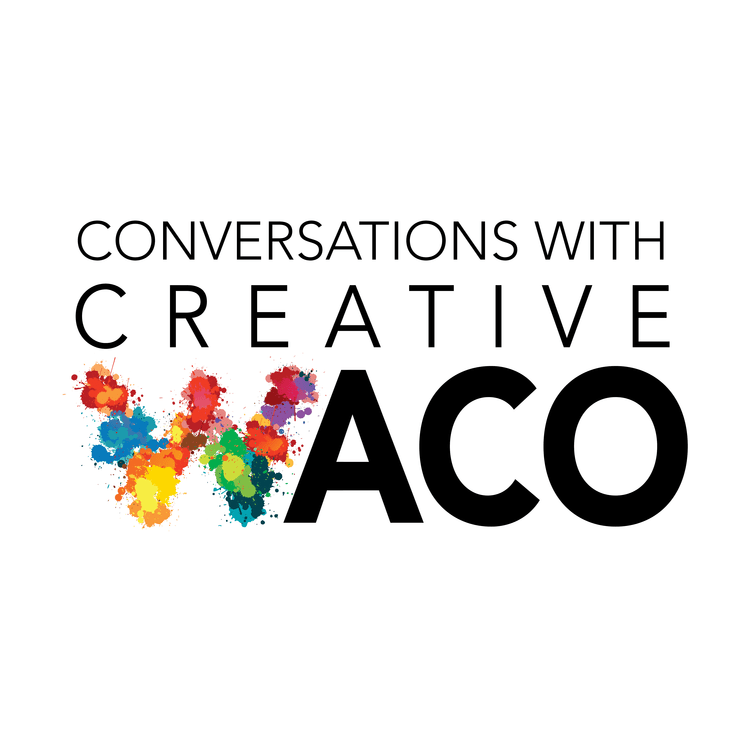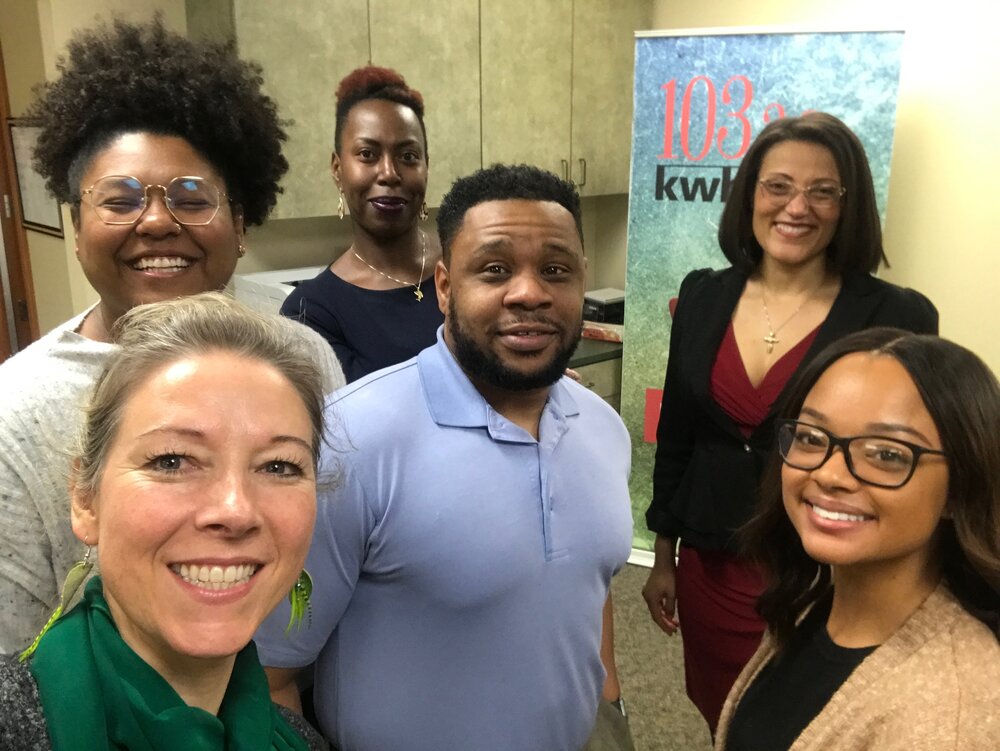 Birthed from "Negro History Week" which was founded by Carter G. Woodson in 1926, Black History Month has been celebrated across the nation during the month of February since 1976. Whether it's black history, hispanic heritage, native history, Asian American history and-so-forth, they are all important building blocks that continue to create and shape America's history. It's important to know and revisit the stories of our past so we can continue to honor them as we move forward into the the future. From an International Film Festival, concert series, to a costume party honoring the heroes of black history and more — this month is jammed pack with ways to celebrate African American history and culture in our community!
On this week's episode of Conversations with Creative Waco, we chat with a few leaders in the African American community. First you'll hear from the Cen-Tex African American Chamber of Commerce President/CEO John Bible and Rachel E. Pate, VP of Economic Development, as they reintroduce the chamber to the Waco community. Last year served as a rebuilding and reforming year for the organization and we're excited to hear all of the awesome initiatives they have in the works for 2020!
Our second guest is Dr. Bronwen Forbay, Professor of Music – Voice at McLennan Community College and an accomplished opera singer who's performed for the late Nelson Mandela and Queen Elizabeth the Second. Forbay shares about her upbringing in South Africa during apartheid and her journey to becoming an opera singer. This year she is serving as the faculty sponsor for MCC's first Black History Month concert. The performances will be Feb. 6 and 7 at the Ball Performing Arts Center and feature music by African composers, African-American composers, and composers of other races writing about the African-American experience.
---
Ways to celebrate Black History Month around town!
If you didn't know, 2020 is a leap year and that means we have an extra day to celebrate the accomplishments, history, and impact of African American culture in our community and across the nation! Thank you to our friends at the Cen-Tex African American Chamber and Baylor University for putting together this comprehensive list of all the amazing events happening during Black History Month. One thing that we enjoy about the most about these celebratory months is the communal aspect of it all. These events are open to the public and serve as a great opportunity to connect with other members of our community, learn more about their history and traditions, and celebrate their impact within our community!
Here are a few key events happening this month:
Waco Family and Faith International Film Festival
Feb. 6 – 8
On our last episode of Conversations with Creative Waco we sat down with the multitalented Dr. Tyrha Lindsey-Warren who works as a Baylor Professor of Marketing with an expansive background in film and television working with the best in the business. Oh, and you might have heard her around town singing alongside the jazz group Waco Collective. Dr. Lindsey-Warren is the founder of the Waco Family & Faith International Film Festival making its debut February 6 – 8. With over 60 films screening at various locations within the Waco Downtown Cultural District and surrounding areas, this is the event the entire family can enjoy. Visit https://www.wacofamilyandfaithfilmfestival.com/ to view the full schedule and to purchase tickets.
MCC's Black History Month Concert
Feb. 6 and 7 at the Ball Performing Arts Center from 7 – 8 p.m. both nights
As mentioned in this episode of Conversations with Creative Waco, Dr. Bronwen Forbay is serving at the faculty sponsor of McLennan Community College's first Black History Month Concert. The two-night concert series will include spirituals, opera, choral, jazz, rock, R & B, and hip-hop performed by music students and faculty, however, each night will feature a different selection of songs! The foyer will also feature works of art created by local African-American artists. Funds raised will benefit the various music student associations!
Unity in the Community Black History Celebration
Feb. 15 at Antioch Baptist Church starting at 6 p.m.
NAACP Annual Scholarship Banquet
Feb. 22 at Lee Lockwood Library and Museum starting at 6 p.m.
Blood, Sweat & Beats: The Waco Hip-Hop Story
Feb. 22 at the Hippodrome starting at 7 p.m.
Lindsay Liepman, reporter at KXXV and strong supporter of the arts in Waco, is making her feature film directing debut telling the story of hip-hip in Waco. The documentary highlights the dynamic music scene in Central Texas, interviews the foundational artists in Waco, and introduces creators whose musical passion drives their lives. This truly collaborative project partnered with local artists and organizations like DJ Precyse, Pirscription, Keep Waco Loud, Deep in the Heart Film Fest, and more! Grab your tickets to the premier now!
Heroes of Black History Costume Party
Feb. 29 at the Brazos Event Center from 7 – 9 p.m.