Your Mother's Day Gift Guide: 10 Gifts She'll LOVE!
By Taylor Mitchell
Creative Waco Communications Intern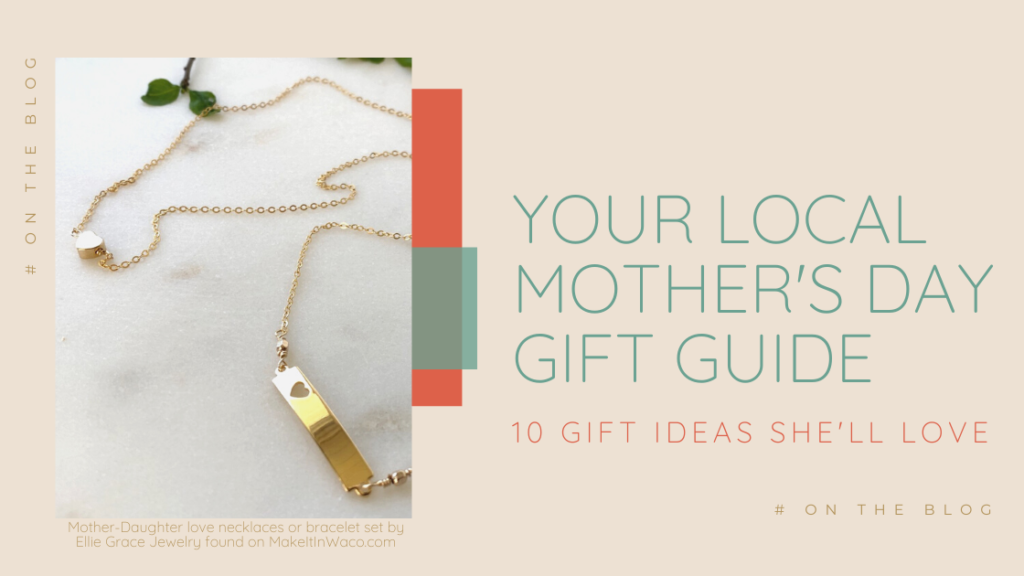 Mother's Day is just around the corner (it's Sunday, May 10, to be exact) and if you're still on the hunt for a gift, don't stress. Finding the perfect gift for your loved one can be a difficult task even during the best of times. Let us take the pressure off you this Mother's Day with this list of 10 unique original products that can be delivered right to the front door and are sure to make her feel all warm and fuzzy inside.
The bonus, you too will feel all warm and fuzzy inside because most of these products can be found on Make It In Waco, a new local online marketplace. Like the name suggests, every product is made here in Waco or McLennan county. Shop local and do good this Mother's Day! Every purchase directly supports a local small business, creative, or arts non-profit, and 15% of each purchase goes into Creative Waco's "Make It Through Corona" emergency grant fund created to aid our creative community during these times.
Win this Mother's Day by shopping these 10 local gift ideas!
1. Salt Scrub
This has been an unusual and possible stressful time for many, but has also allowed for more time for self-care. Lovely Enterprises' Salt Scrubs are a great way to bring some T.L.C. (Tender, Love, and Care) to your mom this year. Coming in two scents lavender and rosemary or citrus and mint both scrubs will exfoliate revealing soft supple skin.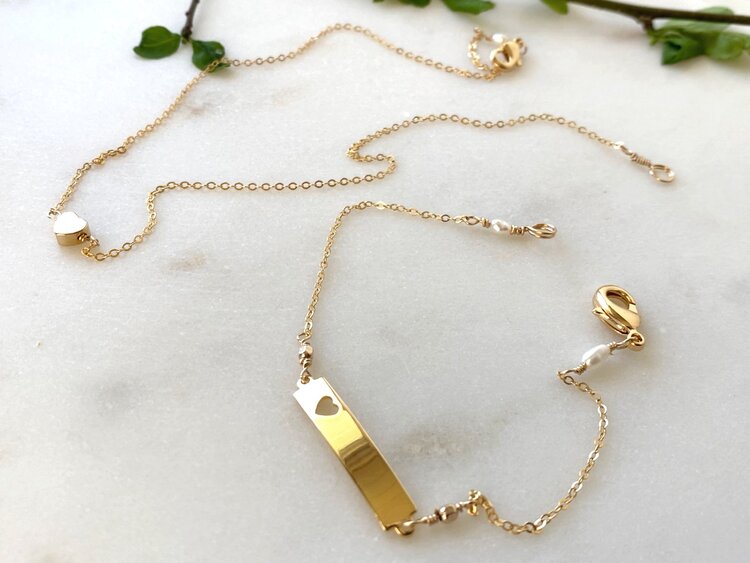 2. Accessories
If your mom loves to add a little something special to her outfits there is a great selection of earrings (Bluebonnet Bling), scarfs (Sofia Compton), mommy & me necklaces (Ellie Grace Jewelry), handmade hammered metal bracelets (Kieran-Sistrunk Fine Art Gallery) and more to choose from, so you are sure to find something that fits her style and personality perfectly. Plus, there are also some sport earrings (suchfungoods) to bring athletic season nostalgia back. Browse all of the Wearable Wonders here!
Summer Ellis Bijouterie also launched their curated Mother's Day collection featuring signature pieces that will surely become a staple in your mom's wardrobe!
3. Loose Leaf Tea
With Waco Cha's loose-leaf tea your mom can kick back, relax and have her favorite milk tea on demand. This is a great way to bring a Downtown Waco favorite inside during this time!
4. Custom Card
Skip the usual Walgreens card this year and consider a hand illustrated card created by a local artist. These cards are like a mini artwork that we promise your loved one will want keep displayed on the counter. Browse the greeting card tag to shop the many card vendors. Celebrate Daydreams has a Mother's Day special running right now offering to personalize and mail your card for you until May 4th!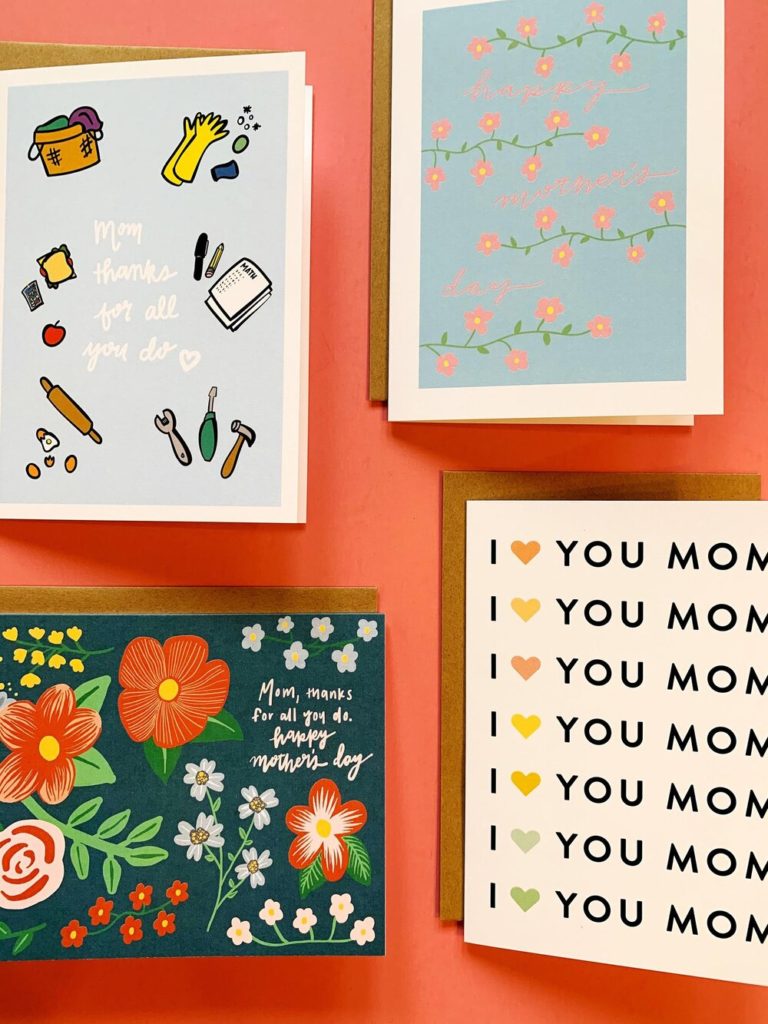 5. Wine Caddy
For the lady who loves to host, redecorate, reorganize or just enjoys a nice glass of wine at the end of the day this wine caddy will be an excellent new addition.
6. Candle
You can never go wrong with a good candle. They give the room a warm and cozy feeling, that will leave your mom to relax and happy.
7. Flowers, Flowers, FLOWERS!
You can't go wrong beautiful bouquet of flowers with a sweet note. Not only do they bring a fresh and colorful element into her space, but their beauty can last for months if dried properly. Here are a few local florists offering deliveries: Baylor Flowers, Bloomingals, & Reed's.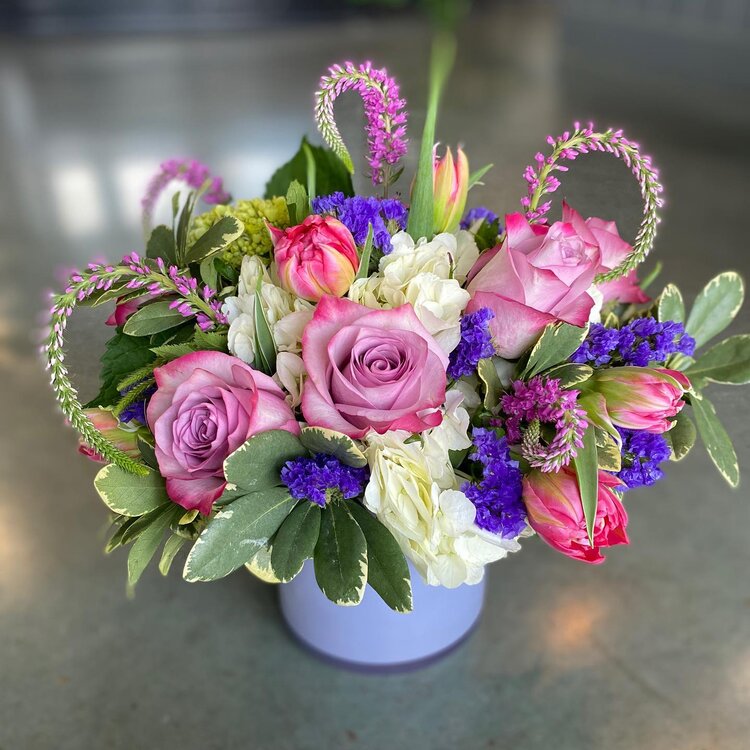 8. Gift Card
Like flowers, you can't go wrong with a gift card. As restaurants and shops begin to reopen grab your favorite lady a gift card to her favorite place to use at a later date!
9. Commission A Masterpiece
Wow your loved one with a true one-of-a-kind item. Commission a masterpiece by one of the many talented vendors on Make It In Waco. From custom portraits and garden markers to personalized keychains and wall hangings.
10. Bundle it!
Make It In Waco hosts over 80 local vendors and 500+ products for you to browse. Can't decide which goodies to buy because Mom would love them all? Go ahead, buy them all and bundle it!