Master the Art of Shopping Locally – Your 2022 Local Holiday Gift Guide
Happy Holiday Season, Waco! With days left in 2022, we encourage you to shop locally this season. Our team curated a local gift guide featuring our "Top 5" gifts this season ranging from custom ceramics artworks to local experiences. Happy holiday shopping!
---
Curated by Stefanie Wheat-Johnson:
1/ THRST Coffee – Our family runs on love and coffee, and we love that this is a local family-run business by one of our favorite creative teams: Andreas and Bianca Zaloumis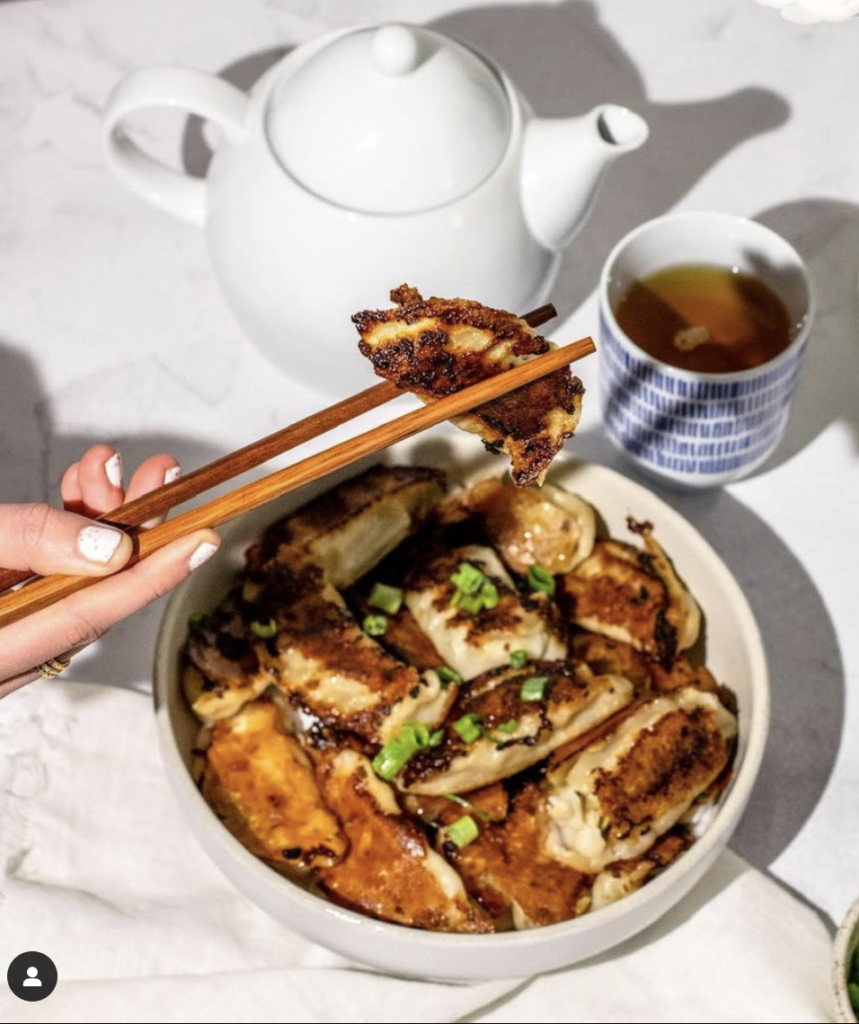 2/ Cha Community – A gift card at our favorite dumpling and boba shop can go a long way, and bring lots of joy. Best enjoyed on a day when you have time to spend with a friend at one of their two locations!
3/ Woods by Wheat – If you're looking for unique, beautiful, handmade wooden items, that sing when you entertain or bring joy for daily use – look no further. With everything from bowls and lamps turned from local mesquite and pecan to charcuterie tools and ice cream scoops, there's something for every member of the family. We highly recommend the coffee scoop paired with a bag of local coffee.
4/ Wild Imaginings – Support local theatre performers and new work by sponsoring this amazing theatre company. Wild Imaginings brings new and original works to our community, alongside recognized plays, while focusing on the conversation that can be sparked by their performance. Donate today or buy tickets to their next show or festival!
5/ Commission your favorite artist – It's not too late to reach out and ask one of our awesome local artists to make something for you! Whether it's a landscape of your favorite Waco view, a family portrait, a beautiful vase or mug, or special jewelry – we're spoiled for choice! Granted, you may have to put a picture or "IOU" under the tree to let your loved ones know they're getting an awesome gift soon! Top three artists for commissions: Alisha Koppert, Bradley Settles, Jaime Baesa.
---
Curated by – Briann Gonzalez: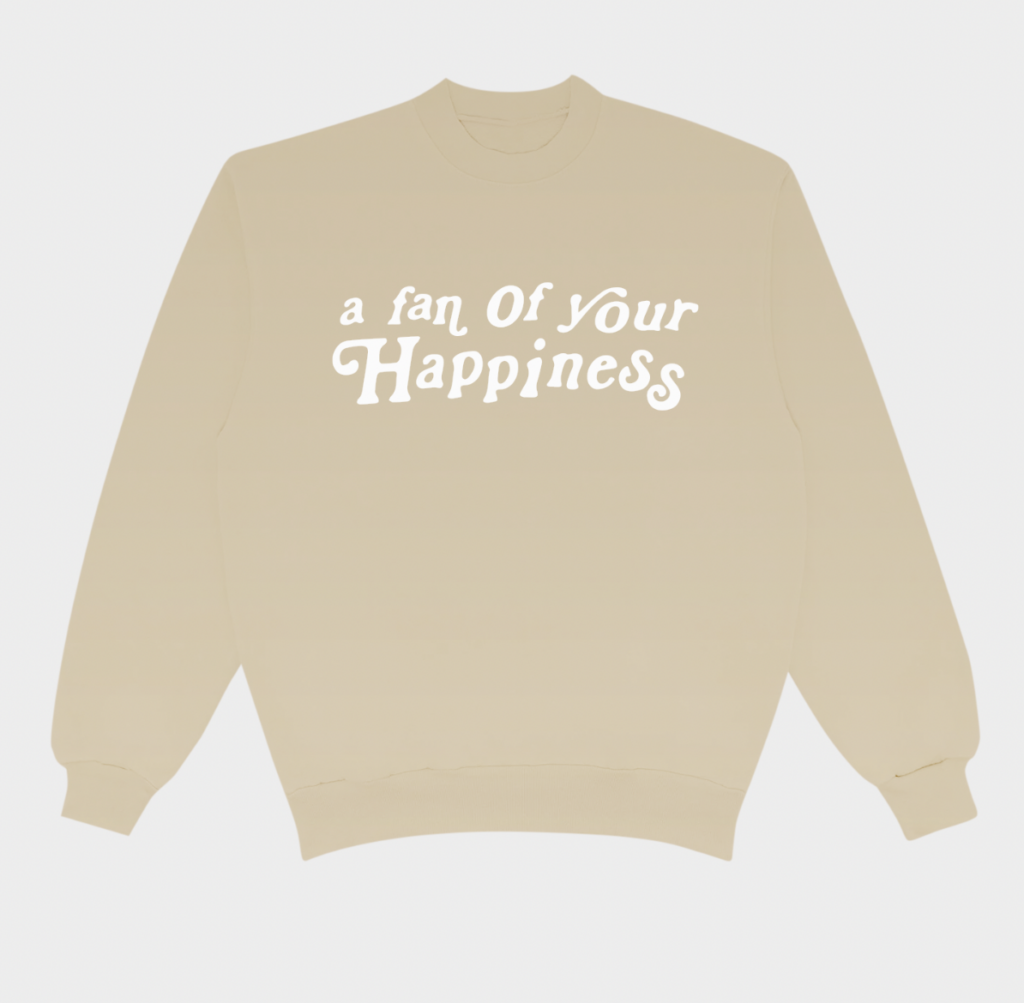 1/ A Fan of Your Happiness Crewneck from Clasé Vintage and Goods – I wear my "A Fan of Your Happiness" sweatshirt at least once a week. It is super cozy and shares a beautiful message.
2/ Volunteer With and/or Donate to Keep Waco Beautiful – Keep Waco Beautiful does the amazing work of keeping Waco a beautiful place through its beautification and sustainability efforts such as the park and river cleanups that they host or the Glass4Good program, a glass-recycling collaborative partnership that they've brought to Waco. Every dollar donated contributes to making our city a beautiful place to live!
3/ A Gift Card from Stay Classy – Stay Classy is an amazing cocktail & wine bar that you can find right in the heart of downtown Waco. One thing I love about Stay Classy, in particular, is that, in addition to all of the amazingly crafted drinks they have, they have delicious mocktails on the menu which are great for folks who want to have a fun night out with their friends but aren't looking to have a nasty hangover the next day 😉
4/ A Gift Card from Lalo's Coffee – A wonderful way to spend these cooler days ahead is to cozy up with a warm beverage at Lalo's. 
5/ Identity Crisis by Bob Left-Foot – Tonee Shelton, aka Bob Left-Foot, is a visionary and a fierce advocate for the community. Her mission is to "[create] art that encourages and amplifies the beauty of humans" – let your heart be nourished by the words she's weaved this season. 
---
Curated by Fiona Bond:
I have a number of people on my list who don't really need things, but love experiences and gathering. Our arts world offers some terrific opportunities to make creative gifts that also make memories.
1/ The gift of music…Mini season tickets for Waco Symphony: This next few months will see a wonderful line-up of music and repertoire, and will feature guest conductors shortlisted to take over as artistic Director of the Symphony following the retirement of the amazing Stephen Heyde.
2/ The gift of Theatre – Mini-season tickets for Waco Civic Theatre: This is a fantastic opportunity to see a diverse range of excellent theatre productions.
3/ Blow your own glass ornament at Stanton Studios: Bring the whole family, choose your colors and styles of ornaments and watch the magic of molten glass becoming a keepsake you will treasure.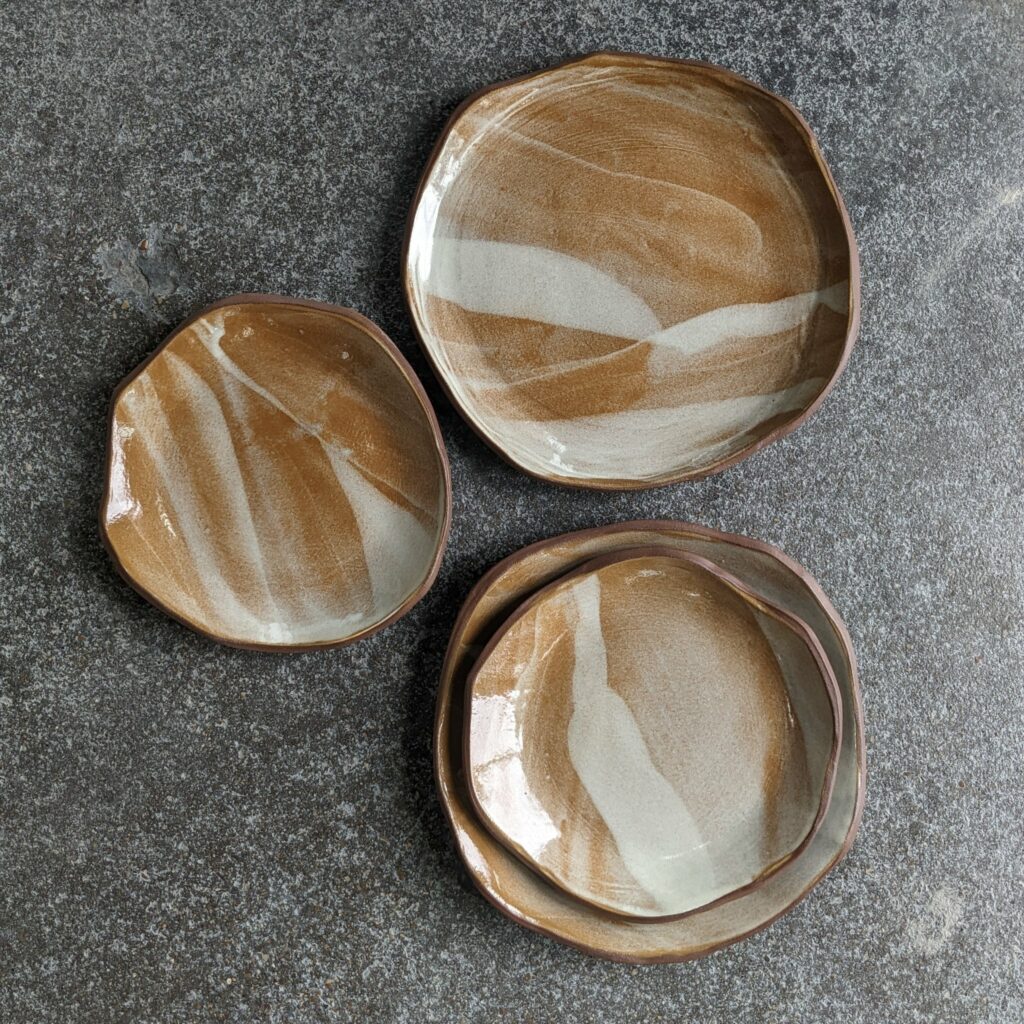 4/ Custom Ceramics – Get custom ceramic pieces made by Black Oak Art or Jessica at MC Art Supplies: If you'd like to mark a special accomplishment or occasion, this is a wonderful way to do it. Black Oak Art did a series of Scottish "quaichs" (sharing cups) for us with names and dates for my sons and their friends on graduation.
5/ Create something inspirational and beautiful at brand new Hammer and Stain. This new concept on 11th Street has a whole range of craft and home décor projects and workshops you can share with friends or family. Their designs are lovely and include wood and ceramic pieces that can be customized to your design and messaging.
---
Curated by Amanda Dyer:
1/ Books from Fabled – For your favorite reader! This local bookshop offers a wide range of genres and goodies peaking all interests.
2/ Unique yarns from Crossroads Yarn for your favorite knitter's projects. 
3/ Anything and all from Gholson's Original Fine Jewelry! They have beautiful designs, and I trust them with my family jewelry–whether I'm looking for just a cleaning or a complete redesign.
4/ Plants from Bonnie's Greenhouse–beautiful houseplants, as well as everything one would need to get a veggie garden started every spring & fall.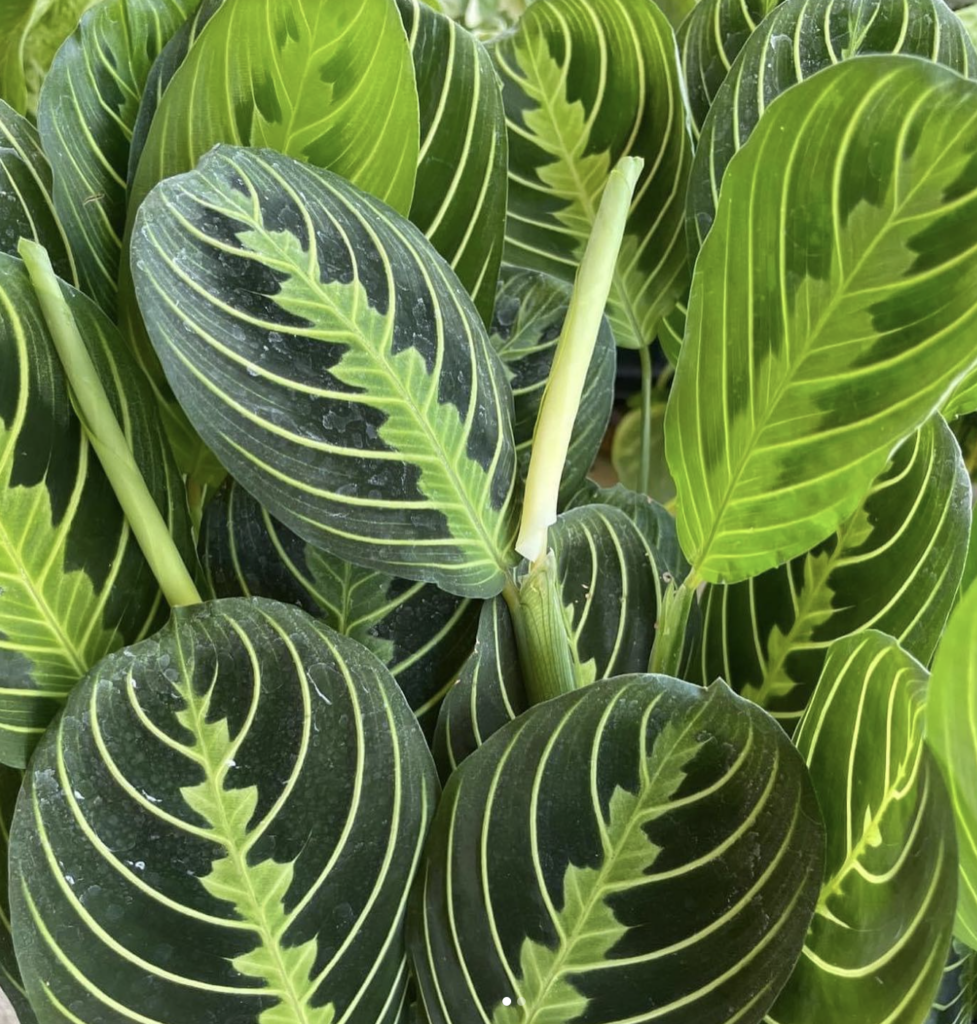 5/ An e-gift card from Waco Downtown Farmers Market— there is so many goods made or sourced in Central Texas to choose from! 
---
Curated by Soledad Bautista:
1/ Bookstore gifts are something I love to give and are great for all audiences and ages. When I was a teacher I would spend time selecting all 25 gifts for each of my students and I would choose between books, journals, puzzles, and or a chessboard since that was part of my "lunch bunch". Just like my students, I believe any adult can benefit from a thoughtful gift to exercise our most powerful muscle THE BRAIN.  Local shops: Fabled Bookshop, Half Priced Books Waco & Barnes & Noble.
2/ "Experience Gift Card" Find something you have enjoyed and share it with someone you love or someone you want to experience something new. For example, a makerspace, a cooking class, painting with a twist, or a wine & dine at a unique-new space like Oak and Ivy. 
3/ "Pampering Gift Card/Gift" This is the perfect time to encouraged #SelfCare practices into someone's routine. The price range would also vary depending on the pampering. It can be a massage, mani-pedi, sound bath, reiki, acupuncture, or chiropractor sessions. Also, you can buy a few face masks, creams, oils, incense, and candles to create a self-care moment for the person you are gifting it to in the comfort of their home! A few suggestions: Hand and Stone Waco & Roots Waco.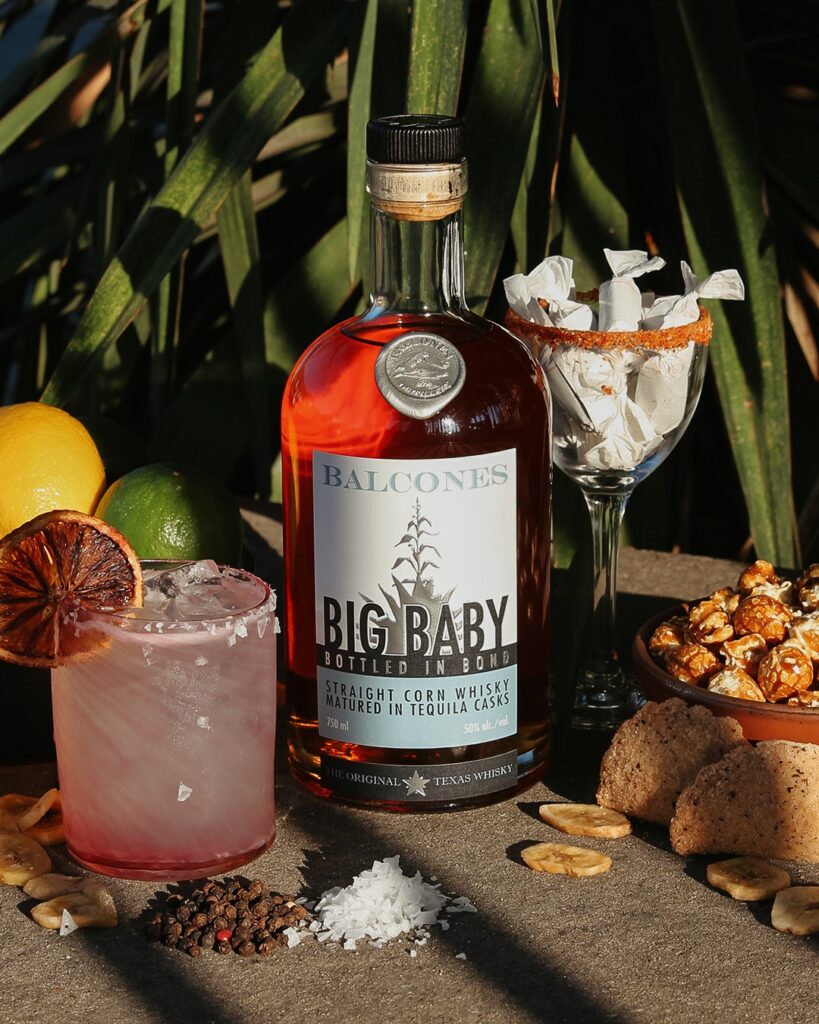 4/ A bottle of Balcones! I enjoy craft cocktails and good wine so this is a combination of experience and highlighting a local craft beverage place. Fun Fact! This international brand is distilled right here in Central Texas.
5/ Popcorn and Red Wine. I LOVE POPCORN AND RED WINE ON A MOVIE AFTERNOON/NIGHT!!! Buy your favorite wine and your favorite popcorn, write down movie suggestions, put it in a bag, and voila! Movies are such an impactful way to explore different realities and also grow the human experience so you can get wild on the movie recommendations and even follow up conversation starters/questions to think about after the movie. Grab a bottle of wine from Waco Wine Shoppe and your favorite popcorn mix from Off The Cob as you explore a different world! 😉 
---
Curated by Sakina Dixon:
1/ Check out the poetry book In Search of Freedom from local author Tonee B. Shelton. As a creative, Tonee has the brilliant ability to create spaces for authentic connection through her work. She is a local treasure!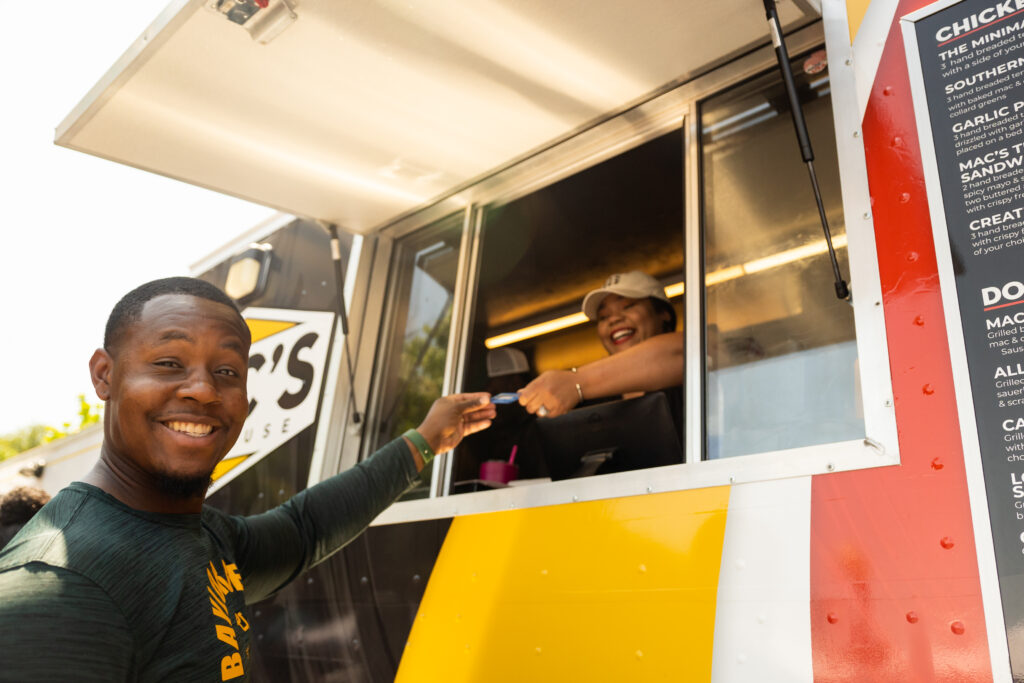 2/ Grab a gift certificate to Mac's Fry House. Their food truck has the best chicken tenders in town.
3/ With over 30 years of experience behind the pottery wheel, Barbara Francis Pottery, created some of the most intricate and unique pieces around Central Texas.
4/ I recommend Stalk & Stem for your floral needs. Their arrangements are always gorgeous and come with a unique flair that makes any gift or event extra special.
5/ Donate to the Parents Against Crime Coalition (PACC) to further the great work of Bettie Beard and her colleagues. PACC currently runs an after-school program at the Taylor Museum and they are seeking to expand their enrichment program. 
---
Curated by Kennedy Sam:
1/ Symphony Candle Co creates the richest and most inviting scents that elevate your space! You can't go wrong with one of their classic scents or seasonal offerings.
2/ Stay cozy and keep a bit of Waco with you and close to your heart wherever you are in the world. Designed by local artist, Cade Kegerreis, the Skyline Sweatshirt highlights a few of Waco's notable landmarks that we know and love.
3/ Jewelry Must Haves from Wildland at a quality and price that you can't beat. Wildland offers some of my favorite closet staples from accessories to clothes and more!
4/ Slow Burn Mobile Cigar Lounge offers perfect high-quality cigars curated by the Millers. Whether you're a cigar novice or an aficionado they can help you find the perfect blend for your tastebuds.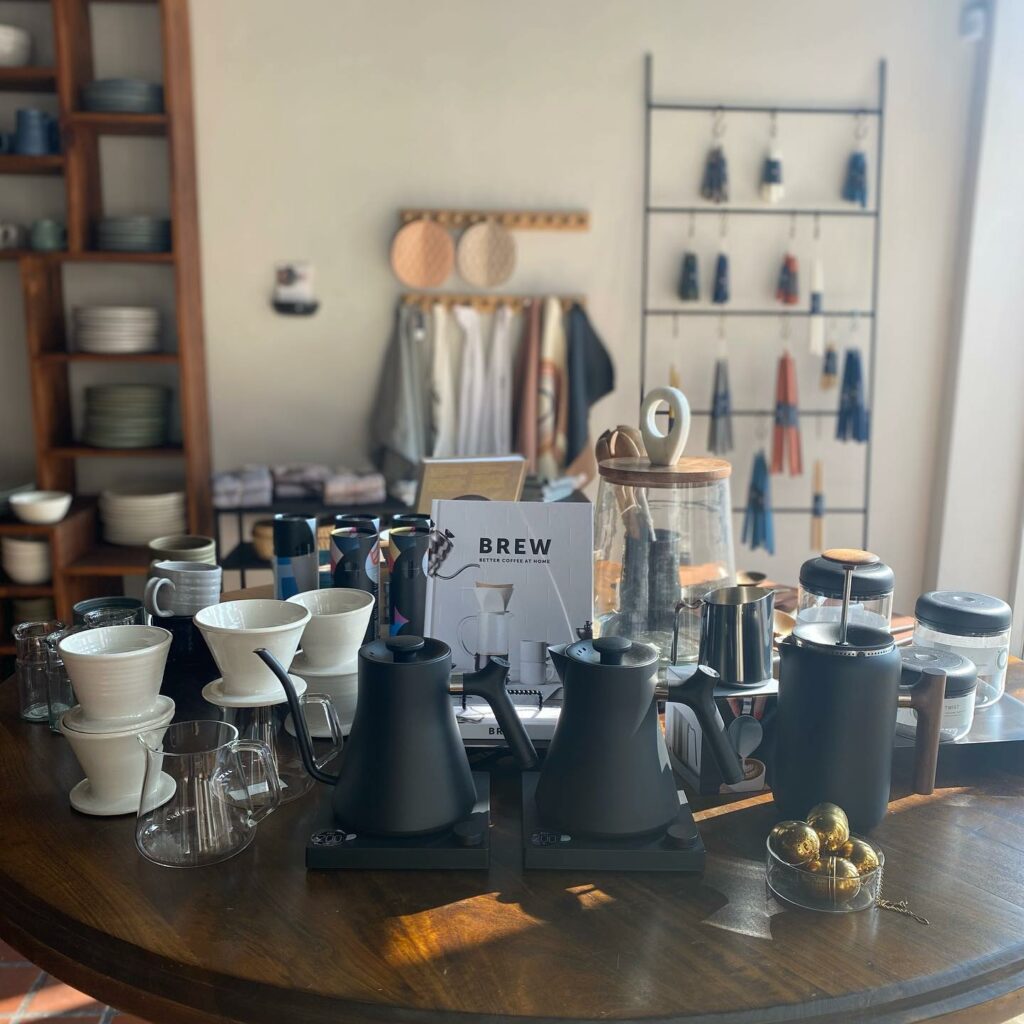 5/ With the winter season in full swing, this Glass Tea Set from Gather will make someone's morning or afternoon tea their favorite part of the day. Find more goodies for coffee and tea lovers and all your kitchen staples for the hostess with the mostest.