CWCW: 10 Ways to Celebrate Hispanic Heritage Month in Waco
Hispanic Heritage Month, which takes place from Sept. 15 through Oct. 15, is a time to celebrate the rich and diverse cultures of the Latino community. Hispanic Heritage Month honors the achievements, contributions, cultures and histories of Hispanic Americans. This celebration started out as a week-long celebration by President Lyndon B. Johnson in 1968. Hispanic Heritage Month was established in 1988 by President Ronald Regan.
On this episode of Conversations with Creative Waco on KWBU we were joined by Eric Linares who serves as project manager for Día de los Muertos Waco to share about the vibrant holiday and the October 28 parade and festival. Local artist Wendy Michelle Davis also stops by to give a little insight into the Austin Avenue Art Fair happening October 19-21st.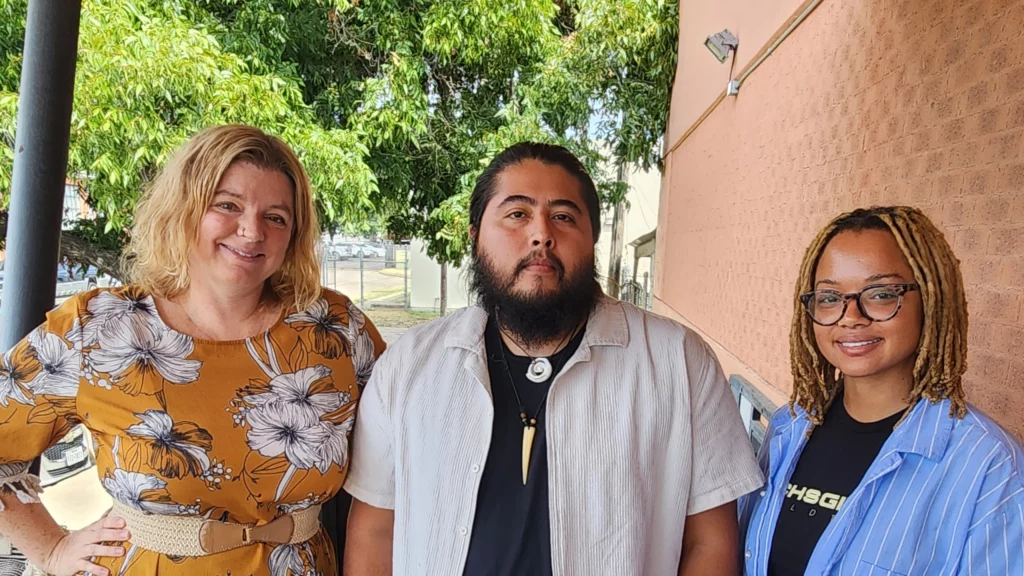 Here are 10 ways you can celebrate Hispanic Heritage Month in Waco:
OPEN NOW! South Waco Library is celebrating Hispanic Heritage Month with a new installation highlighting influential Hispanic individuals who have impacted the community. In addition to this, the library has a digital information board and a rotating digital sign that highlights 15 other Wacoans. This exhibit gives the Waco community another outlet to explore the rich culture and history of Waco's Hispanic community.
2/ Mayborn Museum Hispanic Heritage Month Exhibits and Programs
The Mayborn is celebrating Hispanic Heritage with a variety of events and activities for all ages to enjoy. This year, the Mayborn offers Oct. 1 as a free admission into the museum. Local creative entrepreneur Eric Linares and Beaumont-based artist Ines Alvidres collaborated to curate the Vida a Color exhibit and Community Ofrenda that is on display now throughout October. Check out the :
Vida a Color Exhibit
The Vida a Color is a collaboration between artists Ines Alvidres and Eric Linares. Through this colorful and participatory exhibit, both artists hope to bring their culture and traditions to life for all to enjoy.
Community Ofrenda
All are invited to bring an image or memento of a loved one to place on this community Ofrenda.
Bilingual Story Time
Sept. 25, 2023, from 10:30-11:30 a.m.
Eric Linares reads "Dia de lod Mueras" and more at bilingual Mini Monday Story Time on Sept. 25. Open to all ages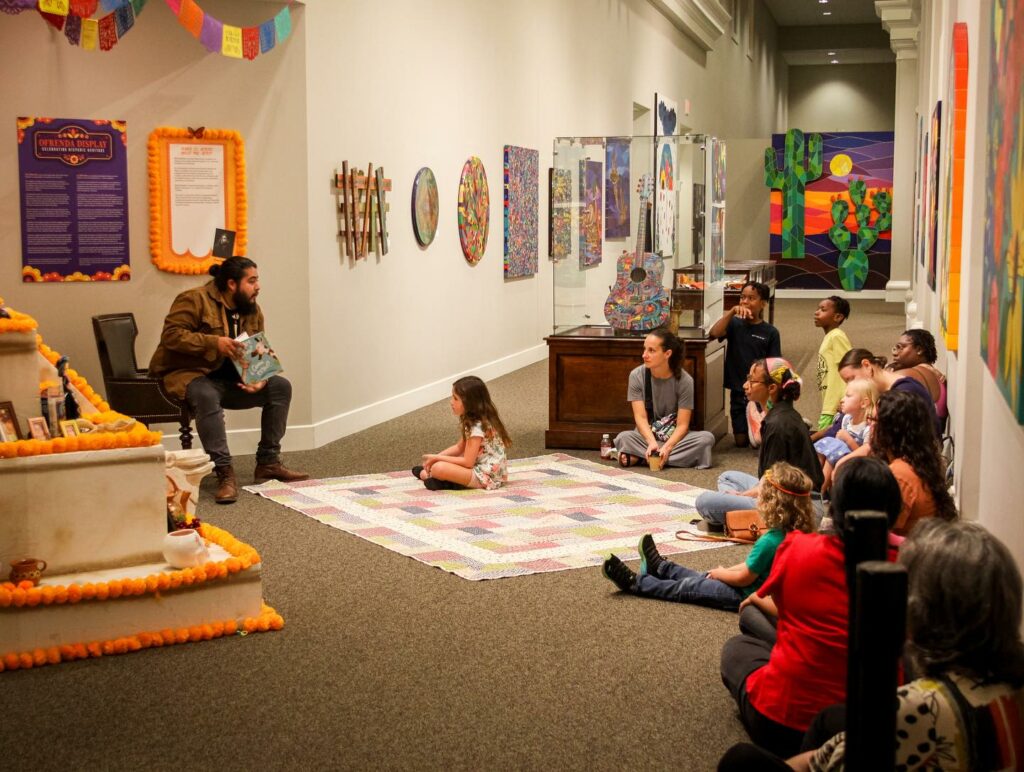 Hispanic Leaders Network Hispanic Heritage Celebration
Sept. 30, 2023 at 1 p.m.
Visit the Mayborn for a night celebrating vibrant Hispanic culture. Immerse yourself in the rich tapestry of Hispanic culture, traditions, and contributions that have shaped our world. This special event promises to be a captivating journey that showcases the diversity, history, and artistry of the Hispanic community.
Be prepared to enjoy cultural performances, culinary delights and community engagement at this completely free event! Register on Eventbrite to secure your place at this enriching event.
Meet the Artists
Oct. 1, 2023, from 2-3:30 p.m.
Meet the two artists behind our Hispanic Heritage Month exhibits, Eric Linares and Ines Alvidres. There will be an opportunity to meet Linares and Alvidres on Oct. 1st, and to learn about their art and cultural traditions.
Meet the Scientist
Oct. 1, 2023
Interact with scientists from the Baylor Sleep Neuroscience & Cognition Laboratory to learn all about sleep and the sleeping brain. This event is part of our celebration of Hispanic Heritage Month and work done by Latinx collaborators at the Mayborn.
3/ Baylor University Truett Theological Seminary Hispanic Month Exhibition
Truett Theological Seminary is hosting a month long exhibition featuring a collection of artworks from local and Texas-based artists Ines Alvidres, Julie Cervantes, Ema Sweetz, Rocio Ramirez Landoll, and Jesús Rivera
4/ Calle 7 Plaza – Latin Night
Celebrate Waco's Hispanic and Latin American community every First Friday at the Pedestrian Plaza at 7th Street and Austin Ave. Join in the festivities at the next one on October 6 from 6-9pm.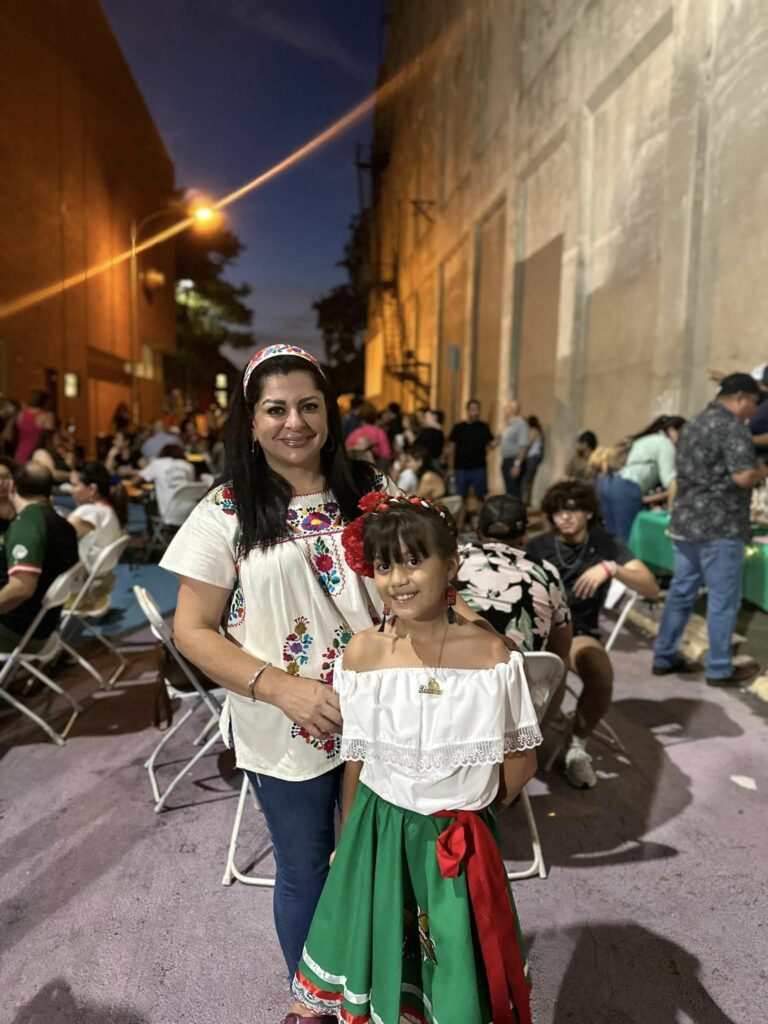 5/ Under the Same Moon Banquet for Baylor's Hispanic Student Association
Baylor's Hispanic Student Association will hold its annual banquet on Oct. 10 at 6 p.m. It will be located in Cashion 506 and the dress code is semi-formal. Presiding Judge Bobby Garcia of Waco Municipal Court will be the guest speaker you won't want to miss.
Tickets are on sale on Baylor HSA's Instagram and the ticket office within the Baylor Student Union Building. Student tickets will be $10 while faculty, staff and general public tickets will be $25.
6/ Hispanic Leaders Network's Evening Hispanic Heritage Month Celebration at the Baylor Club
Celebrate Hispanic Heritage Month at the Baylor Club from 6-8 p.m. on Oct. 12. This event is an opportunity to celebrate the traditions, contributions, and accomplishments of the Hispanic community. This event is open to all who wish to join us in commemorating the essence of Hispanic Heritage Month. Immerse yourself in the vibrant Hispanic culture while interacting with members of the Hispanic community.
Enjoy an arrangement of heavy hors d'oeuvres, a selection of beverages and music a this event. Attendees must register on Eventbrite in order to participate.
Join the Cen-Tex Hispanic Chamber of Commerce at their monthly market showcasing local businesses October 22. Check out their website or follow them on Facebook and Instagram for more info!
8/ Dia de los Muertos Waco Parade & Festival
Celebrate life at Waco's largest Dia de los Muertos celebration in Indian Spring Park on Oct. 28, 2023. The parade floats and participants will showcase the colors and vibrancy of the Hispanic culture and Day of the Dead traditions. After the parade, the festival will be open from 5-10 p.m. in Indian Spring Park. There will be a variety of activities such as viewing local art, food trucks, traditional Folkorico dancers, musical performances, and an artisan vendor market.
Registration is open throughout Sept. 30 for early bird registration for vendors, parade participants and sponsors. Last year's event brought 5,000 people to Indian Spring Park and featured over 40 parade participants from across the community and 20+ local businesses in the vendor market.
The entire Central Texas community is invited to join in the celebrations and honor loved ones in their families that have passed.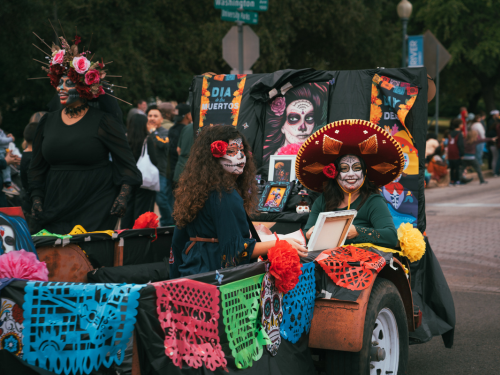 Día de los Muertos Waco Parade & Festival
October 28, 2023
Indian Spring Park
4-10pm
Open to all and free to attend
Curated by the Waco History Team, visit the locations on this tour to view some of the places, people, and events of Latino history that have made Waco what it is today!
Locations include:
Arvizu v. Waco Independent School District
St. Francis on the Brazos
Tito's Downtown Barbershop
Sandtown Neighborhood
Calle Dos
La Fiesta Mexican Restaurant & Cantina
Abraxas Club
Ramsey Muñiz
Mutualista Hall (La Mutualista Sociedad de Jornaleros)
Jacob de Cordova
10/ Support Local Hispanic & Latinx Businesses, Artists, Creatives and Makers!