WACOTOWN CHALK + WALK
Food · Art · Fashion
May 8-9, 2021
That's a wrap! Wacotown Chalk + Walk was a success and we're grateful for your support. Creative Waco partnered with Eastside Market, LuluBelle's, and Waco Downtown Farmers Market to take over three blocks on Austin Ave. to benefit two sectors we want to see thrive again: the arts and small businesses. This two-day event safely brought together over 12,000 locals and visitors alike to celebrate the creativity and resilience of our community! The Wacotown Chalk + Walk weekend featured chalk murals created by 52 local artists representing 52 local businesses within McLennan County and a two-day market with 104 vendors, plus special activities and awesomeness from the restaurants, bars, and stores on Austin Ave. Thank you for joining us and we hope you enjoyed the amazing chalk artworks, local vendors, food trucks, and the shops around Downtown Waco! This is #Wacotown.
Thank you to all who made this event possible!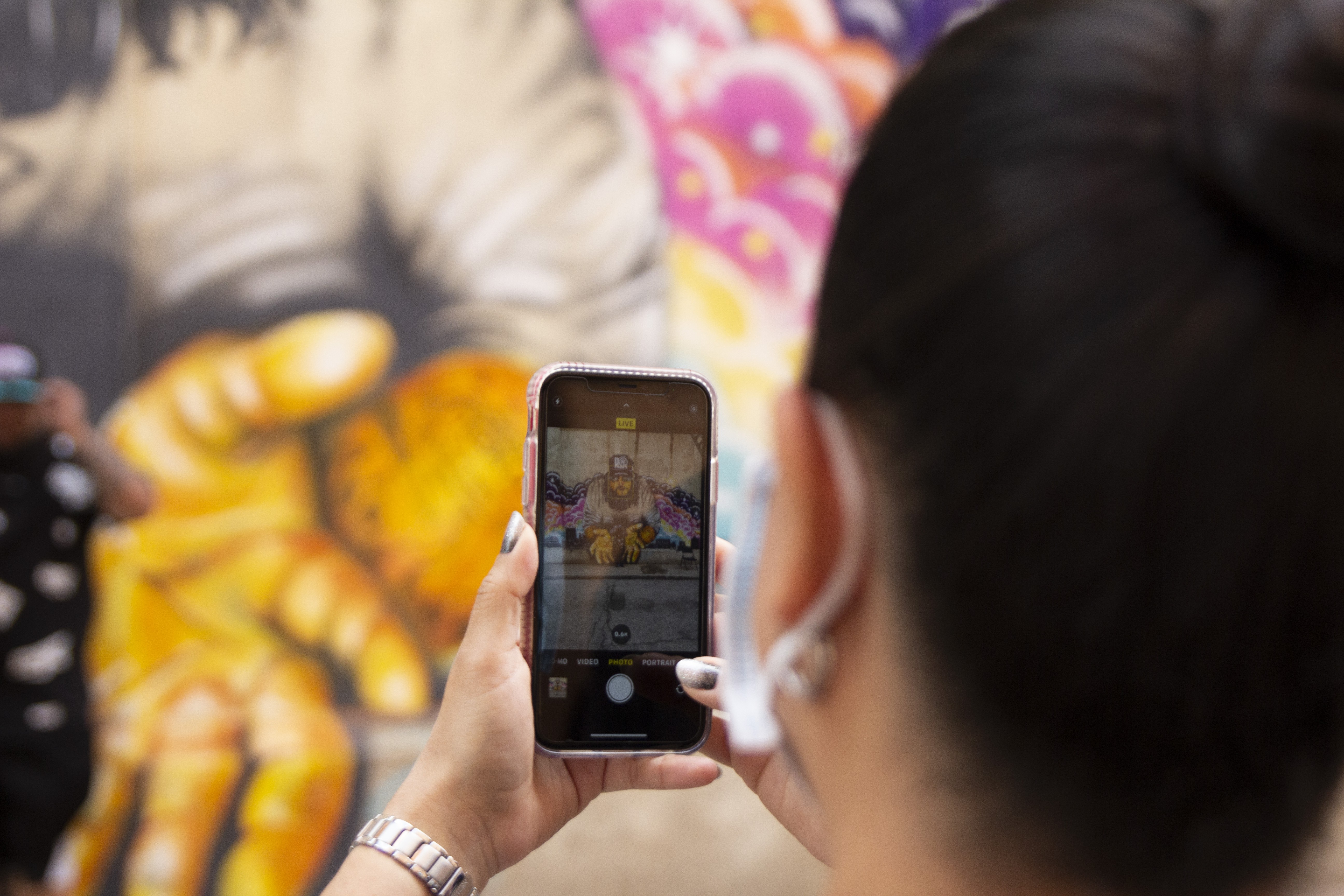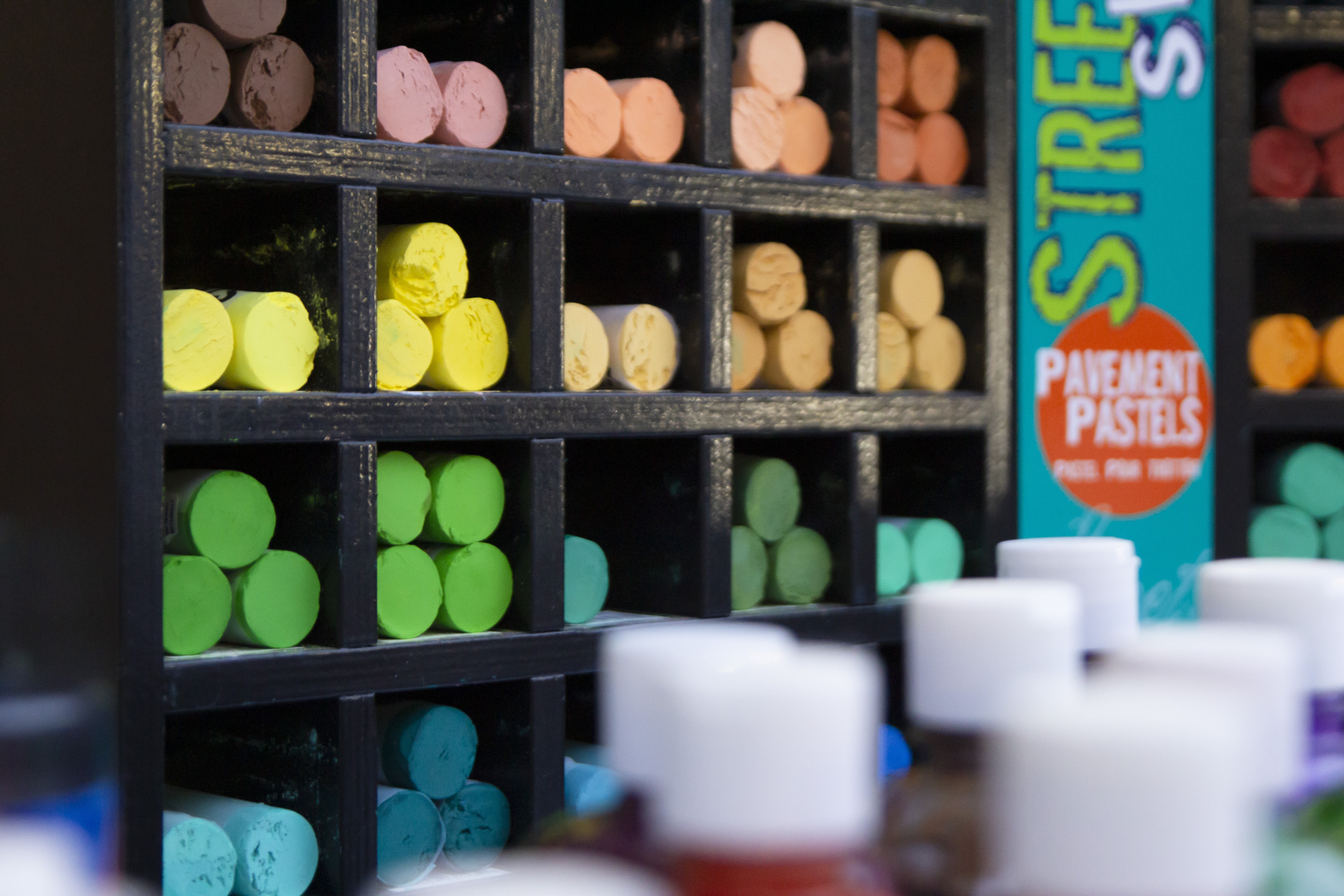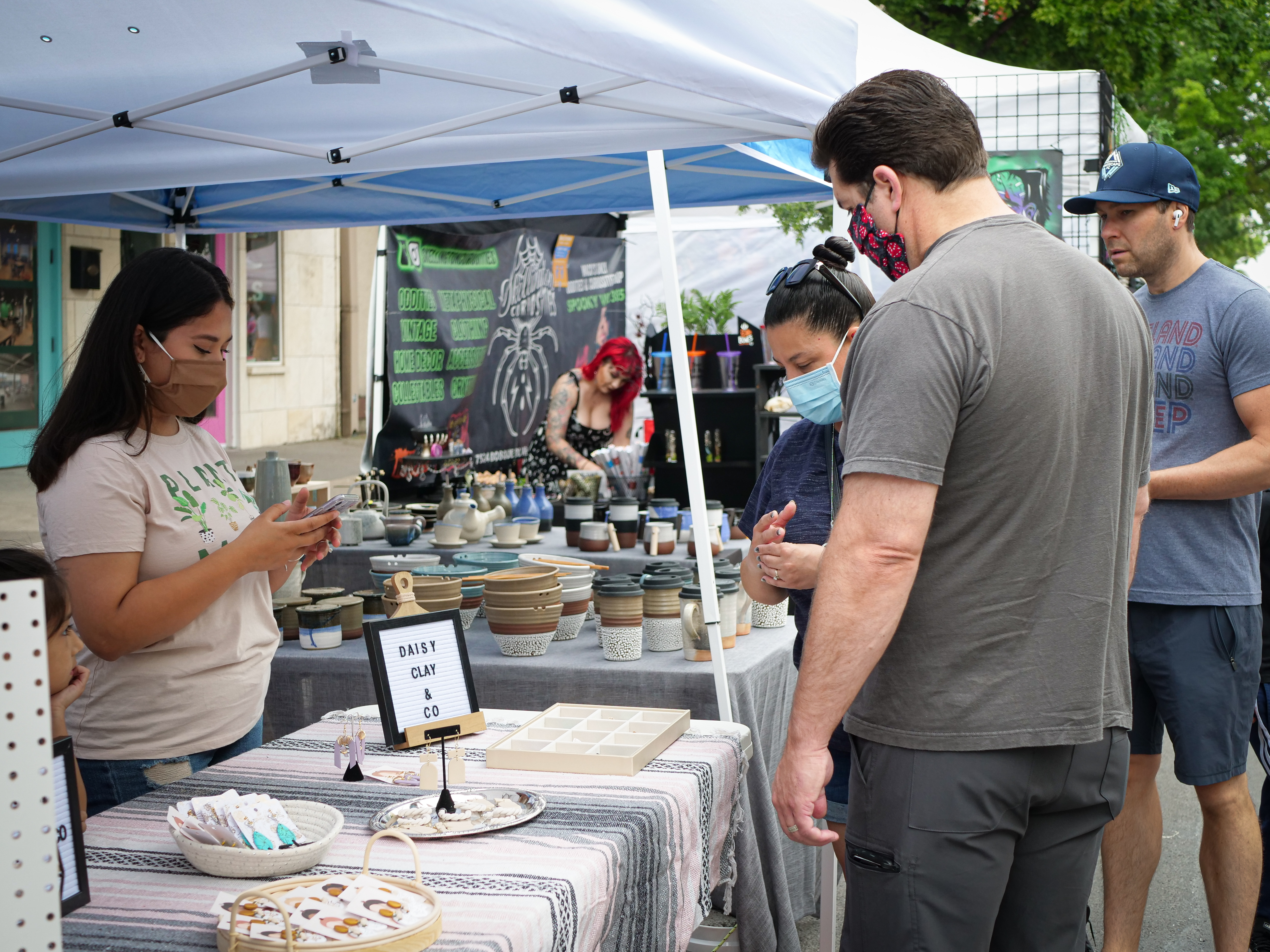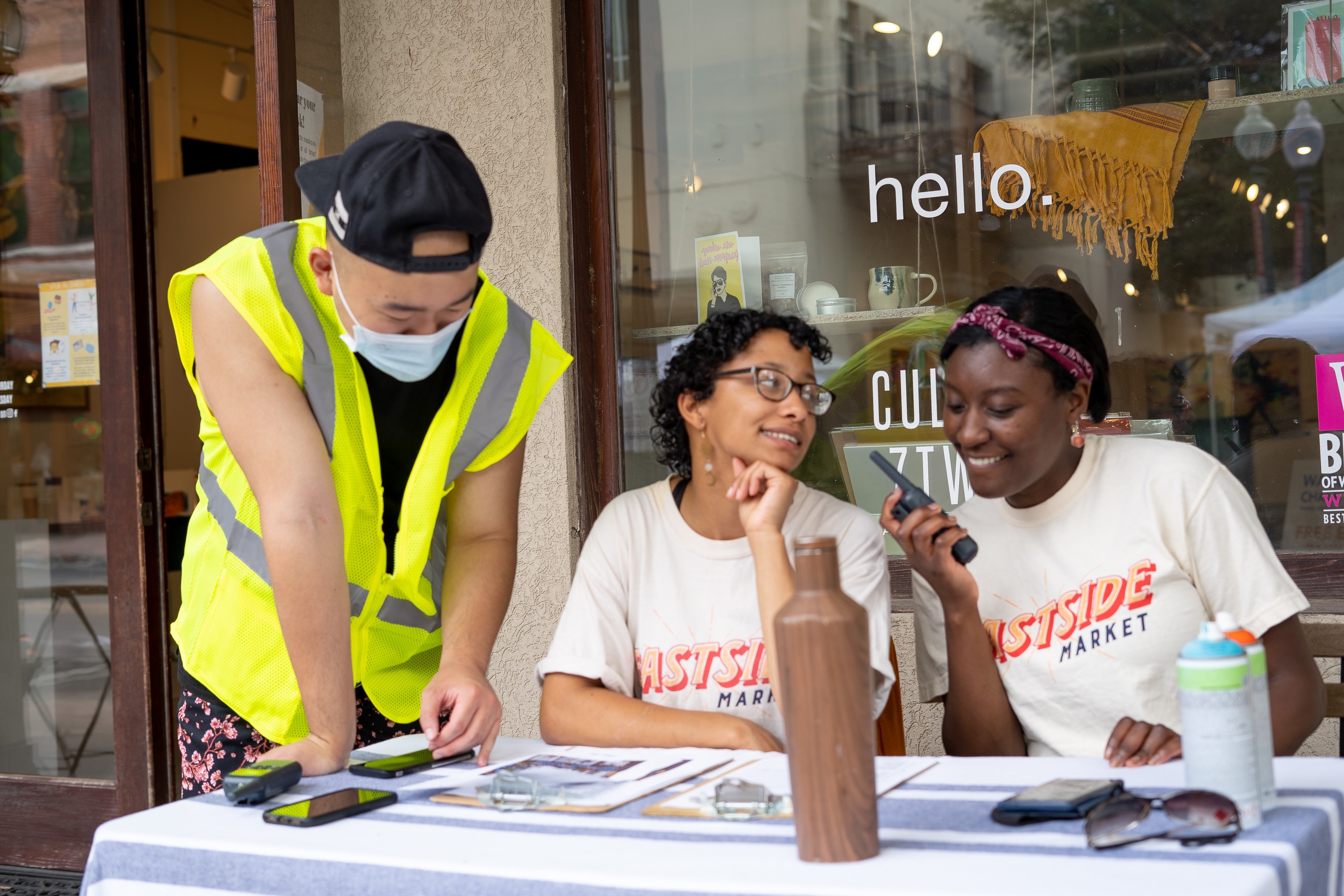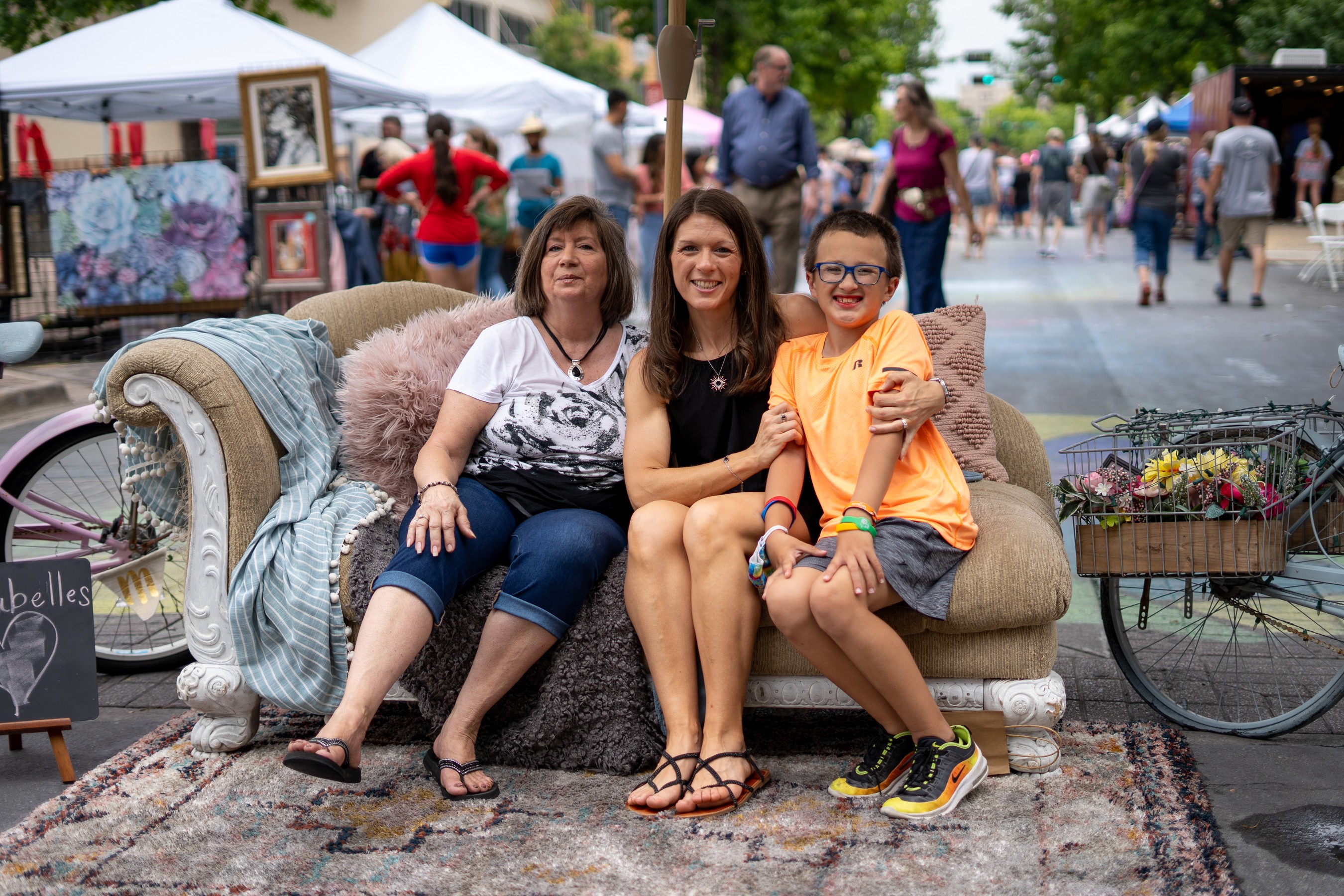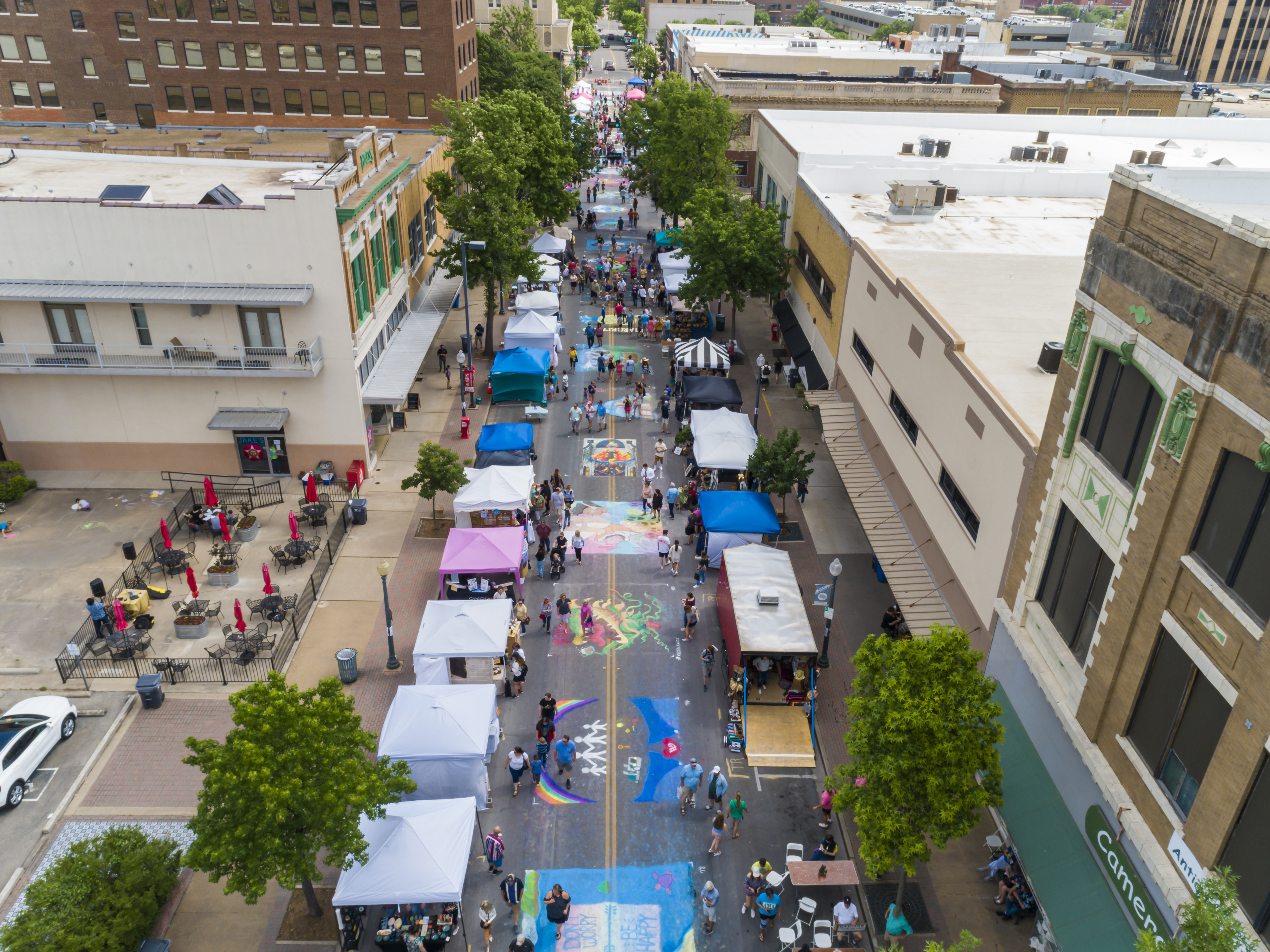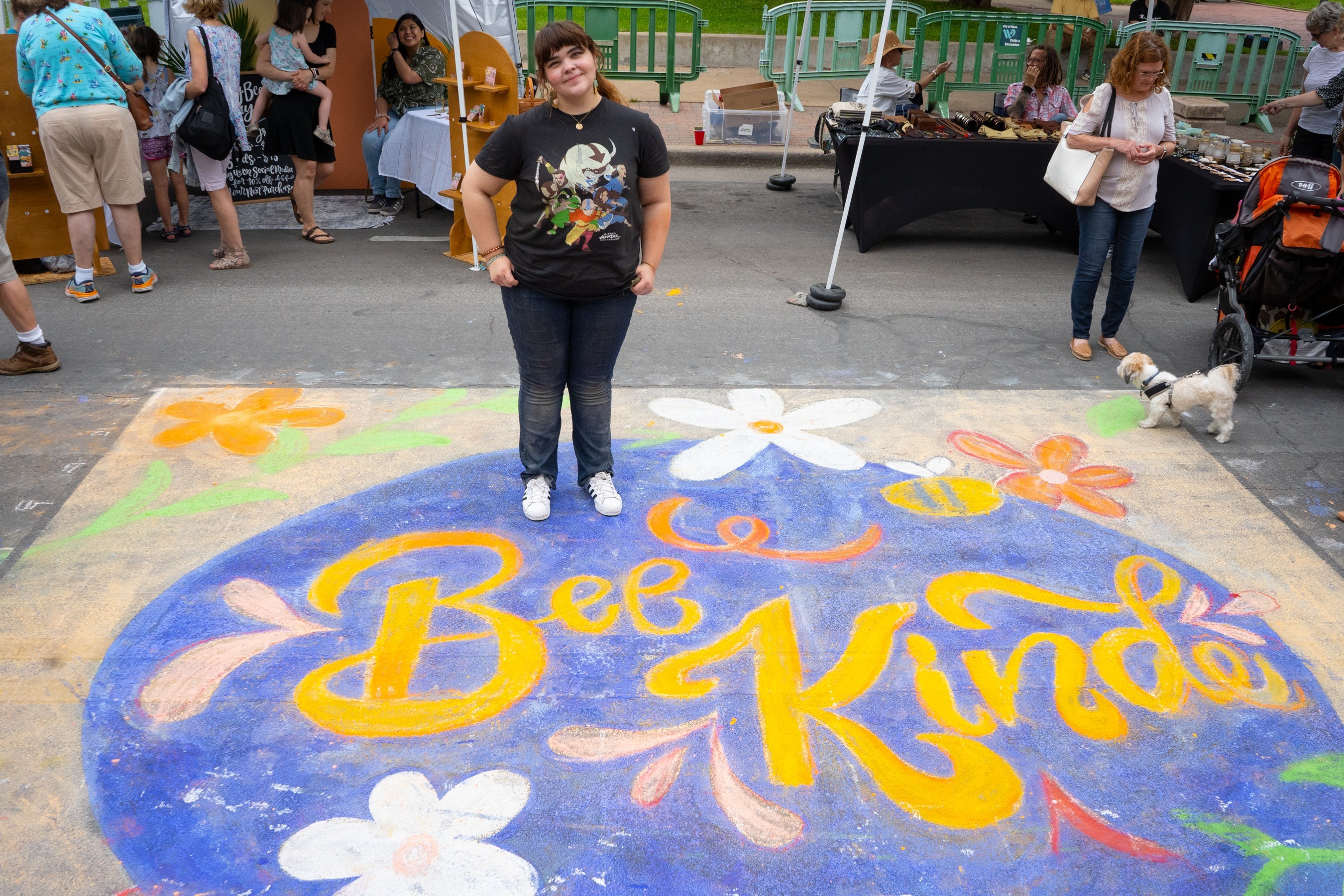 Presenting Sponsors:
Creative Waco, City of Waco, Texas Commission on the Arts, Eastside Market, LuluBelle's Market, and Waco Downtown Farmers Market
Event Sponsors:
American Bank, Baylor University, Brotherwell Brewing, Databank, HEB, Hemisphere Aerospace Investments, Keep Waco Beautiful, Magnolia, MC Art Supplies, Roxana Robles Couture, TFNB Your Bank For Life, Waco Convention Center and Visitors Bureau, and Waco Public Improvement District
Wall Mural Sponsors:
Cultural Arts of Waco, Deep In the Heart Film Festival, Rogue Capital, Waco Civic Theatre, Waco Family and Faith International Film Festival, and Waco Symphony Association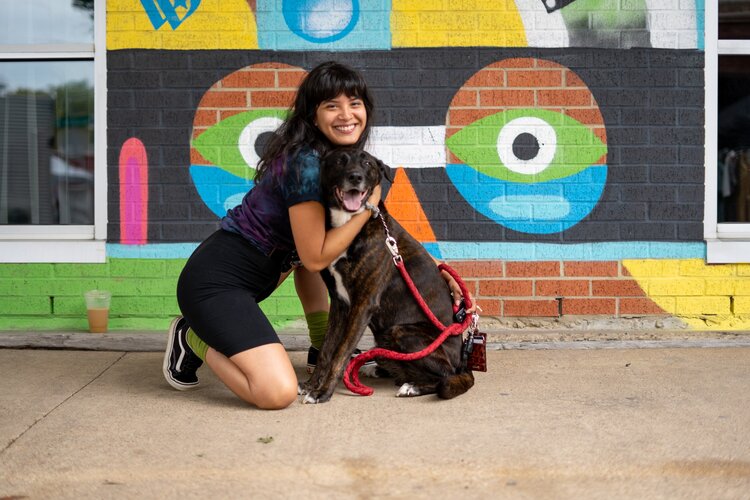 Street Mural Sponsors:
2nd and Clay, Bankston's, BaxStage, Bitty & Beau's Coffee, Black Oak Art, Bloomingals, Bluebonnet Health Services of Waco, Brotherwell Brewing, Busy Bee Clay Co., Discovereighng with Dana Travel, Dr Pepper Museum & Free Enterprise Institute, East Waco Empowerment Project, Glass Phenix, Keep Smiling Waco, Keep Waco Loud, Lake Air Pool Supply, LaSalle Shoppes, Leila Photography, Little League Baseball & Softball- Southwest, Margrít Co, Mayborn Museum Complex, Baylor University, MC Art Supplies, Norma's Blooming Bike, Parkway National Insurance Group, Seedhouse Creative, Slow Burn Mobile Cigar Lounge, Sparrow, Stained Glass Counseling, LLC, Stonehaven Dental & Orthodontics, SweeTXpressions, The Boys and Girls Clubs of Waco, The Truss Team - Bridge Realty, Tru Jamaica, Truett Insurance, Waco Ale Company, Waco Central Texas Links Inc, Waco Pride Network, Wacotown Massage, and Waffle Chic.
Artists:
Alayna Escobar, Allie Menchaca, April Villella, Arianna Faith Dunford, Autumn Outlaw, Beth Ramirez, Bethany Barutha, Cade Kegerreis, Carlos Arias, Chloe Baggett, Christal Peterson, Christina Gibson, Christina Razza, Christy Town, Clara Griffey, Cory Lind, Danielle Khoury, Edgar Hernandez, Emily Martinka, Fate King, Greg Peters, Jacquette Harris, Jamie Wong Baesa, Jane Muir, Jenna Haas, Joe Rooster, Julie Cervantes, Kayla Baros, Keith Kusler, Kristen Thompson, Kyle Bauernschmitt, Lyla Blades, Mateo Cantu, Mick Burson, Rajesh Solanki, Randall Moss, Rianna Alvarado, Russell Campbell, Sara DiCamillo, Shawna Tomes, Shay MacMorran, Skcoobaveli Trevino, Angelica & Steve Veracruz, Susan Sistrunk, Tahlia Tran, Tashita Bibles, Timm Webb, Tirzah Reilly, Travis Dickens, Vincent Thomas, and Will Suarez.