The Art of Giving…Locally: Let's Shop #SmallBusinessSaturday
By Kennedy Sam
Director of Marketing and Communications
This post is an extension of the Conversations with Creative Waco radio program on 103.3 KWBU fm, where we take you behind the scenes of art and culture in Waco. Catch us on the air every fourth and fifth Friday of the month at 11:30 a.m. and 8 p.m.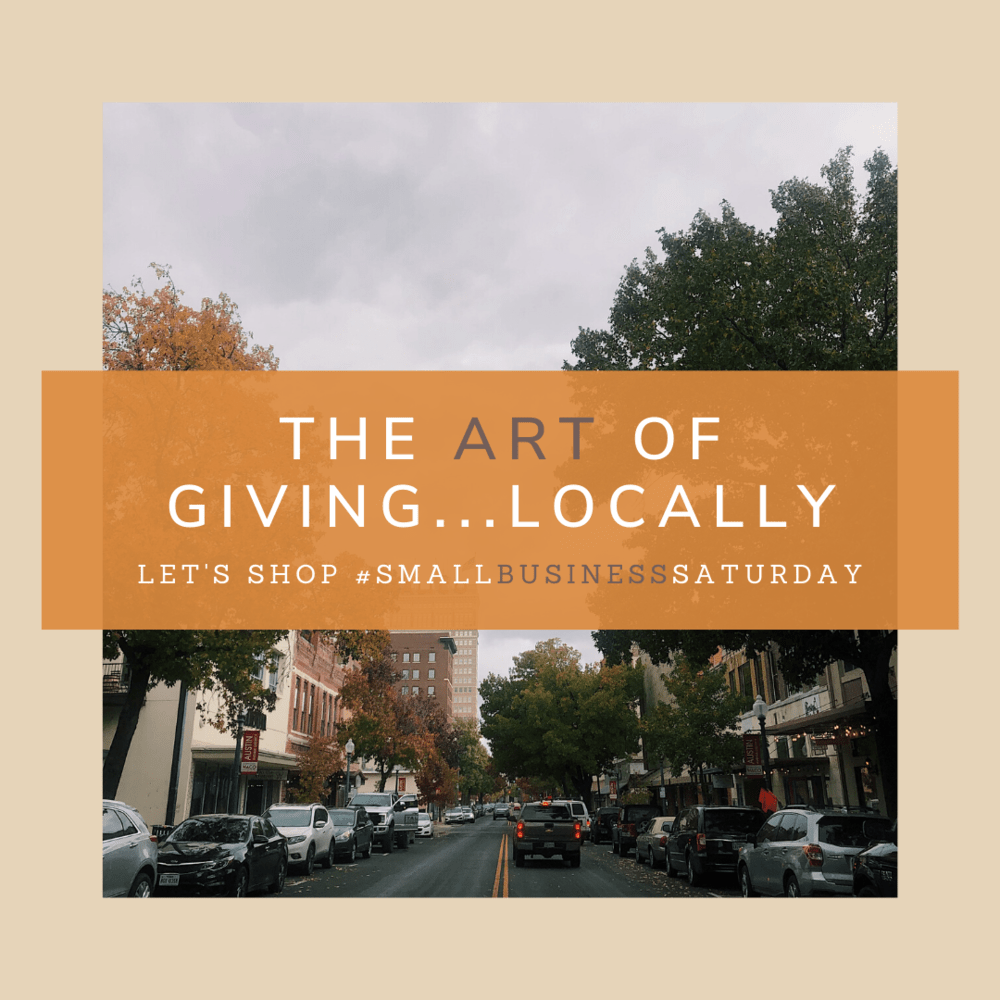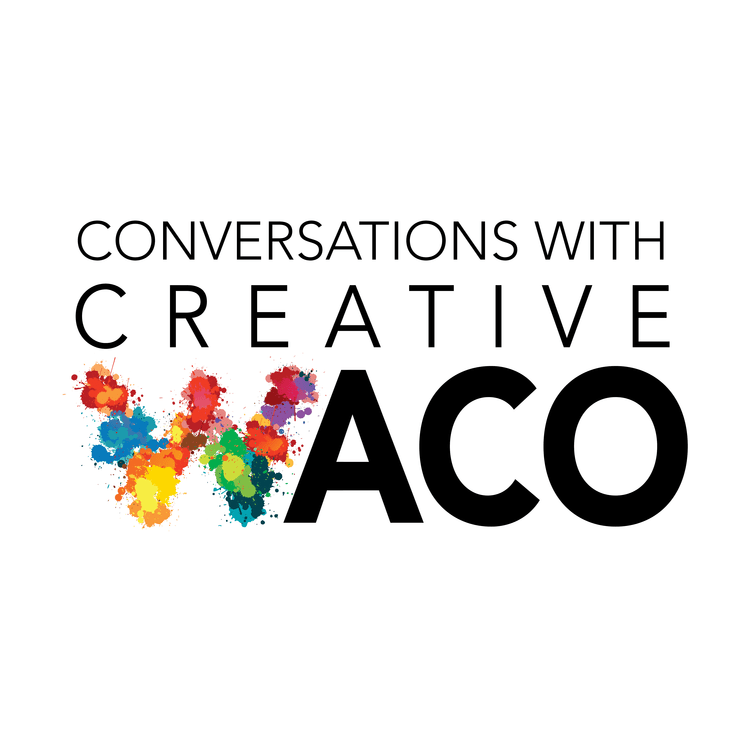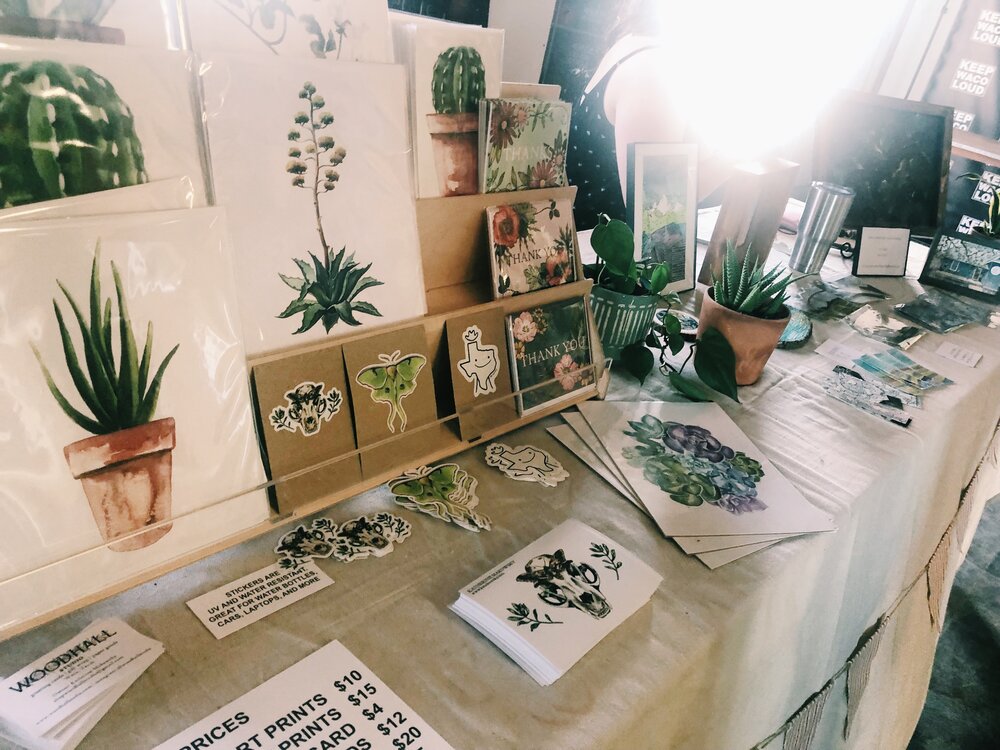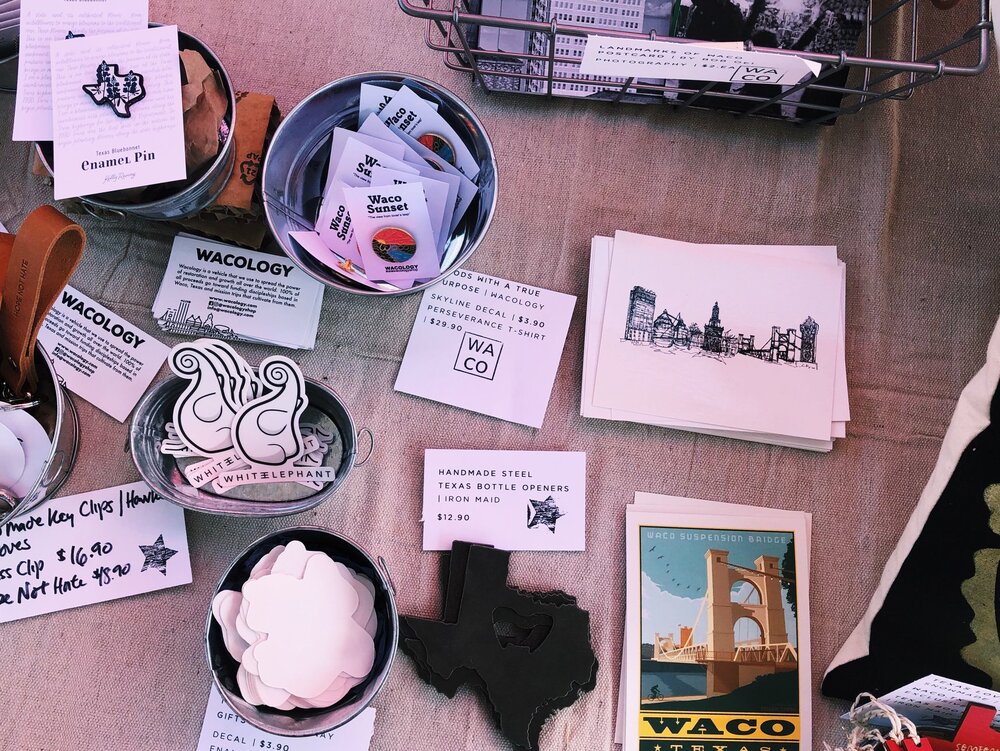 This week kicks off the beginning of the holiday season — and holiday shopping. As you scroll the big hitters like Amazon and Target for gifts we ask you to take a moment and see amazing goodies that we have around town too. Not only will you be shopping local, but there's something special about receiving a one-of-a-kind specialty gift. There are so many small businesses around town with cool, trendy, and high quality products on their shelves. When you buy local you are helping to bring our community together and boosting our local economy. This is an awesome way to celebrate the talent we have right on our doorstep!
On this episode of Conversations With Creative Waco, we're talking about The ART of Giving…Locally! We sat down with Eric Lineras, De'Oryen Thornton, and Andreas Zaloumis, creative entrepreneurs and members of the team behind the Eastside Market, and Mike Brock, co-owner of White Elephant, to hear about how they got started, the community's reception and the importance of supporting local artists. Keep scrolling for a few cool places where you can pick up gifts made by local artists and creatives
---
Shop Locally and Artfully this holiday season!
Save on shipping and handling fees by shopping locally and artfully this holiday season. We've put together this short list of places to find cool gifts to share with your loved ones while supporting the meaningful work being done by artists and creatives in Waco and McLennan County. There are many more small businesses around town, so please consider stopping by this #SmallBusinessSaturday (and year-round)!
Cultivate is known as one of the downtown hubs for arts and cultural activities. As you browse the current exhibition on the gallery's walls, make sure to stop and take a peak at the array of merchandise like fine art, prints, woodwork, Waco 52 playing cards, and more! Follow their socials to keep up with their events.
The monthly market hosted at Brotherwell Brewing has become the place to be for the whole family on Sundays! Averaging close to 40 vendors, you can find it all on the Eastside — from vintage clothes, artwork and prints, handmade jewelry, custom ceramics, to live music and popular food trucks like Waco Cha, Sabor, and Boardwalk on Elm. Hear from the team behind the market on this episode of Conversations with Creative Waco! Find some cool gifts at the next one on December 15 from noon-5pm at Brotherwell Brewing.
One of the best things about the holiday's is the time spent with loved ones. Whether you're hosting an event or want to surprise someone with a few unique kitchen accessories, at Gather you will find curated pieces with a bit of traditional Southern hospitality with a modern aesthetic. Shop the large collection of Black Oak Art pottery or from the many other pieces created by local artists.
Kieran-Sistrunk Fine Art Gallery
The Kieran-Sistrunk Fine Art Gallery is another great place to view and buy artwork created by local artists. While you're there, be sure to stop at the Wandering Artisans Boutique for all your unique style needs. Shop handmade jewelry, spices, CBD products, handmade clothes from as far as Nepal, and more!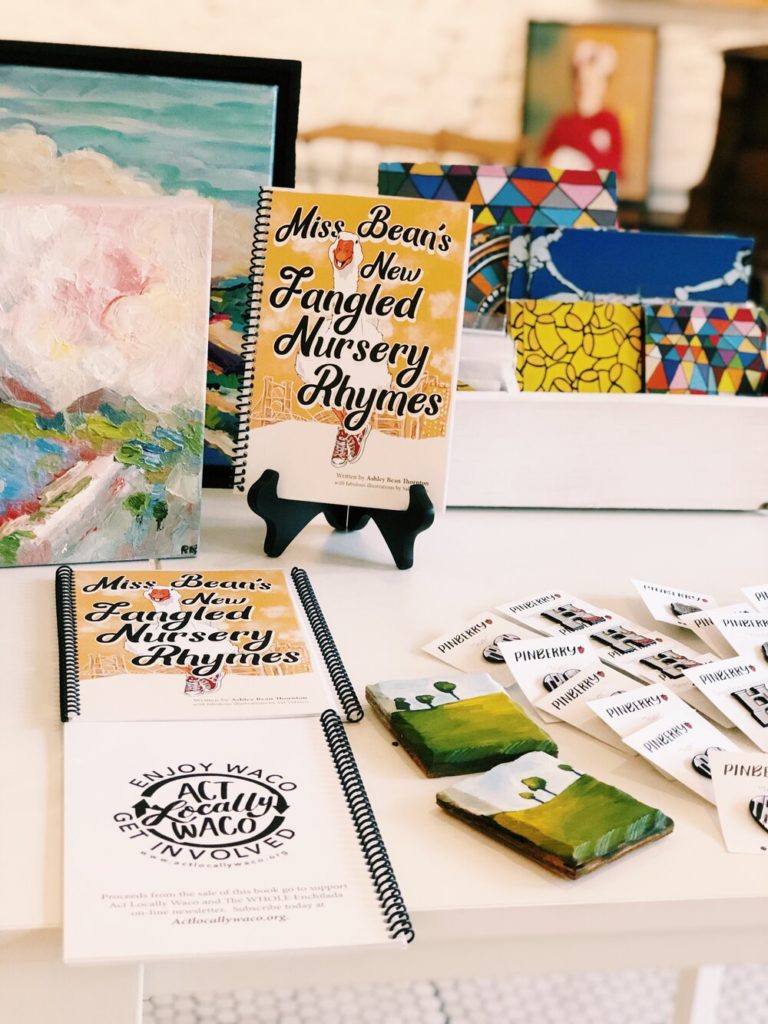 MC Art Supplies is your locally owned & operated fine art supply store located in Uptown Waco. Their expansive collection of arts supplies have made them a popular stop for local artists, art students and novice creatives alike. For the artist in your life, check out their Black Friday weekend deals. If you're looking to start a new hobby or want to give the gift of creativity, book one of their workshops like a private wheel throwing class!
Life's easier when there's a little bit of everything close. With over 10,000 square feet of retail space, you're bound to find something! But wait…did we mention everything's 20% off on Saturday?!
Spice Village has been a staple in Downtown Waco since 1997. With over 60 specialty boutiques under one roof, it's hard not to walk out with a handful of goodies. Stop by and Spice Up someone's life!
Since their grand opening in May 2019, they have hit the ground running. With a diverse collection ranging from fine art to handmade soy candles, White Elephant carries a collective of hand curated home decor and gifts created by artists and artisans from Waco, Texas and across the nation. Stop by and shop the Small Business Saturday market from 9am-6pm featuring Milk Bottle Cookies, Holiday Ornament Make & Take, and artisan + vendors in partnership with Christy's Interiors. Learn more about the journey opening White Elephant and how they support our local arts community from co-owner Mike Brock on this month's Conversations with Creative Waco.