CWCW: Cheers to 5 years of ARTPrenticeship!
This post is an extension of the Conversations with Creative Waco radio program on 103.3 KWBU fm, where we take you behind the scenes of art and culture in Waco. Catch us on the air every fourth and fifth Friday of the month at 11:30 a.m. and 8 p.m
It's no secret that our city has seen some major changes in the past few years. As I sip a latte in one of Waco's newest coffee shops, and anticipate an exhibit in their in-house gallery space, I'm struck by just how much our community has adapted and evolved over the past five years. That span of time in particular resonates with me, as we are in the midst of running the ARTPrenticeship program for a fifth consecutive year. We have gone far for a fledgling pilot program with big dreams and little previous experience! There are so many reasons why a program like Creative Waco's ARTPrenticeship has taken hold here. As someone who has borne witness to its growth and impact, I know it's a vital strand in the future of our creative community, and Waco's overall health.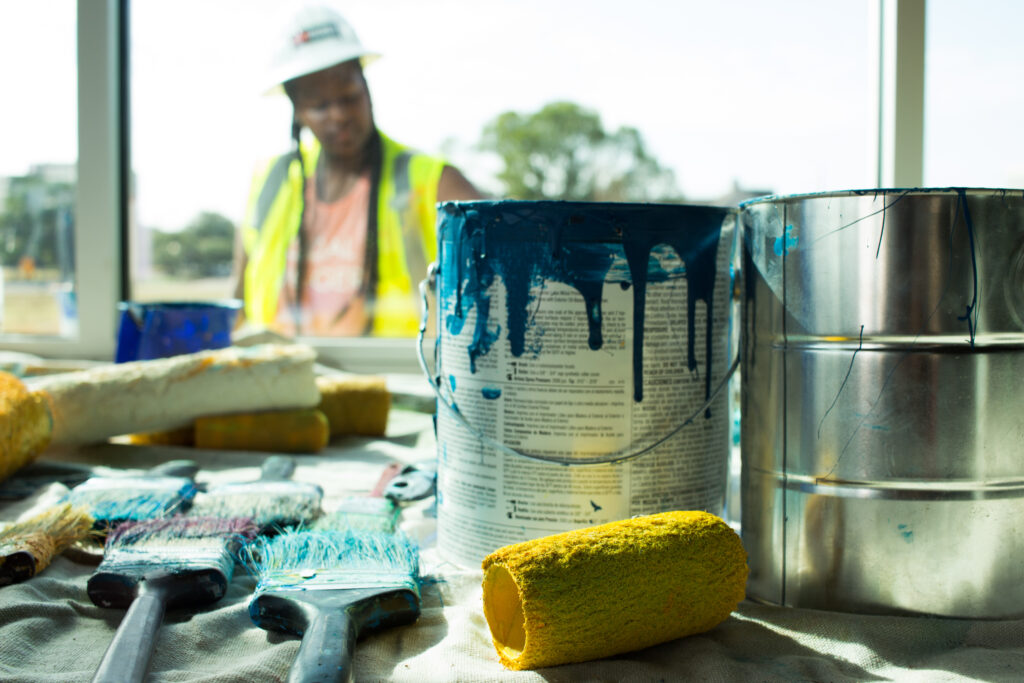 Five years ago, a group of leaders in our community caught a vision for programming that placed community, collaboration and creativity at its center when they visited Cincinnati and experienced the impact of the ArtWorks mural program. That seed of inspiration led to inviting that organization here to lead a workshop in order to explore how to craft a strong program that would incorporate professional and artistic training plus employment for young artists. This program would come with the intrinsic work and benefits of community engagement, and the hope to activate spaces in Waco's downtown core. In no time, a group of citizens passionate about art, entrepreneurship, and community formed and found a way to make it happen; ARTPrenticeship was born, and I am so grateful to say I was a part of that.
As the local arts agency, Creative Waco had been a part of establishing the downtown cultural district. Creating pathways for businesses and creatives to make their mark and invest in the future of our community through public art was an intuitive next step! Over the last five years, ARTPrenticeship has invited local professional artists, businesses and organizations, schools, and most importantly young creatives to make their mark on downtown Waco.
It's been a privilege to make space for this, and see collaborations and innovation deepen and grow. Each year, our apprentices spend 8 weeks getting paid to collaborate and create art for their community. They're mentored by people who are passionate about the way art can transform and communicate, and they're connected to resources that we hope will empower them to carry their creative genius into any work they encounter.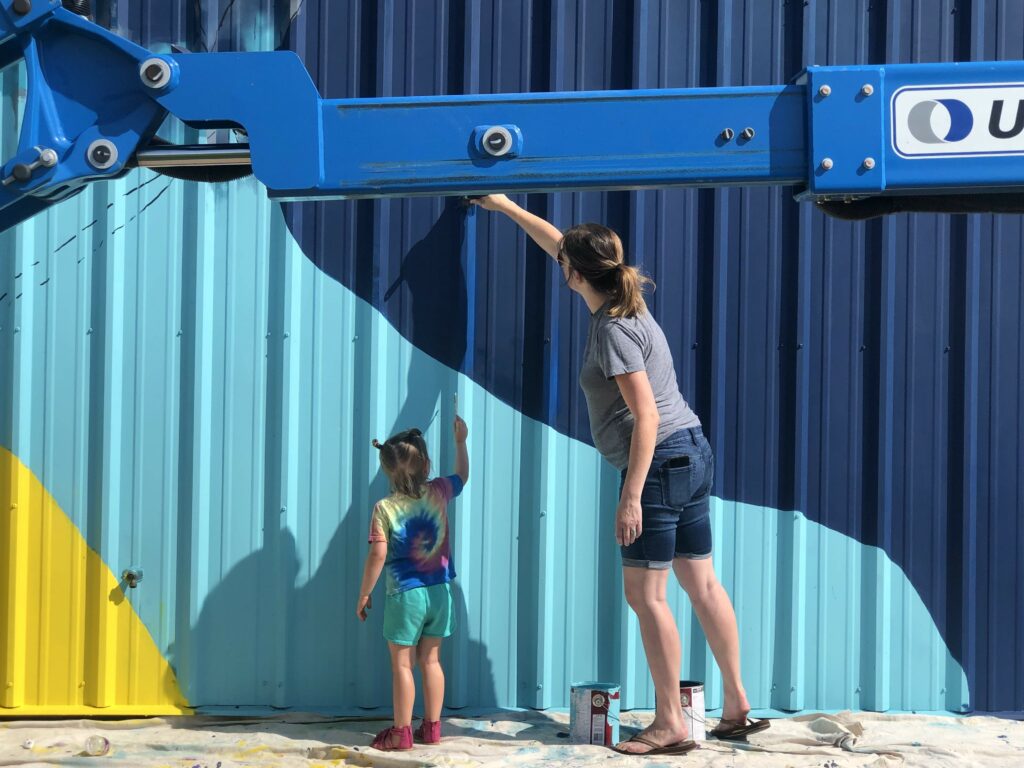 Make Your Mark with ARTPrenticeship 2023! Join us for a Community Paint Day in Downtown Waco July 22, 2023 at Hotel Herringbone (319 S. 3rd St. Waco, TX 76701) from 8-11am. All ages welcome!
Each year, I've heard more than one of our mentors (creative entrepreneurs, and experienced visual artists!) express this sentiment: "I wish I'd had a program like this when I was a teen". Seeing our apprentices gain confidence, and find a space to bravely express and enact their vision is a precious and life changing experience. Learning their stories, and the stories of our mentors, has left me a different person and drawn me into the story of Waco in unexpected ways. There is nothing better than catching up with one of our former apprentices or mentors and learning what they're doing now, and how the experience of making landmark murals, film or an art show shifted their own perspective. And while those beautiful works continue to inspire us, the true work of art is the collective of creatives who used this experience as a catalyst for whatever is next in their life, and in their community.
This vision is taking root for the apprentices and mentors who have been a part of ARTPrenticeship. From emerging visual artists like Cade Keggereis or Raj Solanki, to great Waco talents like Will Suarez, Mick Burson, Julie Cervantes and more, our mentors have poured so much into what this program is, and continue to influence our younger generation. While ARTPrenticeship is only one player in the cast of community entities pouring into our young creatives, we hope that their experiences will spark in them the desire to continue bringing their perspectives and gifts to the table wherever life leads them.
Every year has brought its creative opportunities and challenges, from expanding opportunities in film and studio art, to inviting guest artists like New Orleans own Richard Thomas to collaborate, to completing our biggest mural during the early days of pandemic. We've learned how to put up gallery shows, and pitch designs to clients, held safety training sessions, and taught so many people how to prime and paint in Texas heat. Each year has brought us more connection and partnership with people in our city who see the necessity and value of the arts here. May it only grow!
When I think of where ARTPrenticeship could be in 5 more years, the possibilities are endless. One thing, I am determined, won't change… as long as we're needed in Waco, we'll be here. It feels like we're just getting started, and yet we have this incredible series of cohorts behind us, and so much potential ahead. ARTPrenticeship is an investment in our young creatives, it cultivates relationships, connects diverse voices in our community, and empowers Waco to be her full self through collaboration. As artists, we tell and hold the stories of our community, and we can only grow with each of you alongside us. Thanks for coming along, stick with us… the next five can only get better!
If you've been a part of our program, or have a story about how an ARTPrenticeship project impacted you and your community – we'd love to hear it! If you want to be a part of the ARTPrenticeship story, consider supporting us in these ways:
Apply to be an apprentice or mentor for future projects
Become a client, or partner with us!
The dream is to see our community invest and collaborate with us now, knowing that each year will develop and reveal continual meaning and growth for ALL of Waco.
With gratitude,
ARTPrenticeship Program Director